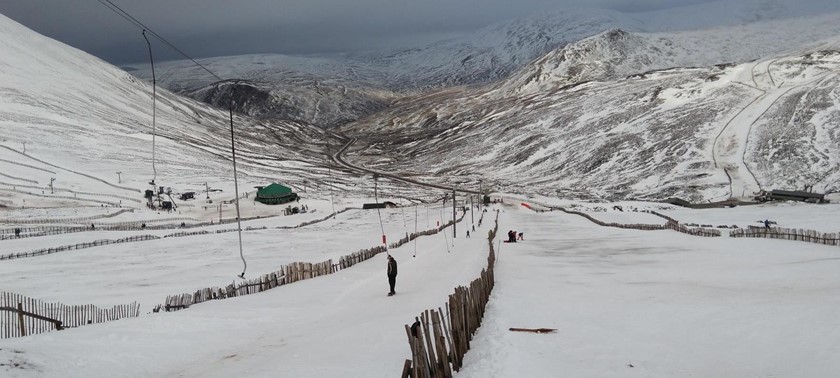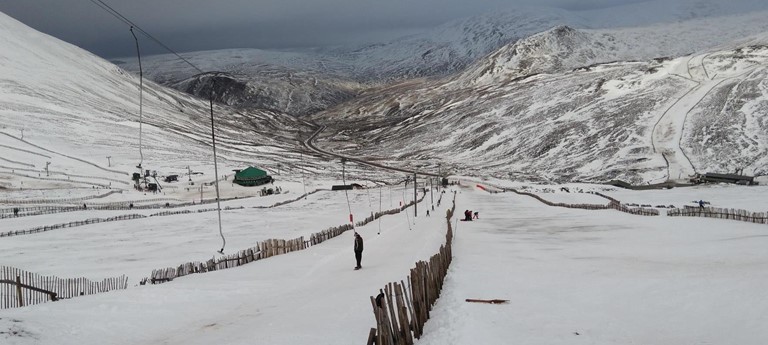 Glenshee Ski Centre
Old Military Road, Ballater, AB35 5XU, United Kingdom
|
01339 741320
|
Website
Winter Skiing Adventure!
2 likes
Visit date:
Overview
Skiing in Scotland's own winter wonderland! An outdoor adventure with fantastic scenary and friendly people. May need to do some advance planning to get the most from it.
Transport & Parking
Glenshee has a large carpark which is conveniently close to the Centre/slopes - in comparison to other ski centres. Be aware though, occasionally on busy weekends/holidays this can be totally full by early in the morning, so you need to be there early to be sure you get in (were talking by 8.30am early!). We went on a weekday and it was fine. The car-park is a large rough area of ground, there didn't appear to be any markings, disabled spaces or otherwise. I am not aware of any public transport. Some ski-clubs do organise coaches, and sometimes via Facebook etc you can find people wanting to car-share.
Access
Some efforts have been made to make it accessible, however I think most people with a physical disability, would require some level of assistance. What makes this experience attractive - being outdoors, the snow, the terrain, the relative wilderness - is what equally makes access challenging (*but not impossible!) I would highly recommend contacting Disability Snowsport first, for their advice on your own specific needs. They have a local group at Glenshee, so you could book with them. I think they recommend you do lessons on a dry/indoor slope first. A good thing is there is a variety of slopes suiting those who are total beginners, to experienced skiiers/boarders.
Toilets
I didn't use this, however did notice there was an accessible toilet within the cafe at the base of the slopes (where the main centre is and nearest the car-park) There are two other cafes further up, I'm not sure if they also have accessible toilets or not. I wasn't aware of a changing-places toilet, and think it would be really useful for them to have. You need to wear lots of clothes for the snow so it's easier to be able to have space to get changed/go to toilet. You also tend to be at the Centre for a full day and/or travelled to get there, so people do need the toilet!!
Staff
Everyone was very friendly and encouraging. There were staff at the bottom of each of the lifts and some others around the place. We asked for directions/advice a few times, and each person we spoke to was helpful.
Anything else you wish to tell us?
It does take some planning to get the most from this experience - contact Disability Snowsport for individual advice/access and lessons if you haven't skied before. Also the Glenshee website/Facebook page will give you the most up-to-date weather conditions. It's obviously seasonal, and very weather dependent!! If requiring standard ski/boarding equipment, you can rent this at Glenshee - we did and all was in good condition. There are other places on the way there which also rent it. This is in addition to buying your lift pass -prices for all are on their website. Particularly weekends/holidays, it's best to be there early. For some, it might be easier to stay somewhere locally the night before, also might be less tiring if you have a long journey to make. Scenary is amazing, even as a beginner on the smallest slopes, having the snowy mountains surrounding you, you can day-dream you're a pro! Be safe getting there and on the slopes - and then have loads of fun!! Skiing, snowboarding and sledging
Photos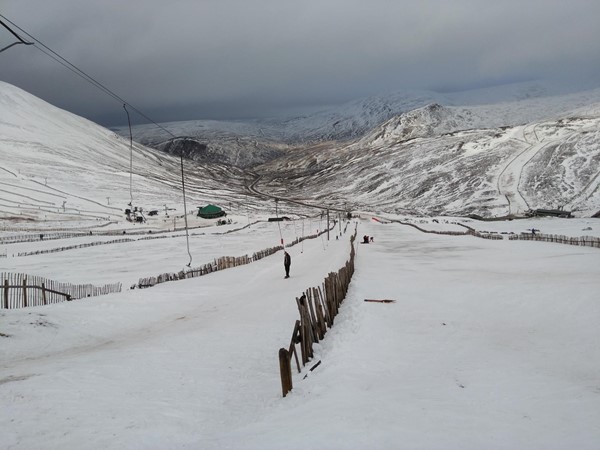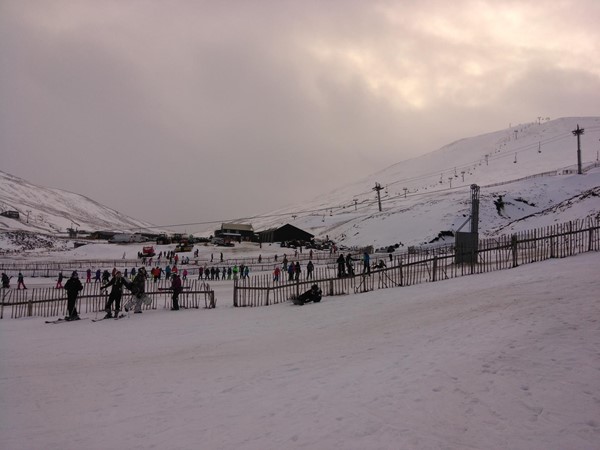 We've had 2 reviews for Glenshee Ski Centre