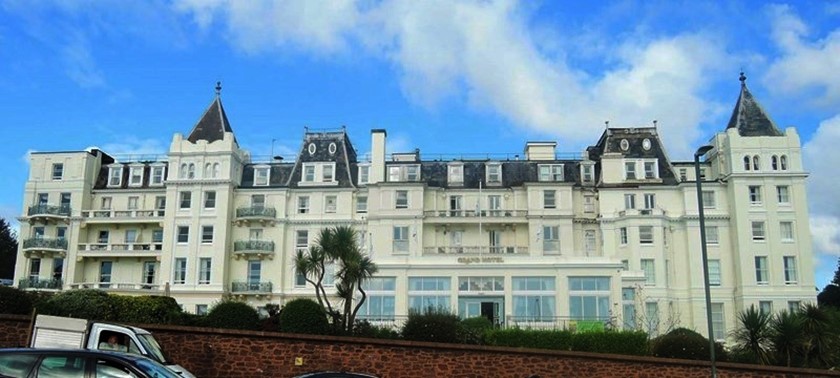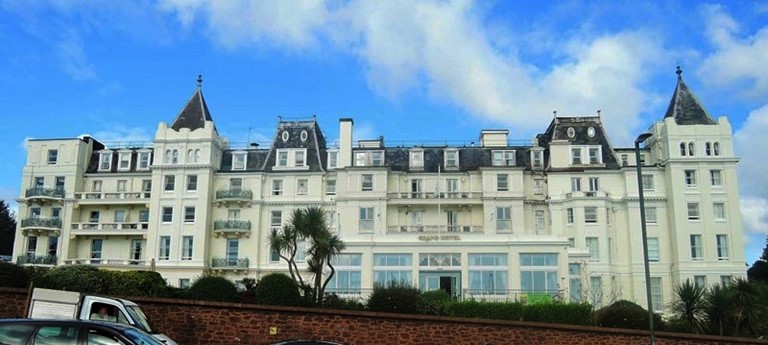 In a real dilema writing this review as overall I loved the hotel but their disabled accessible room is not what it seems
1 like
Visit date:
This review is especially helpful for those who have or use the following: Walking Aid
Overview
Four star water front hotel opposite Torquay railway station. Overall in the communal areas there is very good accessibility ramps, accessible public spaces and accessible toilet on ground floor, 2 lifts. The hotel has 132 rooms and their website states "The Grand has one bedroom with fully-equipped wet room, fitted with grab rails around the bathroom and it is situated on the ground floor. A shower stool can be provided for use in this room."
Transport & Parking
The Grand is directly opposite Torquay railway station and then a 2 minute walk through the car park. The station has a passenger bridge over to the opposite platform, but no lift, but alternatively customers can follow a step free route over a road bridge. There are several buses that pass close by to the hotel. The hotel has a garage and parking is on a first come first served basis.
Access
The main entrance to the hotel has a ramp or stairs and the ground floor public rooms are accessible. There is a lot of public space the restaurant, bar with its own separate dining area, a library offering a quiet space. There are 2 large lifts which go to all floors. The public accessible spaces are excellent. However I have mixed feelings about the accessible room I booked. It is described on the website as "fully-equipped wet room, fitted with grab rails around the bathroom and it is situated on the ground floor. A shower stool can be provided for use in this room." When I arrived I was very surprised as what was claimed on their website did not match up to my own expectation of a disabled accessible room. When I checked into my room I was very surprised by the layout of the bathroom. There was a bath, a walk in shower, toilet and sink with a tiled floor. Given the website's claim I was expecting an accessible bathroom with permanently fixed grab rails, nonslip floor surface, raised toilet seat and possibly an emergency alarm, as this has been my experience in other hotels, and I assumed that The Grand would offer the same standard of room features for its disabled guests. The bedroom area was large and spacious. There was a comfortable double bed and sofa. The room was clean and tidy and well maintained. The safe was located on the bottom shelf of the wardrobe which as a solo traveller with a mobility disability it meant that I could not reach the safe.
Toilets
The public accessible toilet on the ground floor had grab rails and an emergency alarm cord. It was clean and spacious.
Staff
Overall staff were excellent. Service for lunch in the bar area on the first day was a little slow but otherwise it was faultless service throughout my stay. Staff were helpful and welcoming. Service was excellent. Regarding my "accessible room" when I returned to reception the staff extremely efficient in sorting out my problem quickly. Although the only way I could book an accessible room was via making a telephone booking, where I was clear about my disability and the necessity to have an accessible walk in shower, the receptionist explained that on the booking information they had received no information about my disability. She immediately arranged for someone to sort out my room and very promptly a nonslip bath mat, two clip on grab rails in the shower were positioned where I requested and a shower chair was provided. On Friday morning I woke to find that one of the clip on grab rails had fallen down and was lying on the floor. I went to reception at about 6.45am and I was seen by the night porter. When reception opened at 7am Sandra spoke with me and she was also joined by another member of staff, which I think may have been the on duty manager. It was immediately arranged for someone to come to my room, the grab rail was re-fixed and an extra non slip bath mat was added so that the entire shower area floor was now covered. Later when I used the shower, the same grab rail fell off as soon as I started running the water, which I reported it to reception afterward. For the rest of my stay there were no further problems. When I checked out I had asked for the contact details as I wanted to raise my concern about their "accessible room". I emailed him the day after my visit and to date I have had no response 10 days later. 2 days ago I contacted their general reservations team to ask them to follow it up for me and no one has got back to me. I was hoping before I posted this review their would have been a response.
Anything else you wish to tell us?
This has been a very difficult review to write, as I liked everything about the hotel apart from the bedroom not being a permanent accessible room. I have visited the hotel twice before and one I still plan to stay in the future. However this was the first time I was visiting as a disabled guest. I feel that the information on the website about its "accessible room" and the claim that there is a fully equipped wet room is highly misleading. The room, Room 3, which I was given was on the ground floor so there was ease of access. However albeit it has a walk in shower, it has a standard bathroom. There are no permanently fixed grab rails, emergency alarm, raised toilet seat, shower chair and nonslip flooring which I would considered standard for fully equipped disabled accessible bathroom. I know this is a highly personal view but it appears that this is a room that The Grand want to pass off as a standard bedroom most of the time and as a person with a disability I'm saddened that out of all the rooms The Grand is unable to offer even one room which has permanent fixture and fittings of a disabled accessible room.
Photos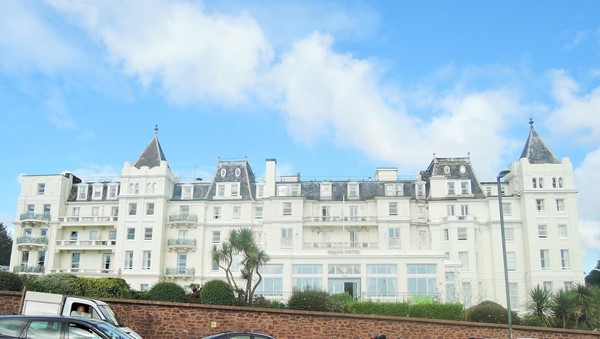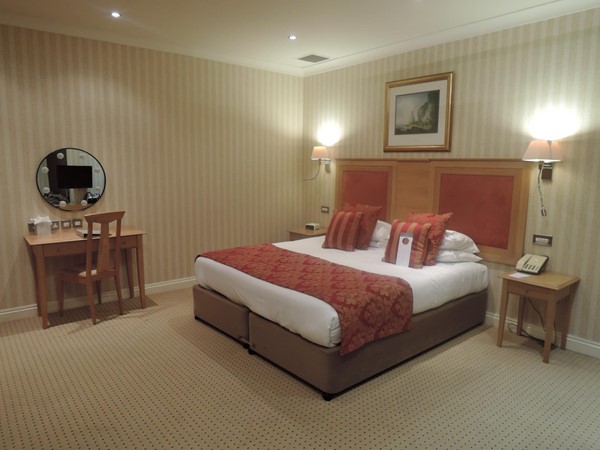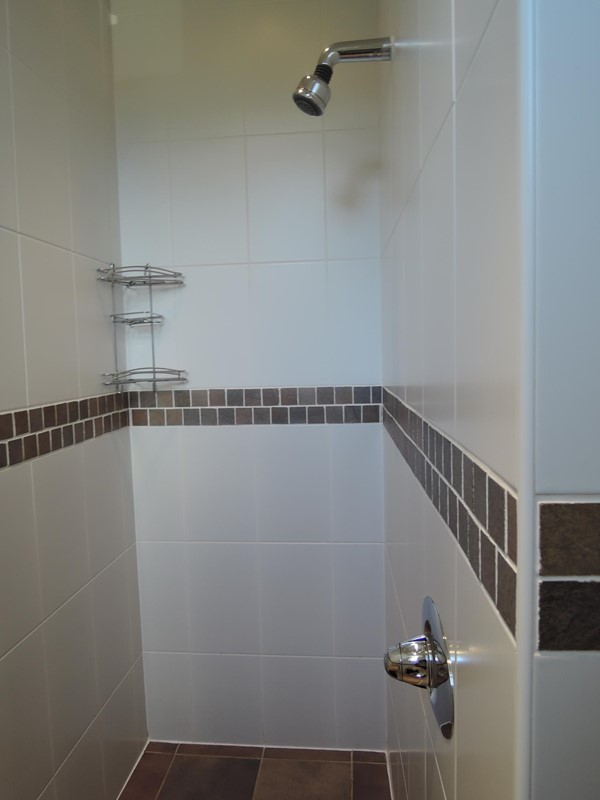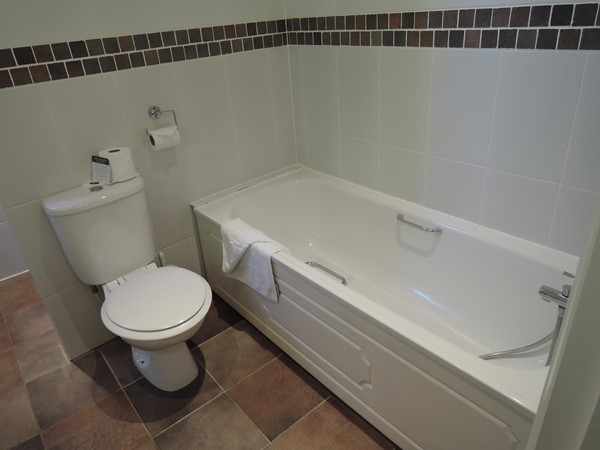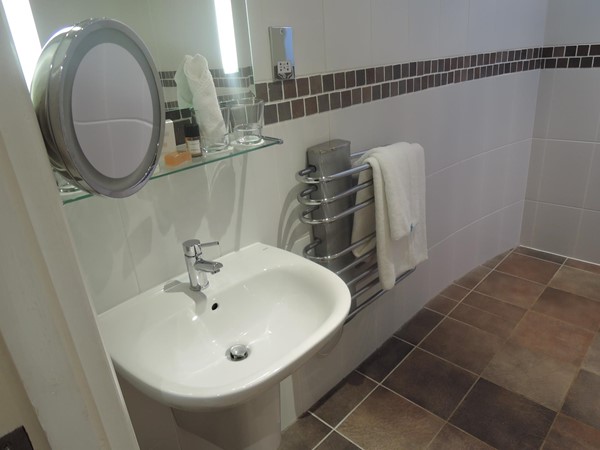 We've had 1 review for Grand Hotel