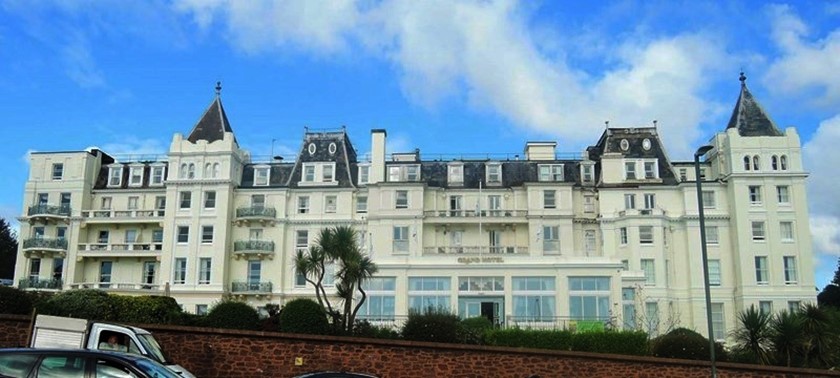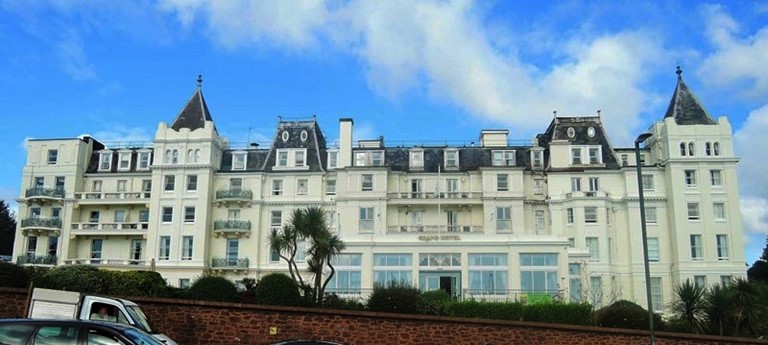 Mixed Feelings
Visit date:
This review is especially helpful for those who have or use the following: Walking Aid
Overview
The Grand is a sea front hotel directly opposite Torquay railway station. I stayed for 5 nights and thought no fault of the hotel I stayed in 4 different rooms. This was because originally I was staying just 1 night, and then staying elsewhere, but the week before my friend suggested I share the Agatha Christie Suite with her so I then ended up making a last minute booking of an extra night either side so I would not have to change hotels. I realise that this is going to be a little unusual as I am reviewing 4 hotel rooms.
Transport & Parking
The Grand is directly opposite Torquay railway station and then a 2 minute walk through the car park. The station has a passenger bridge over to the opposite platform, but no lift, but alternatively customers can follow a step free route over a road bridge. There are several buses that pass close by to the hotel.
Access
The communal areas on the ground floor have good access with a ramp and an accessible toilet. My 1st Room - Family Suite, ground floor. This was the room which in 2017 (see review) they were claiming was an "accessible room" . They now describe themselves as "disabled friendly". This time I knew what to expected so I was more prepared. I stayed 1 night. The large bedroom area had a double bed and a set of bunkbeds. The bed was medium-firm. There is also a small seating area which is very pleasant as it overlooks the railway (well I enjoyed that). The bathroom consisted of a walk in shower with stick on grab rails, which had been requested, one of which fell off when I showered. A toilet frame had also been put in the bathroom. The tiling on the floor I find quite slippery when wet but I wore my flip flops in the shower and I felt ok. This was the most accessible of all the rooms I stayed in and the only one where I could shower. My 2nd Room - Family Suite, ground floor, sea view. I stayed 1 night. This is a large ground floor room. The main room has a double bed, table and chairs and fireplace. The bed was medium-firm. The second bedroom had bunkbeds and a desk and chair. The bathroom had a bath with a shower over it, which was inaccessible to me. I had to wash in the sink. They toilet frame was requested and placed in the room. It's a nice room with a lovely sea view but it would have been good to be able to shower. My 3rd Room - Agatha Christie Suite - My friend had booked it and invited me to have the 2nd bedroom. This suite is like an apartment all that is missing is a kitchen. There is a spacious living room with sofa and dining table and chairs. There are lovely views of the sea front. There are two bedrooms, one with a double bed and the other with twin beds. There is a bathroom with bath with shower over, so yet again I was unable to have a shower and had to wash in the sink. There is also a separate toilet and sink, and it was in here I asked them to place the toilet frame. I love Agatha Christie and it was a real treat to stay in her suite, as she spent her honeymoon there in 1914. Huge thanks to my friend for inviting me. The Suite is at the opposite end of the building from the lifts so there is quite a few doors, corridors to navigate. My 4th Room - Compact Double, sea view - This was a small room on the top floor of the hotel. There is not a lot of space either side of the bed, so may make it difficult for some people to transfer. However, if I was to return to the hotel and I had to choose a room without a walk in shower, this is the room I would pick for myself. The room is small but I was very happy sitting on my bed and looking at the sea view. The bathroom had a bath with shower over, so yet again I was washing in the sink. A toilet frame was requested and provided.
Toilets
There is an accessible toilet in the public area with grab rails and emergency cord.
Staff
I had a mixed experience with the staff during my stay. On reception I found everyone every helpful. My multiple room moves didn't phase them. My case and the toilet frame were moved by staff for every move I made. The staff were helpful and friendly. I also found this with the staff in the breakfast room and the ones who delivered room service, which I had twice. However, the restaurant staff in the evening were unhelpful. The restaurant was advertised as open till 9pm. The first time we visited we arrived at 8.55pm, I appreciate we were cutting it fine. The waiter had to go and check with the cook and was away for about 5 minutes and then came back to say that they would serve us. The following night, we arrived about 8.50pm and was told by a different waiter that they would not serve us. This time it was explained that last food orders are taken at 8.45pm. I said that if that was the case the hotel should advertise it as such, as the current information saying open until 9pm is misleading. We were advised that we could order food from room service, however, that came with a cover charge. We had already heard from other friends that they had tried to order sandwiches at the bar earlier that evening and had been refused. We asked if we could order sandwiches at the bar and not be charged cover for doing this and it was agreed by the hotel manager. We then went to the bar and was told we couldn't order sandwiches by the bar staff. When we explained we had agreement from the restaurant manager, they went away to check, before taking our order. We finally got our sandwiches. I appreciate that staff need to go off shift. However, it was the week of the International Agatha Christie Festival. Many festival attendee and the speakers stay at The Grand. The Festival's evening talks start at 7pm and finish by 8.30pm and then people need to get back to the hotel. The hotel should co-ordinate it's timetable better for the Festival week to anticipate and accommodate the needs of Festival goers. As I was one of the speakers, quite a few people who were staying at the Grand came over to me and amongst other things complained about the service they had at the hotel. A few expressed that they would be staying elsewhere next year, as they come down every year for the week long Festival. I found this very sad given that the Festival organisers put so much hard work into making it a really welcoming and happy festival for everyone, that attendees felt let down with their accommodation.
Anything else you wish to tell us?
The Grand needs to up its game regarding providing accessible rooms which have permanent fixtures and fitting which meet disabled people's access needs safely. Regarding the evening restaurant and bar, I feel that the hotel needs to revisit its commitment to customer service. Yes venues need to look after their staff, but they also need to think better about serving its customers, otherwise people will vote with their feet and go elsewhere.
Photos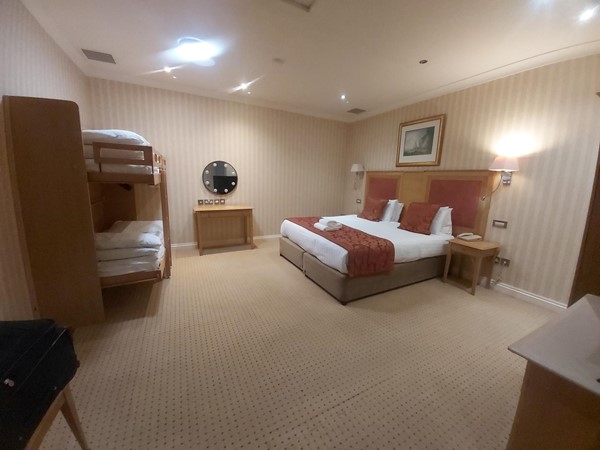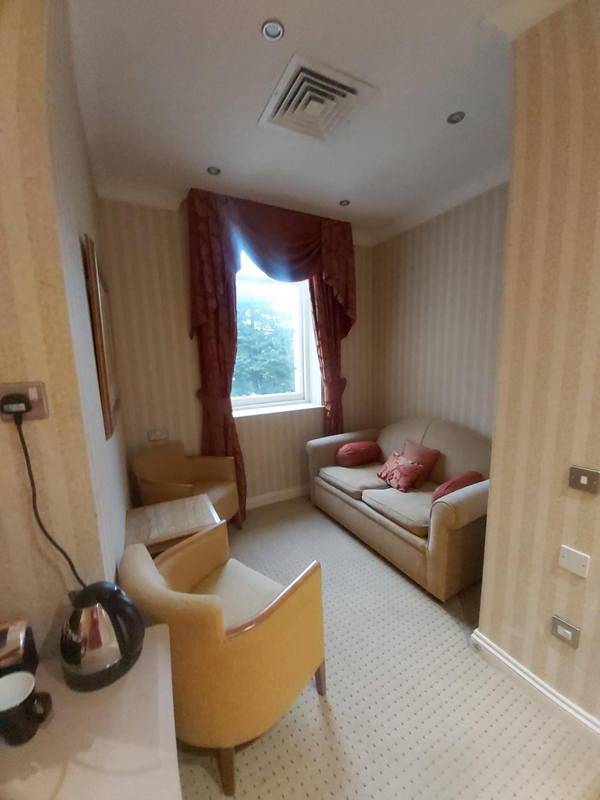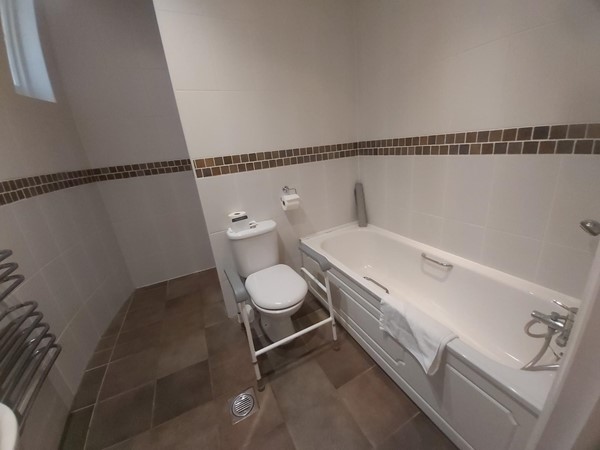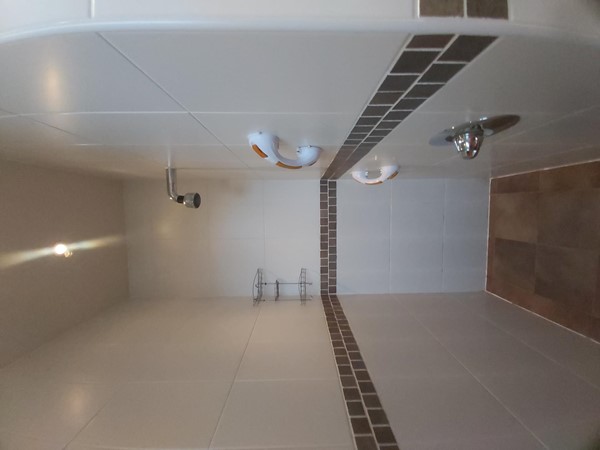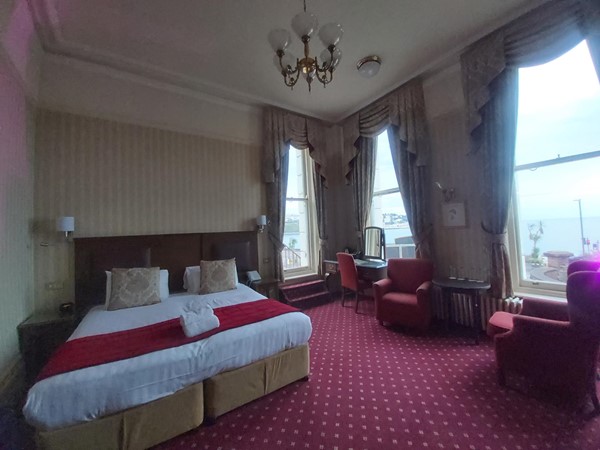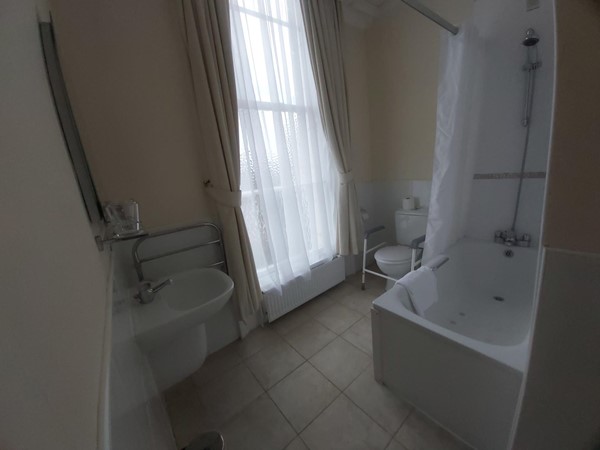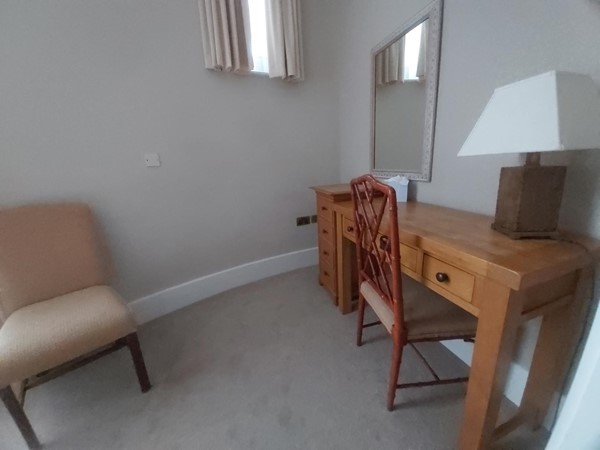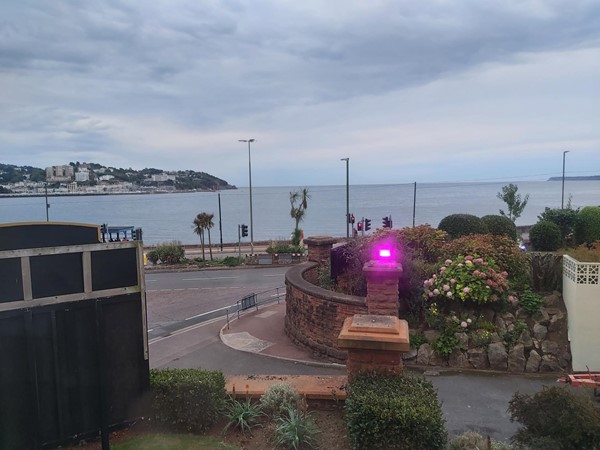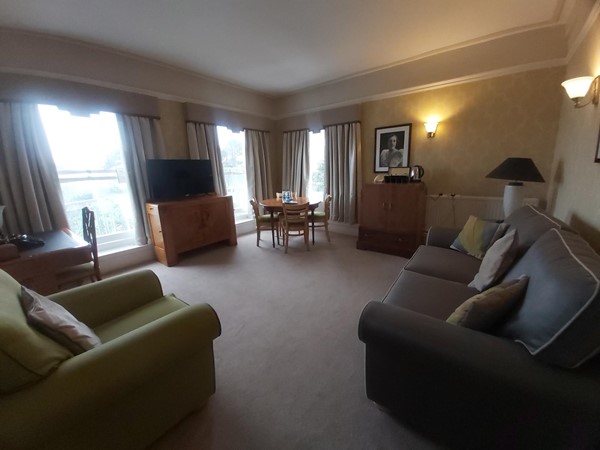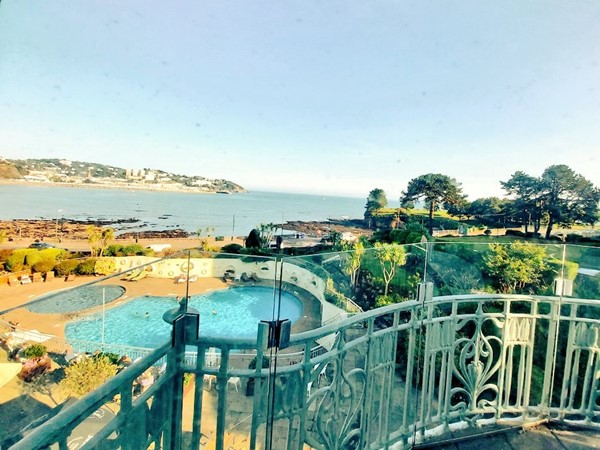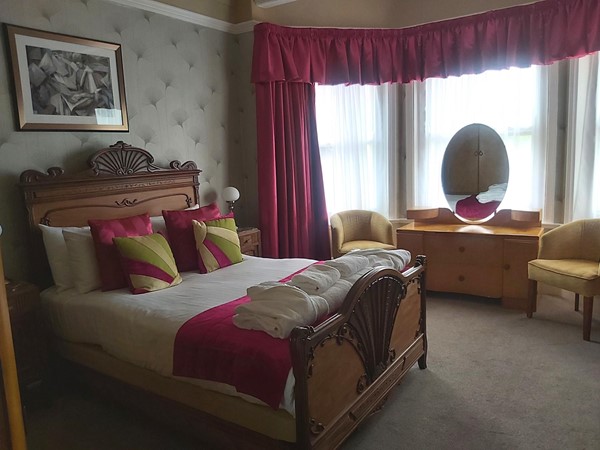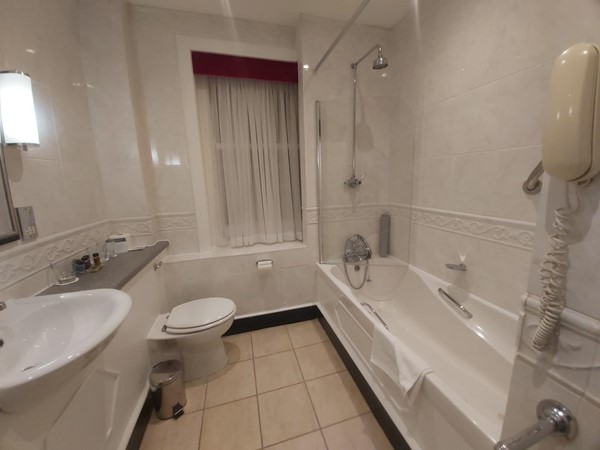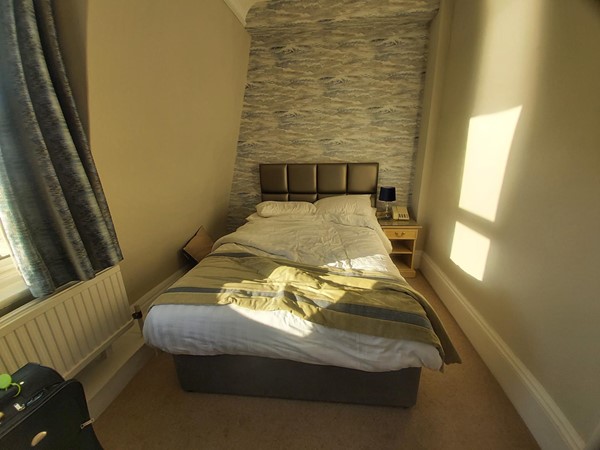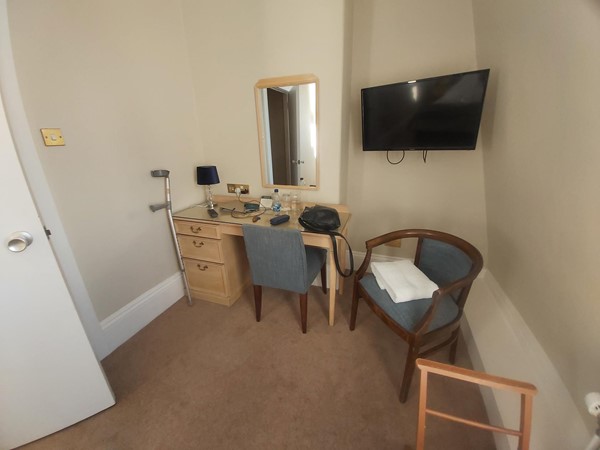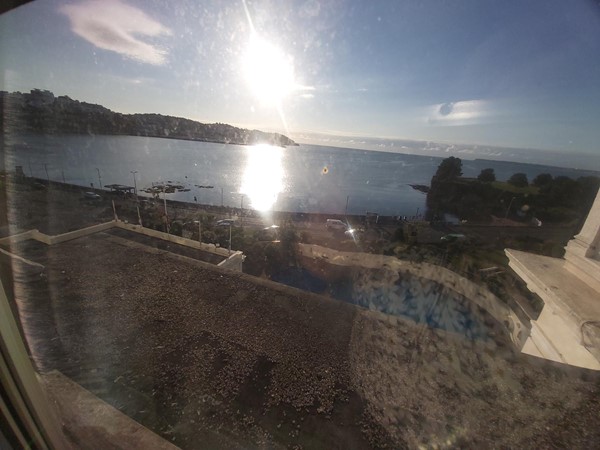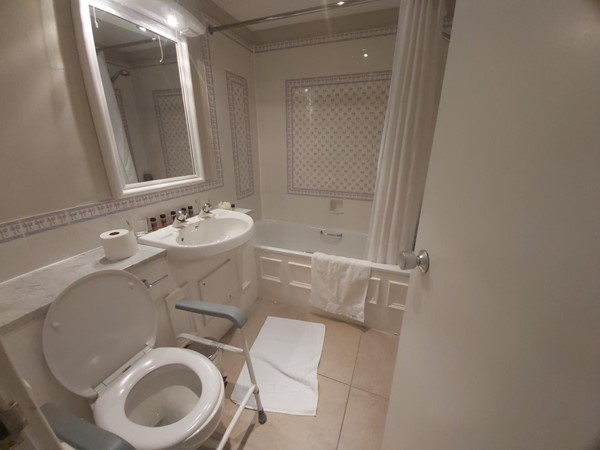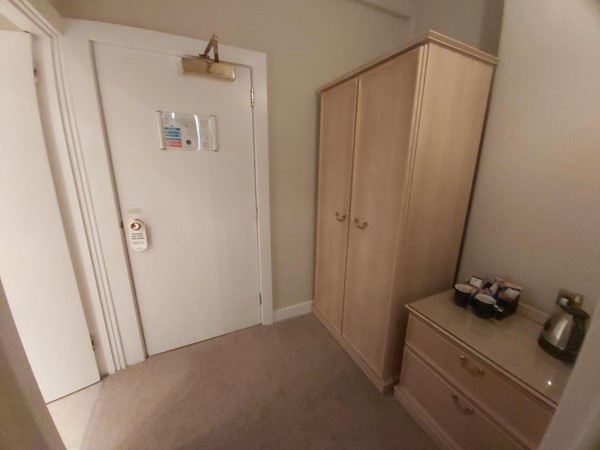 We've had 2 reviews for Grand Hotel