Hungry 'Graze' in Ballyhackamore
Visit date:
Overview
Treat yourself in a small bistro where it's all about the good food. Graze has to be booked well in advance for an evening meal but for lunch you can get a table and enjoy a meal which will cost less. It is a treat, if you have something to celebrate £10-14 will buy a main course. A glass of wine £5. My party of 4 all ordered different fresh fish dishes with veg & sauces cooked to perfection. Excellent friendly staff who knew about the food. The restaurant is on the ground floor, you do have to negotiate a glass porch so there are two when you enter but it's easy to make your way to a table. There is an upstairs bar used in the evening at times and is not accessible by wheelchair so if going in the evening mention you you want to stay downstairs. You will not be missing out.
Transport & Parking
There is a car park at rear of building but it can get busy and be a bit of a squeeze. There is some on street parking which is handy but road works at the moment meant it wasn't all available when I visited.
Access
Easy to get around downstairs and disabled toilet easily accessed at back of restaurant.
Toilets
Separate Disabled toilet easily accessed at back of restaurant with other toilets. Large room with grab rails, clean with low level basin, mirror etc. But I can only give 2 stars ⭐️ as the emergency cord was plaited so it was about half a meter of the floor. I spoke to a member of staff and pointed out that this needed to be rectified ( I didn't do it as it would have taken me 1/2 an hour to un tangle) they said that they had no idea it was an issue, thanked me for pointing it out and said they would pass it on . I left Euan's notice attached.
Staff
Friendly, helpful with food and drinks. Hopefully on my return the emergency cord in the loo will be falling to the ground properly which will prove that they take their customers safety and concerns seriously. The star rating could easily hit 5 if this is done.
Anything else you wish to tell us?
I would recommend for delicious food, served by friendly staff. Fish cooked to perfection.
Photos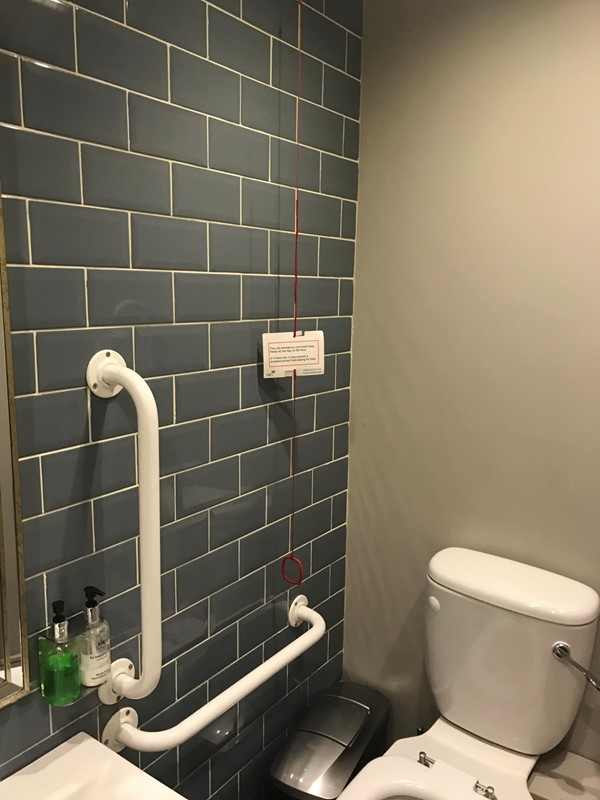 We've had 1 review for Graze