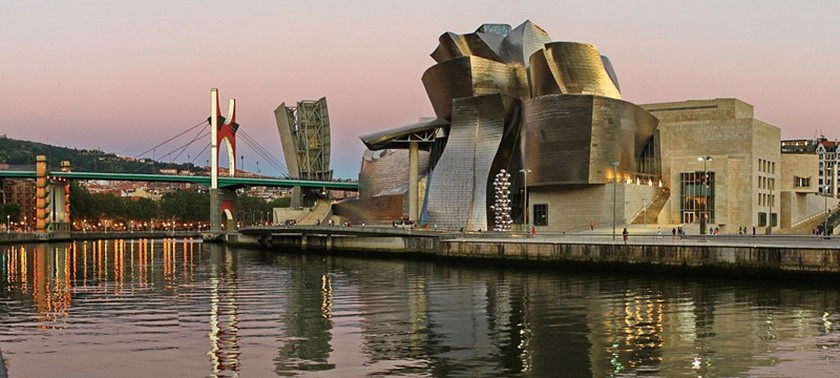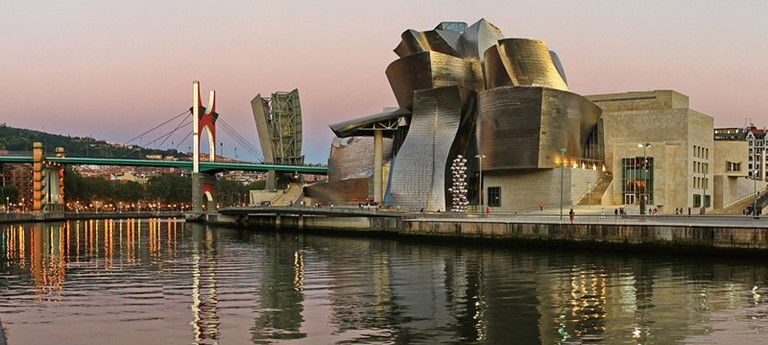 Venue Description
Committed to innovation, the Solomon R. Guggenheim Foundation collects, preserves, and interprets modern and contemporary art, and explores ideas across cultures through dynamic curatorial and educational initiatives and collaborations. With its constellation of architecturally and culturally distinct museums, exhibitions, publications, and digital platforms, the foundation engages both local and global audiences.
Accessibility
One of the priorities of the Guggenheim Museum Bilbao is to make sure that everyone has access to all Museum services and activities. We therefore offer you this information guide as a complement to our catalogue of general information. Please send us any remarks or suggestions you may have. AUDIO GUIDES AND VIDEO GUIDES AUDIO GUIDES This portable system allows visitors to enjoy a self-guided tour, listening to information on the architecture of the buildings and exhibitions. Adjustable headphones are available on request. We have a magnetic loop. Audio guide for kids, no. 100. Narration allowing children to discover The Matter of Time. Accessible content is available on the building and some of the works around it for people with intellectual disability. VIDEO GUIDES In Spanish sign-language or with subtitles for the hearing impaired. Texts are also available in Basque, Spanish, English, French, German, and Italian. Audiodescribed tour of the Museum exterior for the visually impaired, thereby allowing participants to discover the building designed by Frank Gehry, the work Puppy, by Jeff Koons, and the piece Maman, by Louise Bourgeois. MODELS The Museum offers models of the artworks Puppy and Maman and the building for the visually impaired to experiment them by means of touch. SERVICES STORE/BOOKSTORE Our staff will provide personalized assistance. DESKS Are adapted for wheelchair users and are equipped with a magnetic loop. LIBRARY The Museum library specializes in books on modern and contemporary art. Our librarians will be able to assist you if you have any questions. RESTAURANTS AND BAR In addition to a bar accessible from the square, the Guggenheim Museum Bilbao offers visitors two international culinary experiences of very fine quality. Nerua, a restaurant serving haute cuisine, and the Bistró Guggenheim Bilbao, a more informal, accommodating and different proposal for any time of the day or night. Both restaurants are accessible and provide service at all tables. If there is something you are unable to eat, let us know and we will suggest suitable alternatives. The restaurants also have high chairs for children. AUDITORIUM Has spaces reserved for wheelchairs and is equipped with a magnetic loop. ELEVATORS All elevators are large enough to provide convenient service between floors. ONE-STOP ASSISTANCE The information desk will help you with everything you need, including ticket purchase, coatroom services, and audio guides.
Access Statement
Access Statement Link: AccesibilidadEN.pdf
Toilets
All restrooms have individual wheelchair accessible toilets. There are also baby-changing facilities on floors 1 and 0.
Staff
Information about the staff has not been added for this venue.
The venue says it has...
Audio Described
Sign Language
Disabled Access
Access Statement
Accessible
Toilet