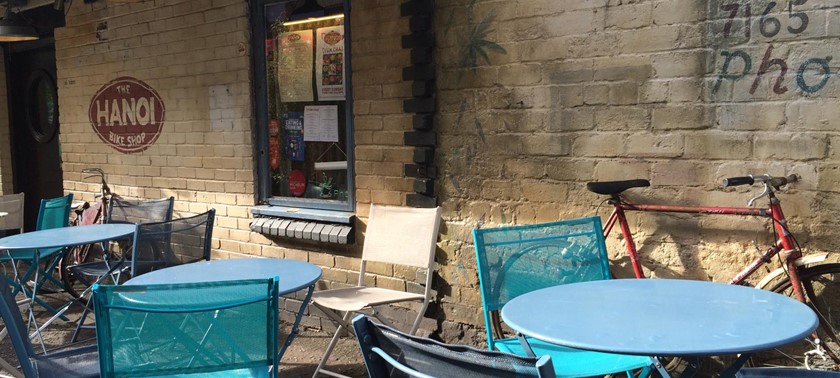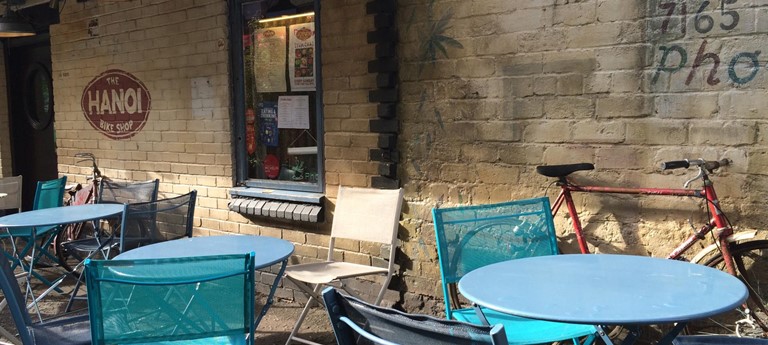 Lovely little place, very busy.
Visit date:
Overview
This a lovely wee restaurant that serves Vietnamese street food, really tasty food and with a accessible loo!
Transport & Parking
Walked here from Byres Road, about 2 minutes walk. Tarmac road, taxi's where going up and done it. Subway was about a 7 minute walk away.
Access
Level access. Restaurant was rather small and narrow inside, upstairs would not be accessible. Which is a pity as we enjoyed our dinner up on the balcony. The seating outside would be accessible though and perhaps with more room.
Toilets
It was great to see an accessible loo in such a restaurant. Clean and not cluttered.
Staff
Its was very busy but they took their time to explain the menu etc.
Anything else you wish to tell us?
Experienced here in one of the hottest days in Glasgow, which probably contributed to the good mood! The food was really interesting and lovely though.
Photos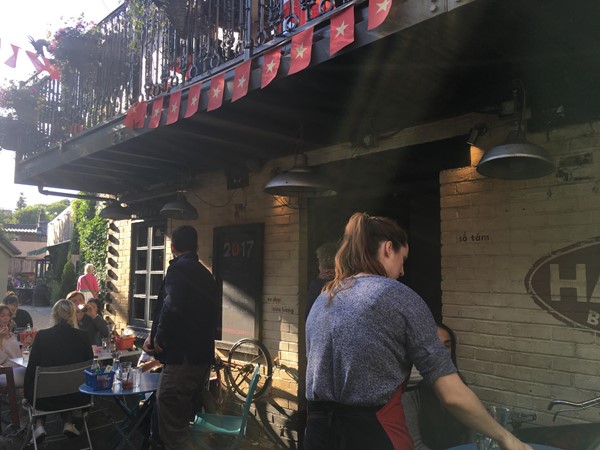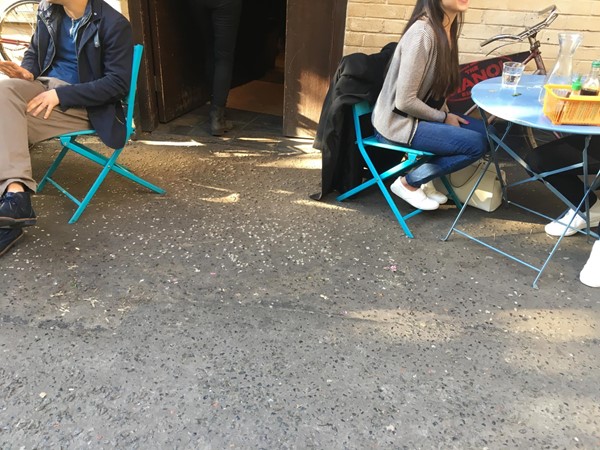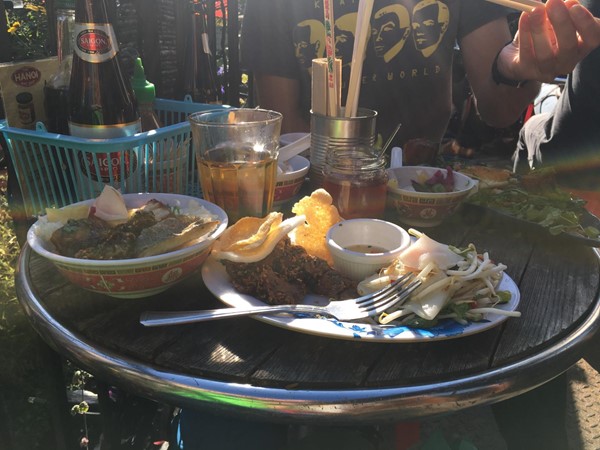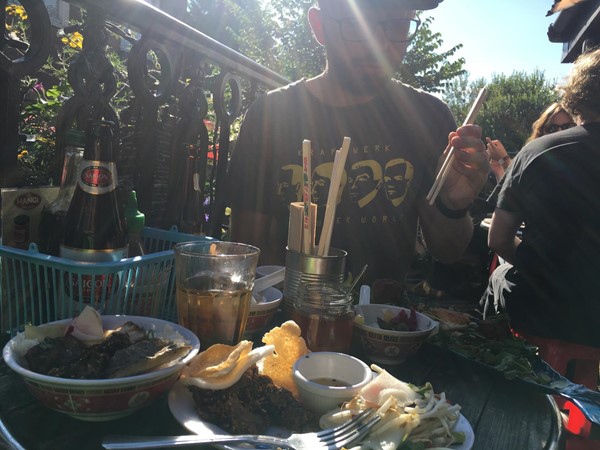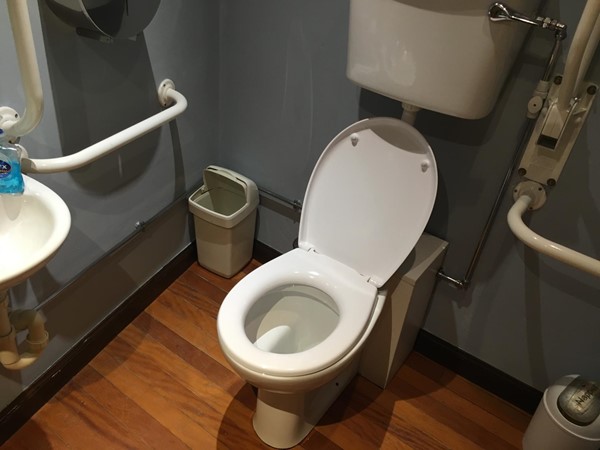 We've had 2 reviews for Hanoi Bike Shop