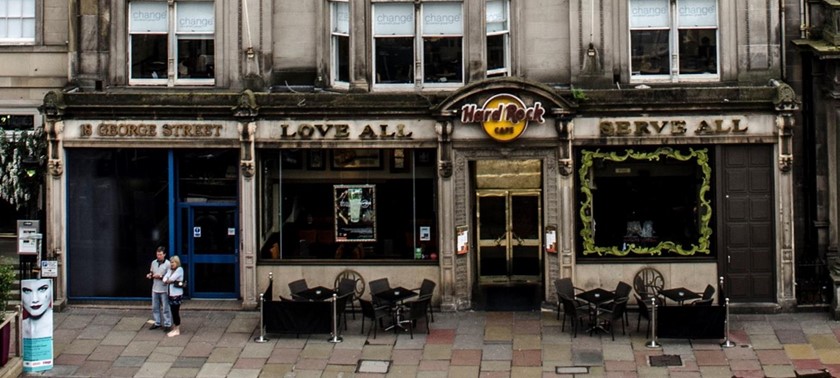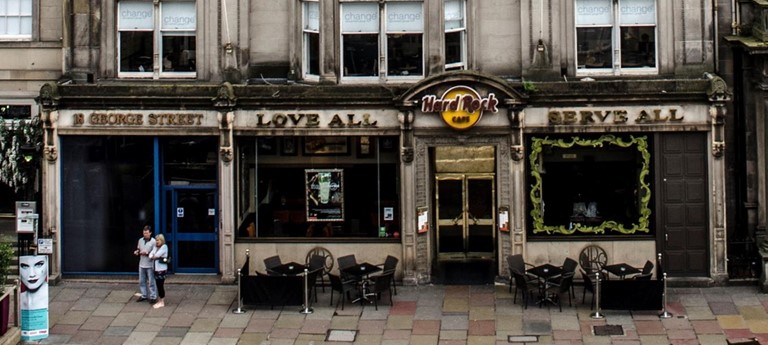 Dinner and drinks on George Street.
Electric scooter running out of charge. Asked if we could use a plug-point in the restaurant to charge it, whilst eating and drinking.
Dinner on George Street
1 like
I visited the Hard Rock Cafe with my brother over the weekend and was pleased with the access and friendliness of staff.
Light lunch
A lunch with my wife. Toilets are on same level as food floor. Really neat and tidy. Staff so friendly. Great service, good and speedy. Food was delicious. As an occasional wheelchair user I...
Hard Rock Cafe, Edinburgh.
Not really the place to go for a drink in a wheelchair. My personal view!. But where would the adventure be?
We've had 4 reviews for Hard Rock Cafe