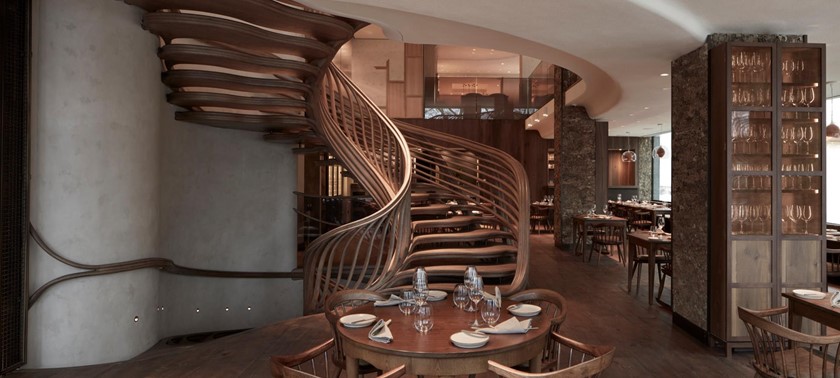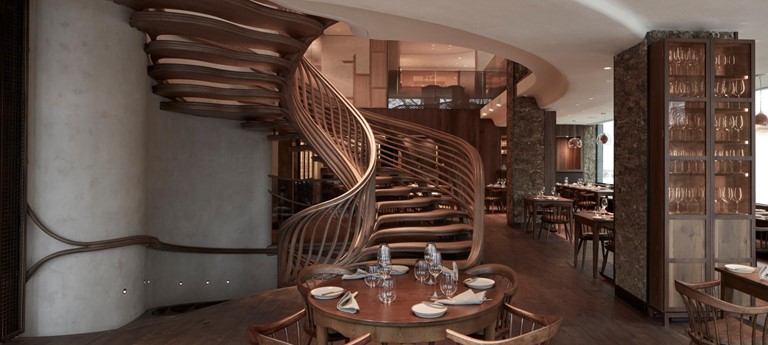 Venue Description
Hailed by the media as one of the most eagerly awaited restaurants of 2018, Hide is a joint project between Hedonism Wines and Ollie Dabbous. Opened in April 2018, within six months it had been awarded a Michelin star as well as a coveted five stars in the Evening Standard. Located at 85 Piccadilly, Hide enjoys incredible views over Green Park and offers a relaxed and holistic setting in which to savour seasonal cooking at its best, complemented by the UK's most comprehensive wine list. Hide is set over three floors, each with its own identity, all connected by a striking spiral staircase. Located on the ground floor, Ground offers a set lunch menu at lunch, an a la carte menu for lunch and dinner, as well as an afternoon grazing menu and breakfast. Here an open bakery serves freshly baked breads, cakes and viennoiseries. Reflective of Ollie Dabbous' signature style and lightness of touch, dishes are simple, seasonal and refined with ingredients largely sourced from a close network of small farmers and suppliers from across the UK. Everything is made in-house wherever possible: from charcuterie and bread to jams, juices and pickles. Guests choosing to eat in Above, on the mezzanine, can enjoy a tasting menu and set lunch, showcasing the very best seasonal ingredients. Served with restraint and finesse - and matching wine flights - these dishes see Ollie take his cooking to new heights. Finally the bar Below offers a selection of Hedonism's finest and rarest spirits, along with a cocktail menu from Oskar Kinberg. Guests can choose their wine from Hide's list or from the Hedonism store which currently has the largest selection in the world. Wines, some dating back to the 18th century, are available for delivery to the table within 15 minutes. In total Hide can offer an incredible 6,800 different vintages. Hide also offers a collection of separate private dining rooms. The Broken Room, The Shadow Room and The Reading Room are all located in subterranean vaults, serve up to six people, and offer food from Ground. The Hide and Seek Room on the mezzanine offers a private dining experience for up to 20 people, serving dishes from Above.
Accessibility
Our venue is three stories with a street level, step free entrance and a wheelchair accessible lift providing access to all three floors as well disabled washroom facilities.
Awards List
Five stars in London Evening Standard 1 star Michelin 2018 & 2019 GQ Food & Drink Awards - Best Restaurant 2019 Food & Travel Awards 2019 Best Newcomer
Toilets
We have accessible toilets on the ground floor with step free access, wide enough for a wheelchair, grab rails and easy lock doors.
Staff
Information about the staff has not been added for this venue.
COVID Precautions
Information about COVID precautions has not been added for this venue.
Assistance dog facilities
Assistance dog exercise facilities
Green Park (directly opposite)
Accessible
Toilet