Beatrix Potters Inspiration
Visit date:
Overview
The receptionist said she didn't know about access as she was new. It didn't bode well that access wasn't included in her training. There was no parking as one of volunteers had a blue badge and was using the only space. We were told there was an entrance with a couple of steps to which we had to drive. It turned out to be 4 steps which my daughters helped to haul me up. It would be possible to put in a ramp here. We struggled over a long cobbled path only to find there was a perfectly smooth tarmac path no one had told us about. It was lovely to visit the Farm and ground floor access is good. On the way out we noticed a gat that would have provided level entry through the farm next door. Even the gift shop had a 6 inch step. Very disappointing the National Trust have done so little to provide access where it could easily be made accessible. I was still charged entry. I so admire Beatrix Potter and I'm sure she would soon find a way to overcome these minor obstacles
Transport & Parking
There was one place - but when I saw where this car was parked I'm sure there would have been space for two cars
Access
The staff told me the main path was inaccessible so we were directed to another entrance quarter mile away. Here two sets of steps - one of which could be easily be replaced by a ramp
Toilets
None on site
Staff
The receptionist said she didn't know about accessibly because she was new which is no excuse. The manager told us there were a couple of steps and then failed to mention the tarmac path which is the one path which is accessible
Anything else you wish to tell us?
The volunteer was very friendly and showed pictures of the upstairs. Please urge National Trust to use some of their high entrance fees to be put towards improving access. If you can manage 4 steps its a lovely place.
Photos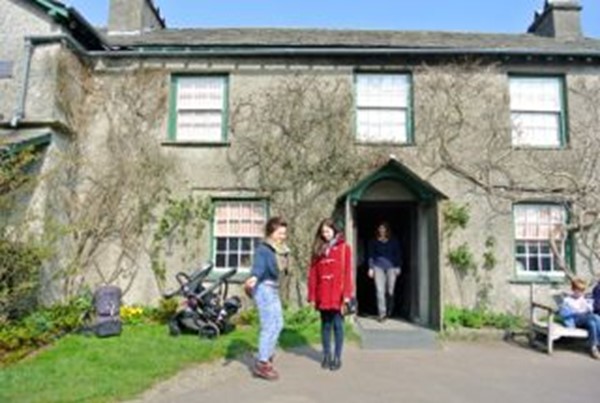 We've had 1 review for Hill Top