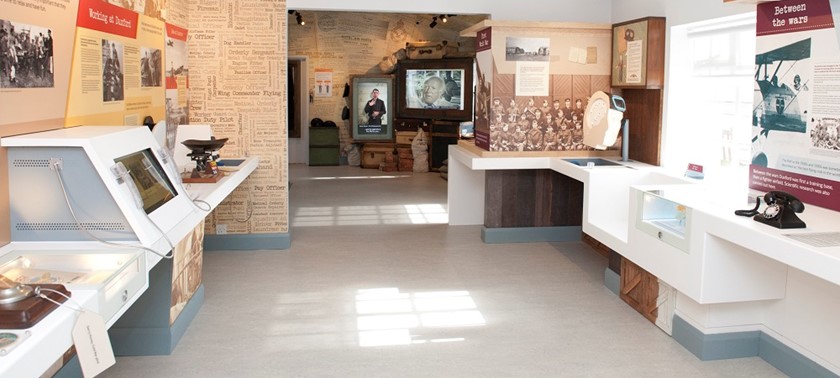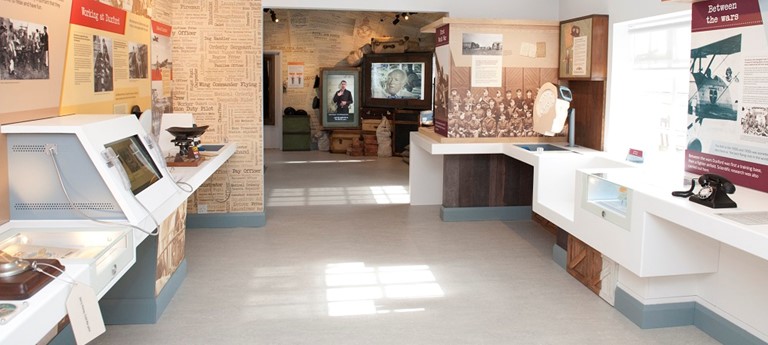 Venue Description
IWM Duxford is Britain's best-preserved Second World War airfield, with a fascinating history that dates back to the First World War. A former RAF fighter station, the site has a long and distinguished history from 1924 until its closure as an RAF Station in 1961 and is particularly famous for its role in the Battle of Britain in 1940. Today, IWM Duxford is Europe's premier aviation museum with an unrivalled collection of aircraft, tanks and artillery, where historic buildings intersperse with state-of-the-art exhibition halls, including AirSpace and the American Air Museum (reopens end of March, 2016). IWM Duxford is also internationally renowned for its annual programme of world-class air shows. With one of the finest collections of tanks, military vehicles and artillery in the UK, mainly housed in the Land Warfare Hall we also show the impact of technological development on war and conflict.
Accessibility
Most visitors enter the museum through the Visitor Centre, although on busy days you may be directed to a kiosk. The Visitor Centre has a level entry and exit through glazed automatic sliding doors. The site is approximately a mile long. There is a mix of concrete and grass between the buildings at IWM Duxford. The route has a fairly even surface. A free on-site mobility assistance vehicle is available throughout the day. For a detailed description of the buildings and facilities download the PDF document 'Access For All' from our website http://www.iwm.org.uk/visits/iwm-duxford/access.
Accessibility Guide
Accessibility Guide Link: http://www.iwm.org.uk/visits/iwm-duxford/access
Accessible Performances
Audio guides to AirSpace and the Historic Duxford exhibition specifically designed for blind and partially sighted visitors, available free of charge. To reserve the audio guide, subject to availability, telephone 01223 499 314 or email contact@iwm.org.uk.
Awards List
SHARE Volunteer Awards 2015 Jodi Award 2013 for Access Planning and User Engagement – Historic Duxford Jodi Award 2009 for Digital Access Onsite – AirSpace Audio Guide for Visually Impaired Visitors
Toilets
Toilets, including wheelchair-accessible facilities, are available throughout the site, with additional facilities provided for air shows and some event days. Toilets in the Visitor Centre and AirSpace are identified by tactile signs. For more information, please download our 'Access for All' (PDF) information booklet at http://www.iwm.org.uk/visits/iwm-duxford/access.
Staff
IWM Duxford is committed to ensuring it is as accessible as possible to all visitors. Our front of house staff receive training in disability awareness. If you have any queries, or need assistance, please ask. They will be happy to help you.
COVID Precautions
Information about COVID precautions has not been added for this venue.
Assistance dog facilities
Assistance dog exercise facilities
As a working airfield we have no area for dogs to exercise off the harness. Staff can direct to spend areas.
Other assistance dog facilities
Guide and assistance dogs are welcome. There is a poop-and-scoop facility in the car park. Please follow signs to 'Shaded area for dogs'. Staff will assist in making drinking water available, and in directing to designated spend areas once on site.
The venue says it has...
Audio Described
Accessible Format
Audio Format
Braille
Sign Language
Carer Discount
Disabled Access
Induction Loop
Large Print
Disabled Parking
Accessible
Toilet