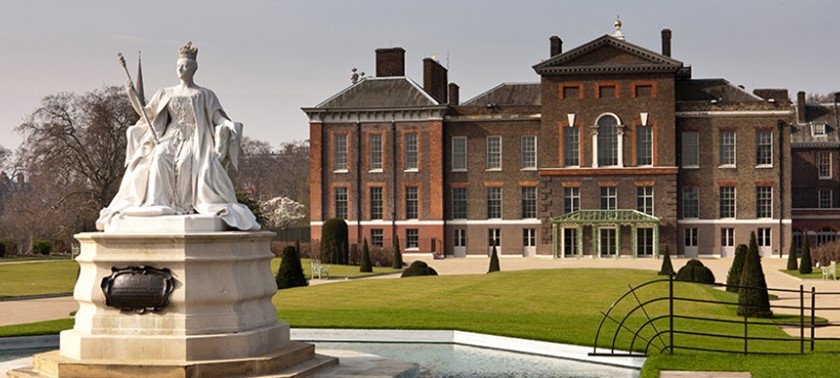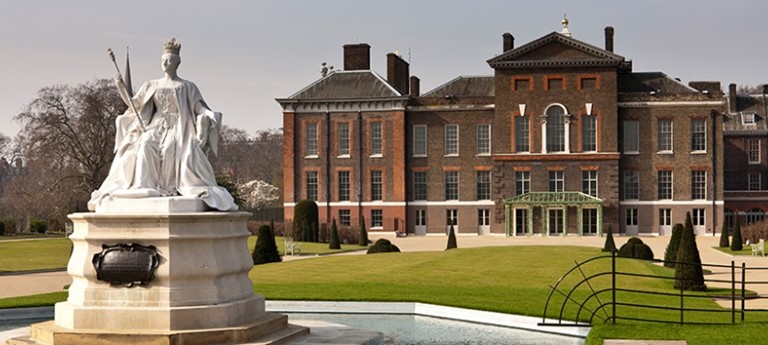 Venue Description
Kensington Palace has been the elegant home to generations of stylish royal women: where Queen Victoria was born and raised; Queens Mary, Anne and Caroline held court; and the royal style-icons Princess Margaret and Diana, Princess of Wales lived in the 20th century.
Accessibility
There is level access from Kensington Gardens to the palace, a lift to all floors and wheelchairs to borrow during your visit. We usually offer Describer Tours for blind and partially sighted visitors as well as facilitating British Sign Language tours - please note that these are not currently available due to Covid-19 precautions. - See more at: https://www.hrp.org.uk/kensington-palace/visit/accessibility/#gs.d7sjwb
Accessibility Guide
Accessibility Guide Link: https://www.hrp.org.uk/kensington-palace/visit/accessibility/#gs.d7z1wk
Accessible Performances
We usually offer pre-booked Describer and BSL tours inside the palace, sadly this is not possible at the current time but they will be back as soon as it is practical for us to be able to offer them.
Toilets
Accessible toilets are provided both in the Palace Café and within the palace itself. We do not currently have a Changing Places toilet facility although that will be coming with our new build area behind the Orangery so watch this space for updates.
Staff
We have staff trained to offer Describer and BSL tours when available. Staff are also aware that assistance dogs have not been trained to recognise social distancing and will do all they can to give extra assistance if required. All staff are always ready to assist with easier access routes to ensure all our visitors enjoy their experience and all staff receive regular disability awareness training.
COVID Precautions
Last updated:
We hold the Visit Britain industry standard, 'We're Good to Go' for our sites which means we follow government and industry guidelines for social distancing and cleanliness and have completed a risk assessment. For more information, including a video with both audio and subtitles as well as a downloadable copy of the risk assessment please use the link in the box below. Please note that until further notice we are not able to offer our Desribed tours for the visually impaired nor our BSL interpreted tours for the hearing impaired. These will be back just as soon as it is possible within the current precautions and constraints of the palace. We will: Limit the amount of people entering our sites every 30 minutes, so we can prevent spaces becoming too crowded, and make observing social distancing as easy as possible. Provide clear signage to facilitate social distancing for staff and visitors. In some cases, where space is limited, e.g. shops / security checks, we will use screens to protect visitors and staff. Where appropriate, our staff will also be provided with PPE. Provide hand sanitiser dispensers for visitors at all entrance points, in our shops and cafes. All staff will be issued with detailed guidance on maintaining high standards of hygiene and this guidance will also be available in public areas to ensure visitors maintain the same standards. Implement a frequent and comprehensive cleaning regime. Carefully monitor the 'flow' of visitors around our sites to ensure no spaces become too crowded. For example, we may need to implement 'one in one out' queueing systems in our toilets. Planning Your Visit You must book tickets in advance with a timed entry slot New time slots will be released every week on a Monday Reduced visitor capacities will allow for 2m social distancing Non-contact print at home or mobile tickets Audio guides are not available at the palaces Please only visit if you are feeling well Government guidelines advise face coverings should be worn in indoor spaces at the palaces Within the palace walls Hygiene standards fit for a King or Queen with enhanced cleaning regimes Hand washing and hand sanitation facilities available Non-contact interactions with staff Planned one-way visitor routes Contactless till points and payments
https://www.hrp.org.uk/keeping-you-safe-on-your-visit/#gs.d7uw4u
Assistance dog facilities
Assistance dog exercise facilities
The palace is in the middle of Kensington Gardens so plenty of exercise space.
Other assistance dog facilities
The Palace Café staff will be happy to help with water as requested. Staff are aware that assistance dogs are not trained in social distancing and will be happy to offer any extra help which may be required for a safe and enjoyable visit
The venue says it has...
Braille
Carer Discount
Dedicated Seating
Disabled Access
Large Print
Online Booking
Accessible
Toilet
Covid Precautions