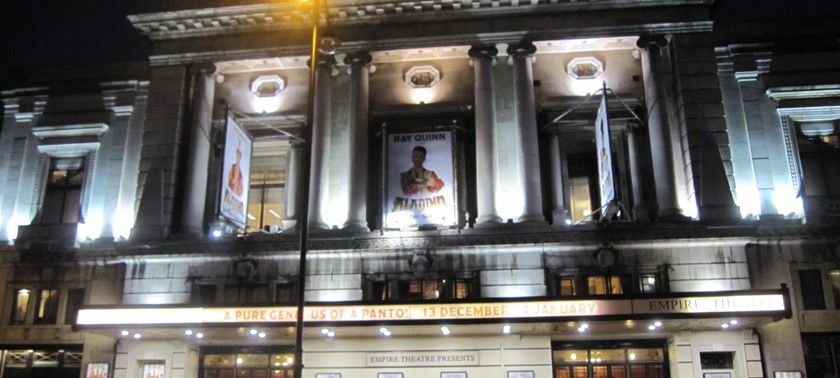 Good, could be better
1 like
The Box Office adjioined to the theatre is fully wheelchair accessible, with a low counter that staff are happy to switch to when it's your turn in the queue. The theatre itself has a set of aut...
Theatre visit
Staff are very helpful. Their is only one accessible toilet, which is not very accessible . The seating for wheelchair users gives a very good view of the stage , but the carer has to sit in front...
Good and not so good......
1 like
The staff were very friendly and helpful - with the typical Liverpudlian humour - but were let down by the venue!
We've had 3 reviews for Liverpool Empire Theatre