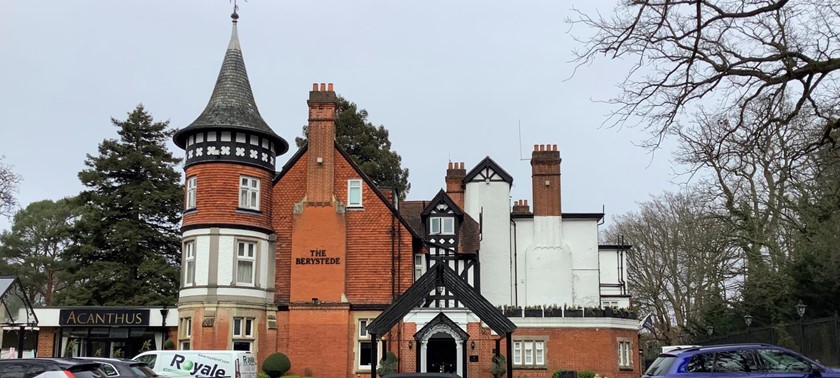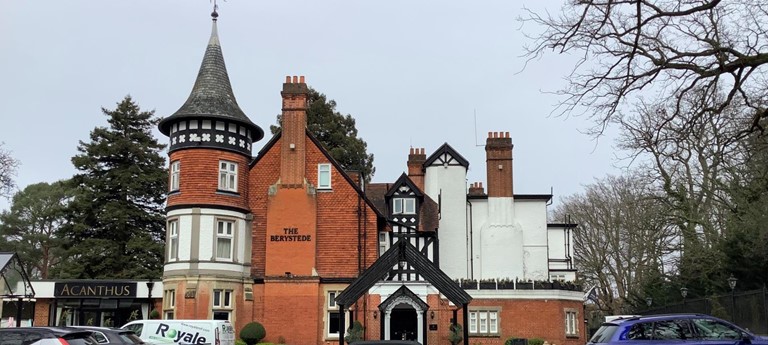 Disabled Travellers visit to a busy and popular hotel
Visit date:
This review is especially helpful for those who have or use the following: Walking Aid, Wheelchair, Powerchair, Mobility Scooter
Overview
Popular, but very disappointing. OUR HISTORY NOTES FOR YOU. Berystede was originally in the parish of SUNNINGHILL, in the very east of the county. The meaning of SUNNINGHILL May have meant "Home of Sunna,s people" an unknown chief of early Anglo-Saxon times who set up a small kingdom in eastern Berkshire. This area was part of the Windsor forest, with open Heath and woodland. There was a wooden parish church of St Michael and All Angles established around AD890, but then rebuilt of stone about 1120, but this had to be rebuilt in 1808, and later again during 1826-27. The land is first mentioned as a manor in 1362 belonging to John de SUNNINGHILL, his wife being Joan, and thereafter belonging to his heirs. In 1375 the manor was sold to William le Venour and his sister. John died before 1386 We know that in 1449 the estate was sold to John Norris, but he died in 1466, the estate passing on in his family line until 1567, when the then owner Henry Norris sold the estate to Henry Lane, and in 1583 it was conveyed to William Day before it was sold to John Blagrave in 1668. It was again sold to a John Aldridge, but then on his passing away, his widow and a son, John Aldridge, sold on in 1764 to a John Pitt of Encombe in Dorset. This was then bought by a James Harley, before being sold again in 1787 to James Sibbald, a banker, who still lived here in 1796, and he built a new manor. He became a baronet in 1806 and sold his home before 1813 to a George Simson. But he was ruined by a financial crises during 1825 and had to sell on, to a Mr Michael Forbes. He then sold SUNNINGHILL Manor to a Mr Hargraves, but this was then purchased by Charles Stewart, but on his death in 1882 the manor became the property of Mr Thomas Cordes. =================================================================== As for Berystede itself, by this time the land of SUNNINGHILL has been divided up many times to offer land for many large houses that were appearing around Windsor, and an area of rough pastureland that can be seen on old maps belonging to the Murray family, and by the 1870,s the 10th Lord Elibank leased land over 30 acres to the Standish family, who set about creating Bery Stede as it first came to be known. It was a 23 year old Henry Noailles Widdrington Standish and his wife Helena de Perusse who needed a country house near to their friends The Prince and Princess of Wales, who then became King Edward 7th, that allowed them to buy the site of land, and to commence having their house built, Bery Stede, which has the meaning of Bere Corn or pasture land, and Stede meaning site of a dwelling. Their original building would have looked a little like the present and new house, with its Gothic Tudor mix, the torrents, which were first conical to remind the family of their French connection. The house was well staffed, with a force of gardeners looking after their estate. Sadly, just about 16 years later, on 27th October 1886, their original house was destroyed by a huge fire, resulting in injury and a death to members of their staff. little could be done to save the house, and by morning, only the walls remained. After the fire, the land returned to the Elibanks family, but remained derelict for many years, but it would eventually be rebuilt and a Hotel was built on the estate, the Berystede, and was managed by capable ladies to start with, before Horace Myers's took charge in 1913 and remained so until 1930. But in 1920 the house changed hands and bought by the Chaplain family, and it now stood as one of the great houses of its day in the district, an ideal setting for the highlight of the horse racing calendar, the Royal Ascot meeting. From then on, the Berystede has remained a very important part of the Ascot meetings, up to this day. During the 1930,s another fire caused a lot of damage, and refurbishment had to be done, but now, the Berystede was made larger and modernised to a very high standard of modern luxury. It was then bought by Trust Houses Ltd in 1937, with 14 acres of land, although portions of this land was later sold. A few years later war broke out, and Berystede was requisitioned for the war effort, and even had to be taken over by the court of justice so that trials could be held here for London cases. In 1961 Trust House hotels began training staff here, later enlarged in 1965 when 28 extra bedrooms were added. Then many modern facilities were added as the hotel grew, so that in 1970 a conference wing was added which gave 32 more bedrooms. During 2001 Berystede hotel became a part of the Macdonald hotels group, followed five years later with a £10 million pound redevelopment, which now includes the health and Spa club. ================================================================== We were not impressed by this hotel, but let's see what our photos can do for you. It was an interesting enough drive towards Bagshot, where the hotel is situated, and you suddenly come across the interesting looking black and white Tudor style house (photo 1) and you can see the carpark area as you draw close (photo 2) with its Berystede hotel sign (photo 3) Pulling into the car park the red brick house looks ok (photo 4) and over to your right stands the only disabled bay we could find (photo 5) It is just a short push to reach the front entrance (photo 6) but the ramp, although needed, did not inspire us to feel that this was going to be a visit to look forward to (photo 7). Entering the hotel, we noticed immediately a horrid smell of toilets, right at the front door, then another ramp needed to get up (photo 8) which took us to the hallway (photo 9) but this area was undergoing repair work, so what with the the terrible smell of toilets, ramps that looked way out of place, and an untidy hallway, I,m afraid we were not at all impressed.There's a small reception area, unmanned (photo 10) but clean and tidy, and signs helped us to find the bar (photo 11) Just beyond this a wooden floor that lead us to a few seats so we sat and ordered coffee (photo 12)and that was not hot at all, so at the moment we were very disappointed with Macdonald hotels, but other hotels in this group have left us uninspired as well, so not surprised by how we were feeling about this hotel. Other passages were clean and tidy, but lacked any appeal (photo 13) but at least led us towards the Acanthus restaurant ( (photo 14). Just by the wooden tiled floor a side door pointed another way into the restaurant, shown as being "Fork" restaurant (photo 15). What a silly name for a restaurant ! Someone has no imagination at all. However, the actual restaurant looked very nice (photo 16) we liked the deco and its colour scheme, it looked warm and inviting (photo 17) but would be of no use to us, as it does not open until the evening, and we can assure you we will long be gone before then. So we left by the same doorway (photo 18), and found accessible toilets (photo 19) which was nice and clean, tidy, with grab rails and a pull cord, spacious enough to use a wheelchair inside, and tiled in nice plain coloured tile (photo 20). So what do you think ? We certainly would not be recommending you busting a gut to try this hotel out, but it seems to be very popular with the locals, busy, with lots going on, so it may be we are just to fussy ourselves. We have another review for you though, to show you around the Gym and other facilitates, and this we did like. So do read our PART TWO REVIEW.
Transport & Parking
Parking was ok, just one disabled bay, but near enough to main entrance.
Access
Ramps available and laid out in place, but not in an appealing way, once inside you can get around quite well, and lifts are there for you, needed if you want to use the gym. There is plenty of seating for you, but it's not an inspiring hotel.
Toilets
Accessible toilet available, large enough with grab rails and pull cord, nicely tiled, and clean enough.
Staff
Quiet, but got on with it.
Photos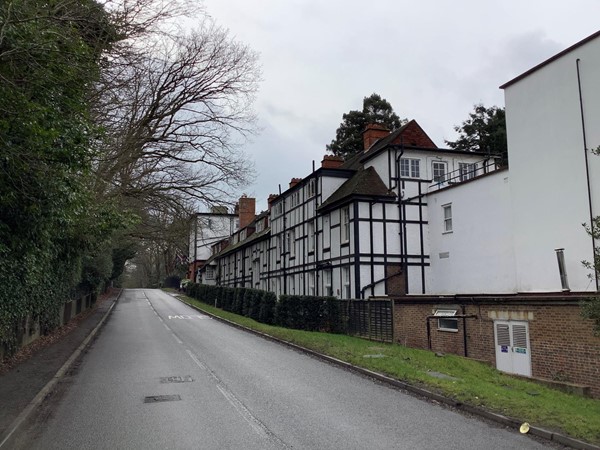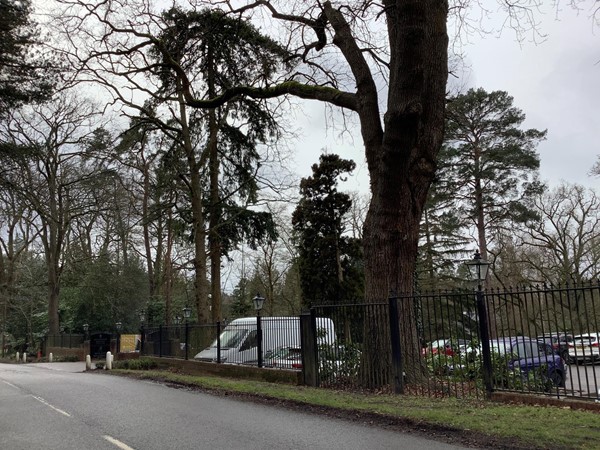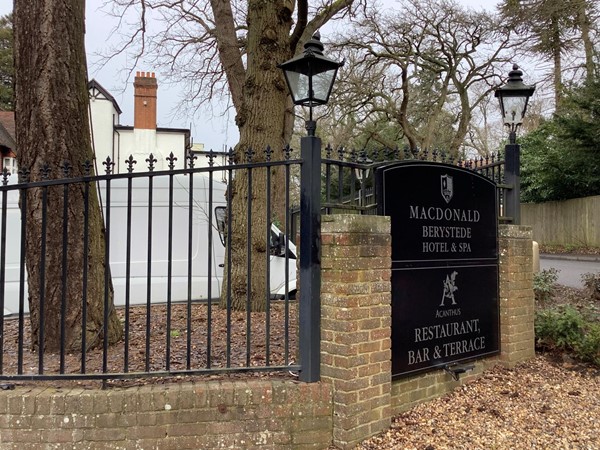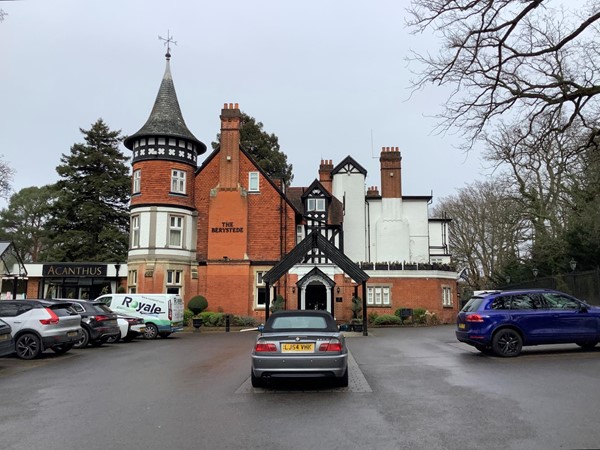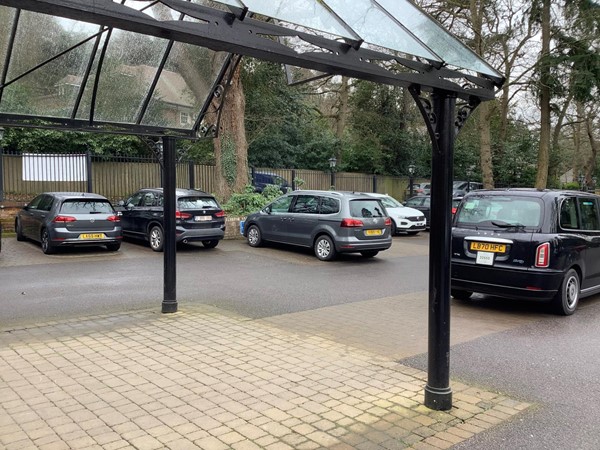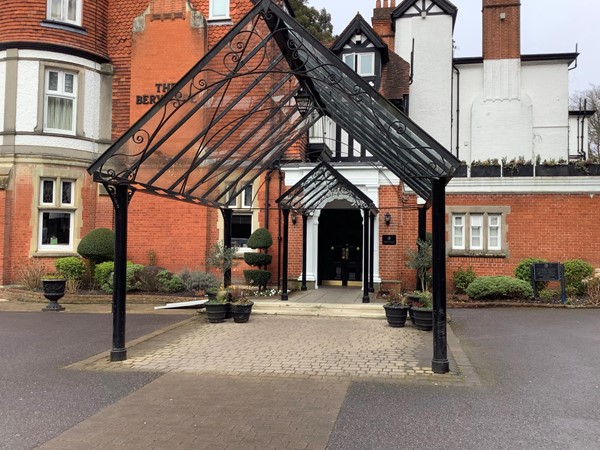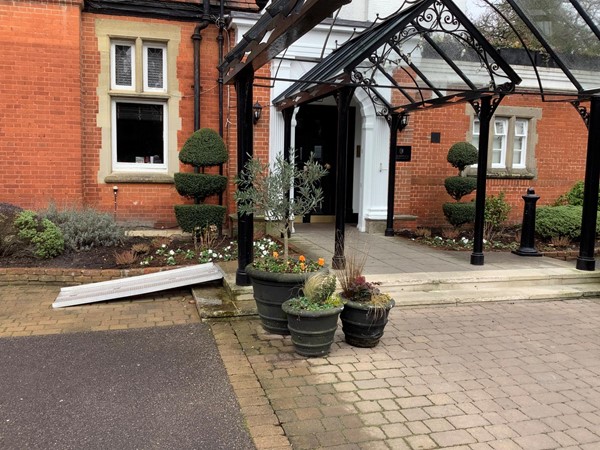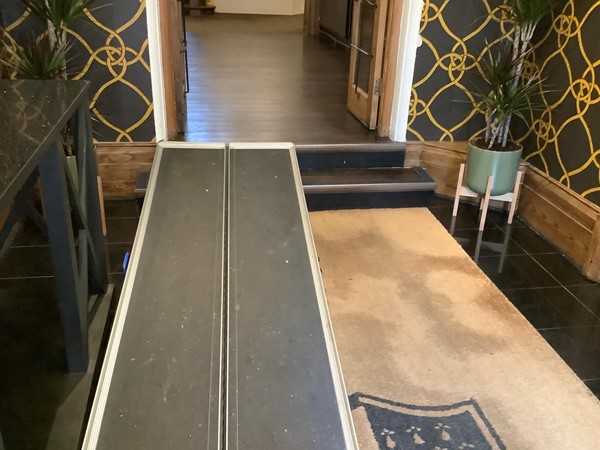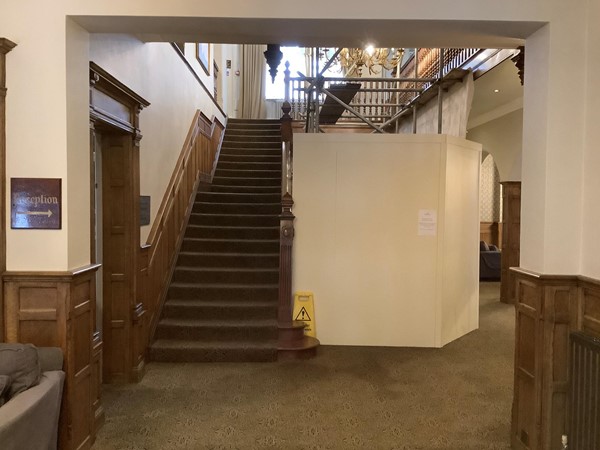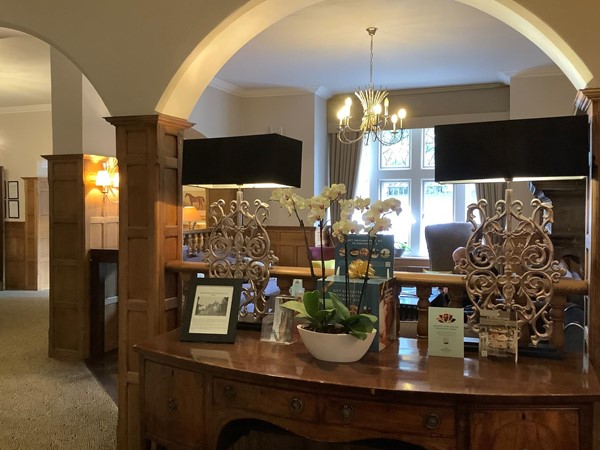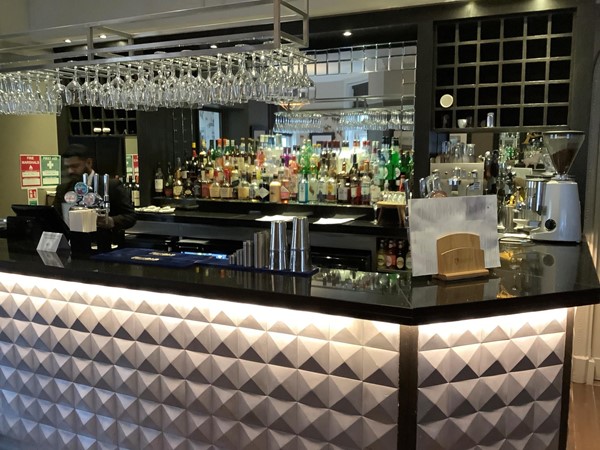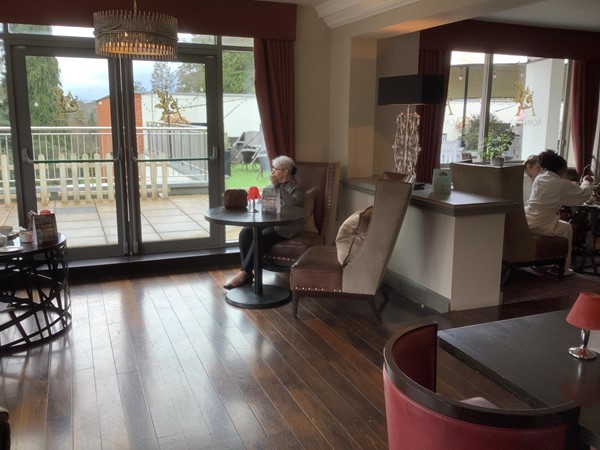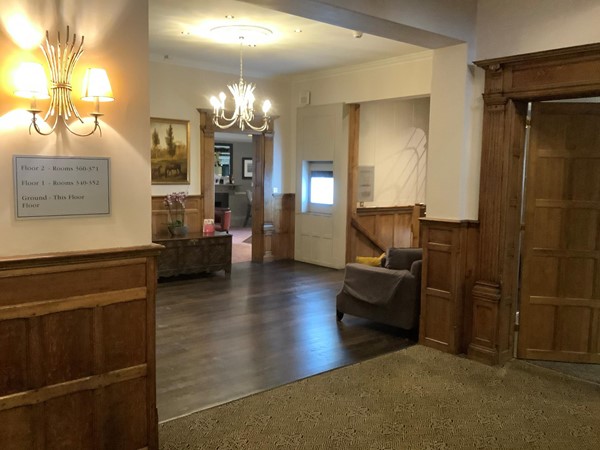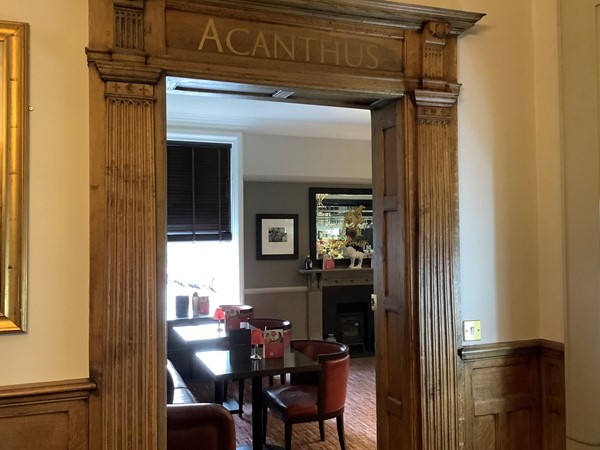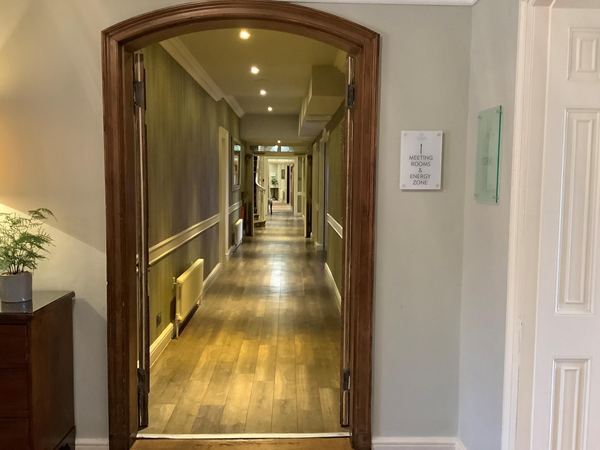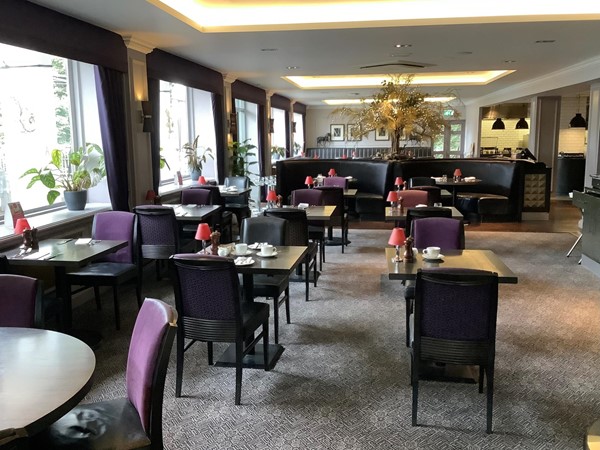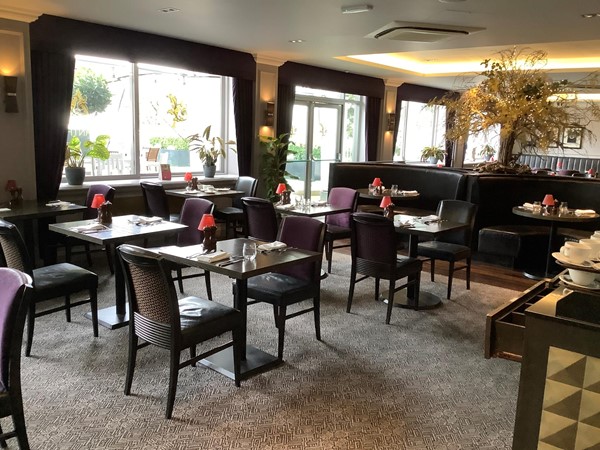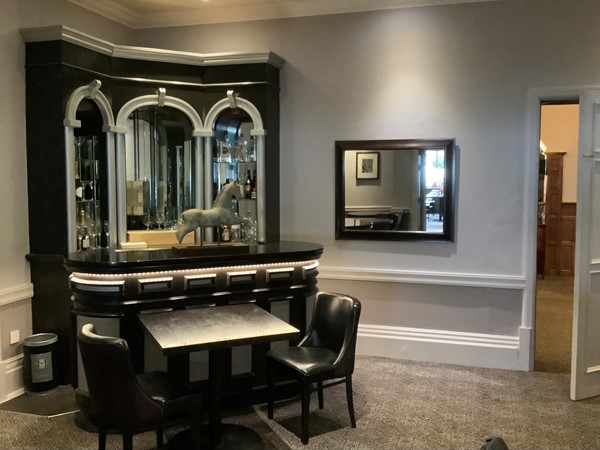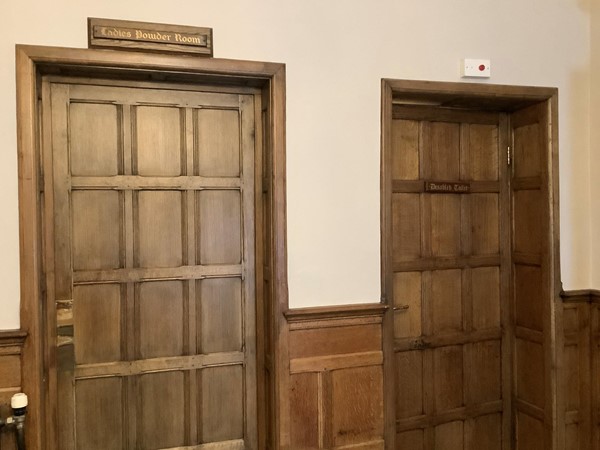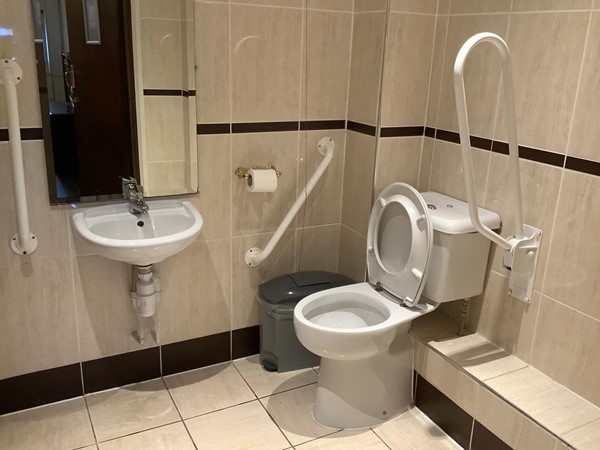 We've had 2 reviews for Macdonald Berystede Hotel