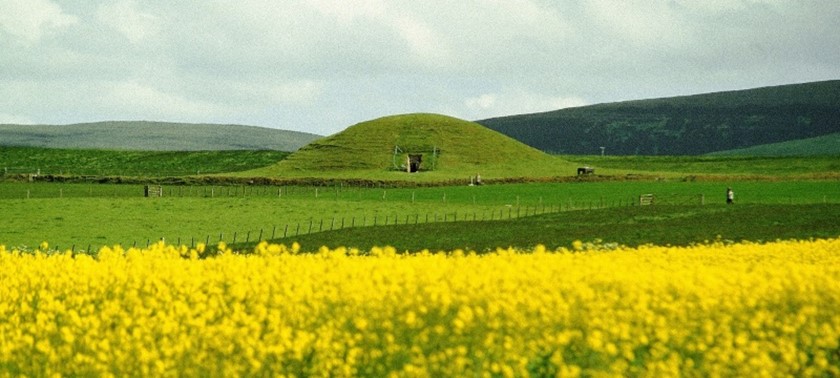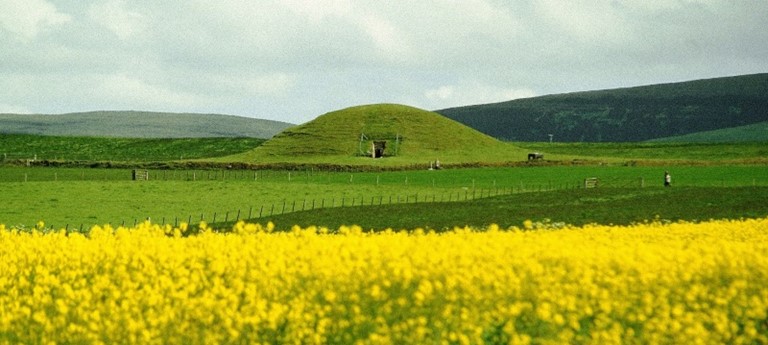 Venue Description
Enter one of the finest Neolithic buildings in north-west Europe, a masterpiece of ancient engineering. This chambered tomb, which sits on a platform encircled by a ditch and bank, is a monument to the skill and beliefs of Orkney's people some 5,000 years ago. If you visit in midwinter, and the skies are clear, you can witness the central chamber illuminated by a shaft of light from the setting sun. Maeshowe's unique story continued when it was broken into about 1,000 years ago by Norsemen. They left their mark in the astonishing runic graffiti, alongside the stunning 'Maeshowe Lion' carving. Please note that access to Maeshowe is now only by guided tour from Skara Brae.
Accessibility
Visitor centre Due to safety concerns the Tormiston Mill visitor centre will be temporarily closed until further notice. Parking Tormiston Mill visitor centre and car park is closed to the public until further notice. Visitors can park at Skara Brae, next to the visitor centre, which has accessible bays and is level tarmac. Approach to site The site is across a busy main road from the coach stop. The route to Maeshowe goes through two metal latch gates and then 400m along a path (gravel, stone and uneven grass) to another metal gate. The route carries on down a slight incline. The final approach to the entrance gate is up a grassy slope (1:5 gradient) over a set of stone ridges. Monument Maeshowe has a small threshold and an entrance that is low (1.19m) and narrow (0.7m). The entrance passage is 10m long, with flagstone floor. The main chamber has a gravel surface. The walls are protected by a metal barrier and lighting is provided by mains electricity and torches. An Historic Scotland Steward guides all tours. Wheelchair access is not permitted inside Maeshowe. Surroundings Maeshowe is in the Heart of Neolithic Orkney and is surrounded by unspoilt farmland. It commands magnificent views over the lochs of Harray and Stenness. The Standing Stones of Stenness, Ring of Brodgar and the Barnhouse stone are but a few of the monuments visible from the site. Being in a rural setting the site boasts a wealth of wildlife, flora, fauna and domesticated cattle and sheep.
Access Statement
Access Statement Link: http://wwwhistoricenvironment.scot/access
Toilets
There is an accessible toilet at Skara Brae
Staff
Information about the staff has not been added for this venue.
COVID Precautions
Information about COVID precautions has not been added for this venue.
The venue says it has...
Audio Described
Audio Format
Carer Discount
Disabled Access
Induction Loop
Disabled Parking
Access Statement
Online Booking
Accessible
Toilet