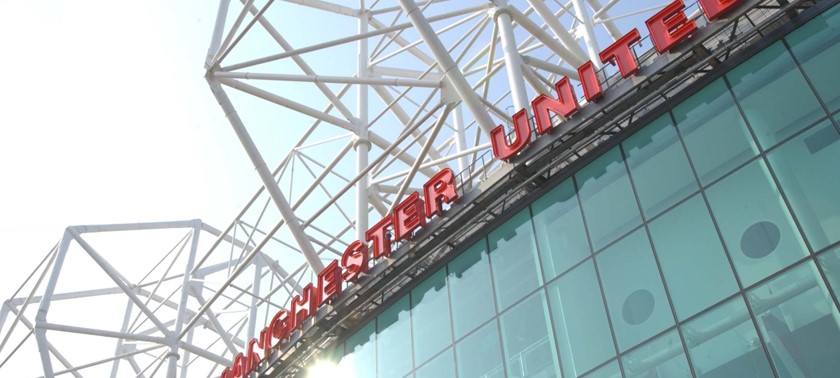 Manchester United Museum & Tour Centre
Sir Matt Busby Way, Stretford, M16 0RA, United Kingdom
|
0161 868 8000
|
Website
Venue Description
THE GREATEST FOOTBALL STORY EVER TOLD The story of Manchester United is unlike any other club in the world. Beginning more than a century ago, it combines eras of total English and European domination with some of the greatest adversity faced by any football club Only at the Manchester United Museum & Tour can you experience the story in all its glory, and immerse yourself in a legend still being made. Only at the Manchester United Museum & Tour Centre can you see the stadium through the eyes of Manchester United greats themselves on the Old Trafford tour. Or get even closer to the world of Manchester United and share 130 years of football in the award-winning Museum. Whether you're a Manchester United fan or not, a visit to the Museum & Tour Centre is a day to remember! To experience the legend that is Manchester United, call 0161 868 8000 (option 3) or email toursenquiry@manutd.co.uk. More details
Accessibility
Access in the Museum is by lifts. All doors are wide enough for wheelchair users. The Stadium Tour is accessible for wheelchair users at low level and takes in all the main highlights.
Awards List
Manchester United is accredited with VAQAS (Visit England) and the 1st Football Club to be awarded the GBTS Gold Award. The Museum and Tour Centre has also won the Manchester Large Visitor Attraction on 2 occasions in 2004 and 2013 and the North West Large Visitor Attraction in 2005.
Toilets
Disabled and Baby Changing toilets are provided on Level 2 and 3 of the Museum
Staff
All our staff are trained in Disability awareness.
Assistance dog facilities
Assistance dog exercise facilities
None
Other assistance dog facilities
None
The venue says it has...
Audio Described
Carer Discount
Disabled Access
Induction Loop
Disabled Parking
Accessible
Toilet