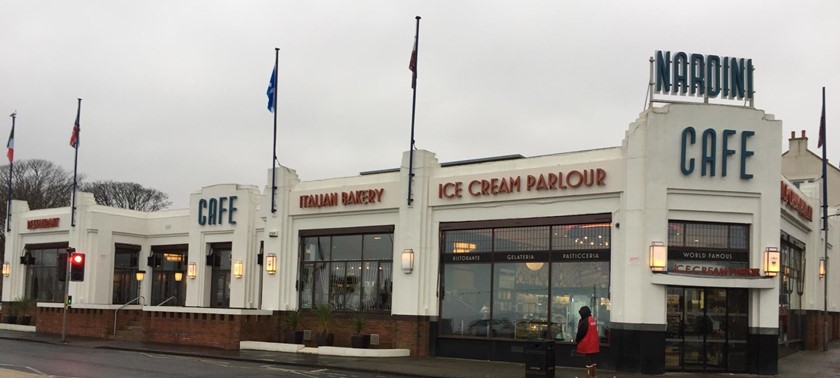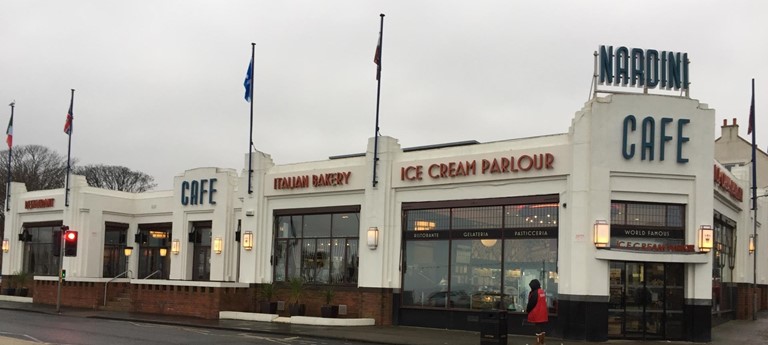 Perfect for a Sunday (or any day!) Lunch...
3 likes
Visit date:
Overview
Amazing art deco building right on the seafront at Largs. Serves AMAZING ice creams and many more delicious things... Staff professional and friendly. Felt like 'time gone by' with a live piano player...
Transport & Parking
Nardini has its own car parking. Some of the spaces are a little tight and there weren't a lot of spaces when we were there but there is a much larger car park opposite on the other side of the road.
Access
The main entrance brings you in via the take away ice cream counter. This then has stairs to the main restaurant. However round the side of the building there is a ramp to another door which has a bell on it to summon assistance. Inside the restaurant the layout is flexible and chairs can be moved around to suit your requirements.
Toilets
Decent sized accessible loo with sliding door - clean and tidy. Star knocked off for a short red emergency cord which did not reach anywhere near the floor.
Staff
Very friendly - seemed to genuinely enjoy serving customers. All looked smart and had branded uniforms also adding to 'time gone by' feel!
Anything else you wish to tell us?
Biggest recommendation? Definitely save room for ice cream!!!
Photos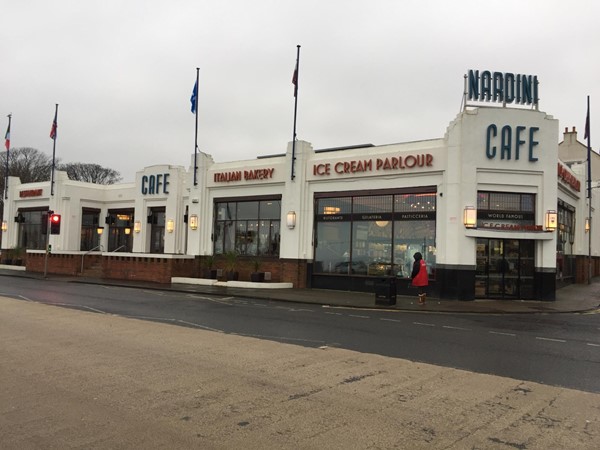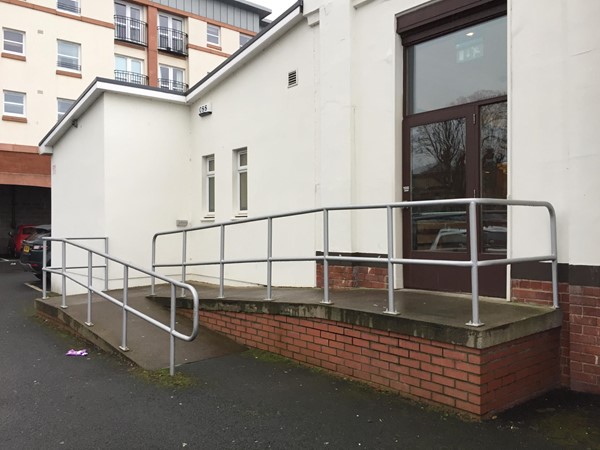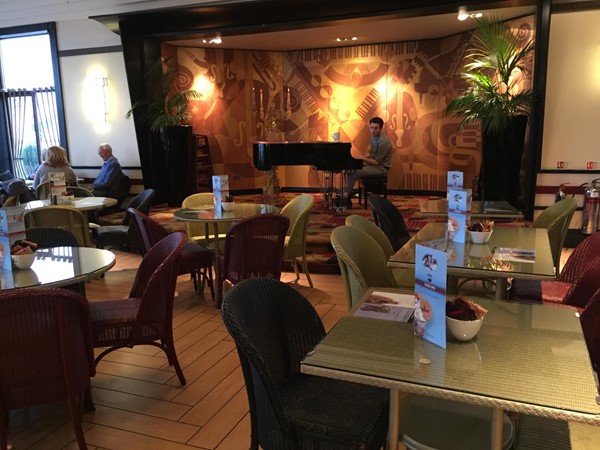 We've had 1 review for Nardini's