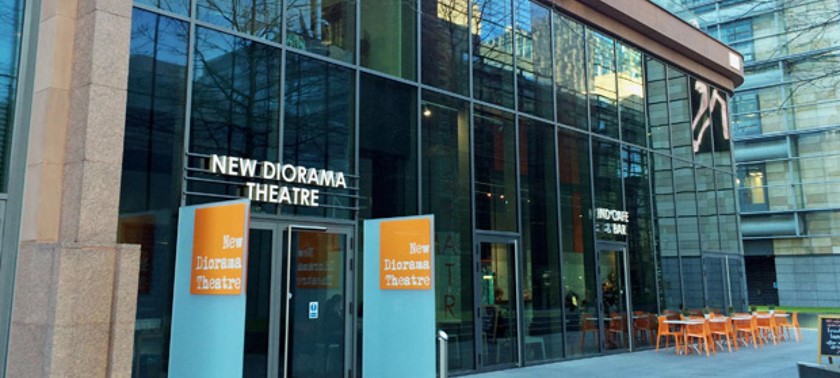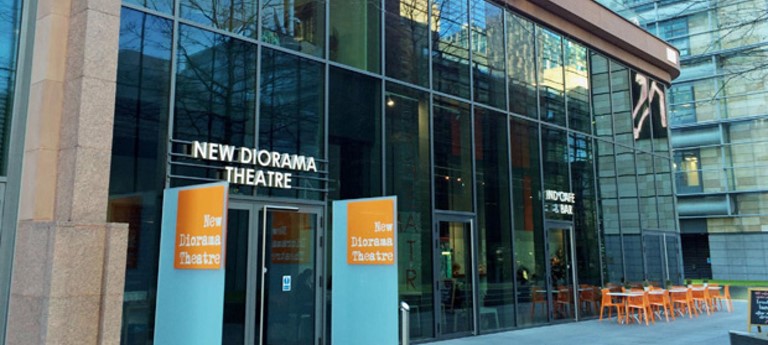 Step free, very affordable, fringe theatre near Euston - small in size, big in welcome - with exciting productions and lovely cafe
1 like
Visit date:
This review is especially helpful for those who have or use the following: Walking Aid
Overview
80 seat theatre with café/ bar area. They have a diverse programme covering drama, comedy, thrillers and occasionally musicals. Please be aware that this is an off West End or fringe theatre, this means its a lovely intimate space which hosts exciting productions with small casts and the set and costumes are creative and innovated but don't think it big, glossy theatre productions. This means that you can see diverse and original theatre from small and often new theatre companies. Most of its productions have a short run of 2 - 4 weeks and some are on for 1 or 2 nights only, so along with its small space this means productions often sell out quickly.
Transport & Parking
The theatre is located in the middle of Regent's Place, where Triton Square is, a small area on the north side of Euston Road, which has modern office blocks and some cafes. It can appear a little tricky to find the first time but it's on Triton Street, on a pedestrianised street running parallel to Euston Road. It's very close to the big crossroads of Euston Road, Tottenham Court Road and Hampstead Road where University College Hospital is. The theatre's sign is in orange, which makes it quite distinctive and easier to stop. The theatre is near to Euston Station. There are several tube stations within a 5 minute walk. The nearest are Warren Street, Great Portland Street and Euston which are not step free, Euston Square which is step free west bound only, and a little further away is King's Cross which is step free and it's easy to get a bus from King's Cross to the theatre. There are several buses that stop very close by.
Access
The theatre has a step free entrance with wide doors, which have a push button panel to the right of the door. On entering there is a desk, on two different heights, where you collect your tickets. The tickets are recyclable, see photo, so you need to collect your tickets when you arrive and you had them in when you are admitted into the auditorium. The entire theatre is on the ground floor. There is a café/ bar selling food and drink with a counter at standing height and free standing tables and chairs, with both indoor and outdoor seating. The café is part of the main theatre and can be accessed from the theatre entrance but it also had it's own door from the street. Entrance to the auditorium is first come, first served. Prior to the doors opening a queue forms. Although there was a sofa along part of the standing area, this was too low and soft for me to transfer from so I didn't use it. Inside the auditorium the first row of seats are step free and can be removed to accommodate wheelchair users. There are about 10 seats in this row. The rest of the seating is in a tiered terrace, which is accessible by stairs only, There is a handrail on one side, which didn't show up in my photo. I spoke to Jack Heaton, the member of staff who was collecting the tickets on the door about access as I didn't find queuing very disabled friendly. I had a very positive response from him, see staff section. The website says that there is no hearing loop., but audio described performances are listed on their website.
Toilets
Step free accessible toilet with grab rail and emergency cord, which reached to the ground. Toilets were spacious and clean and did not require a key to access.
Staff
On arrival I received a friendly welcome and was issued with my ticket. The bar staff was also welcoming and helpful. When I entered the auditorium I mentioned to Jack Heaton, who was collecting the tickets, about the accessibility. He came into the auditorium to speak to me about it and the conversation was also continued after the performance. Jack listened to my concerns about the difficulties in standing in a queue and asked what could be done to make it better for disabled customers. I suggested that either seats in the front row are reserved for us or that we are admitted into the auditorium first without needing to queue. Jack is planning to email me next week with their accessibility webpage and inviting me to comment on it, and is happy to update their website. I think the website will be updated with inviting disabled people to request for seats to be reserved for them. Couldn't be more happy with theatre's approach to wanting to make an accessible venue even more accessible for disabled visitors.
Anything else you wish to tell us?
Ticket prices are very cheap for London theatres, which makes this theatre affordable and accessible to all. My review is based on seeing The Incident Room, a play about the police trying to find the Yorkshire Ripper. The small group of actors were impressive, loved the scenery with it's filing cabinets (well I do work in an archives) and the play told the story of the stresses the individual police officers were under and in particular the women, and the survivor of Ripper attack, it was told with sensitivity, drama and appropriate humour. It also was designed to make you challenge the stereotypical views of women, such as to use of language of "innocent" victims vs prostitutes. Great piece of theatre in a very welcoming, accessible venue. Highly recommend.
Photos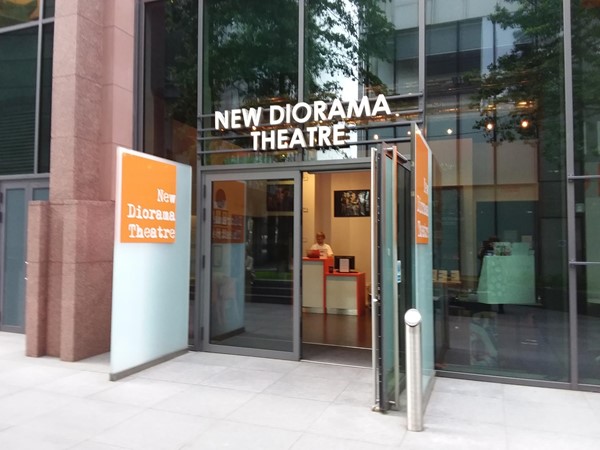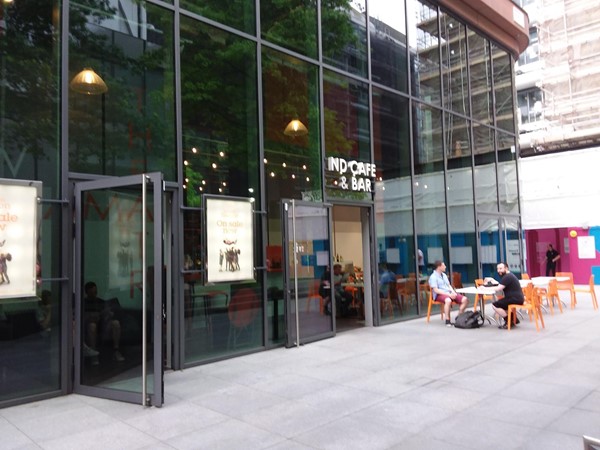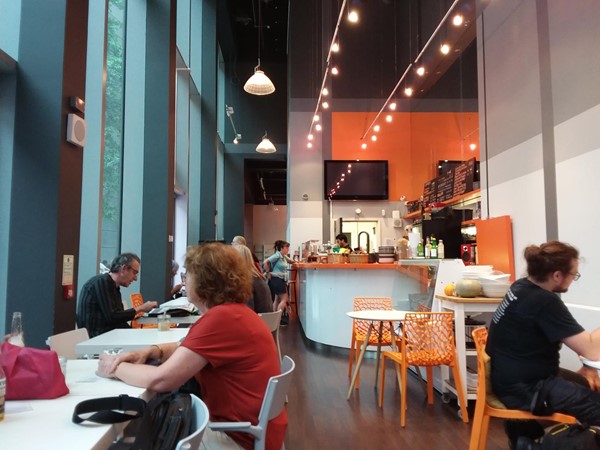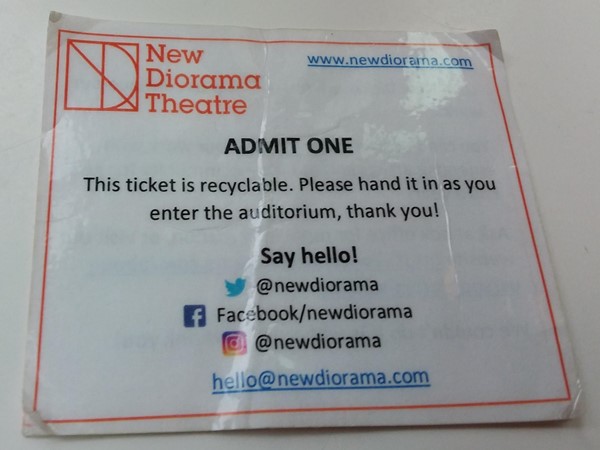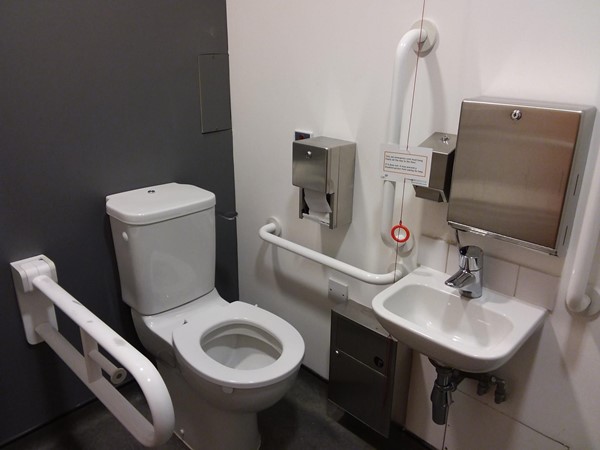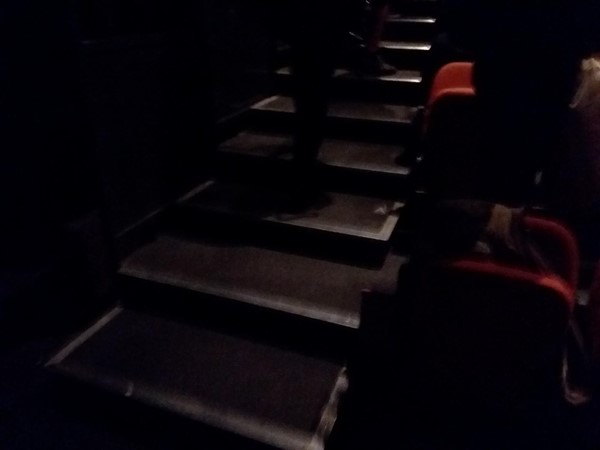 We've had 1 review for New Diorama Theatre