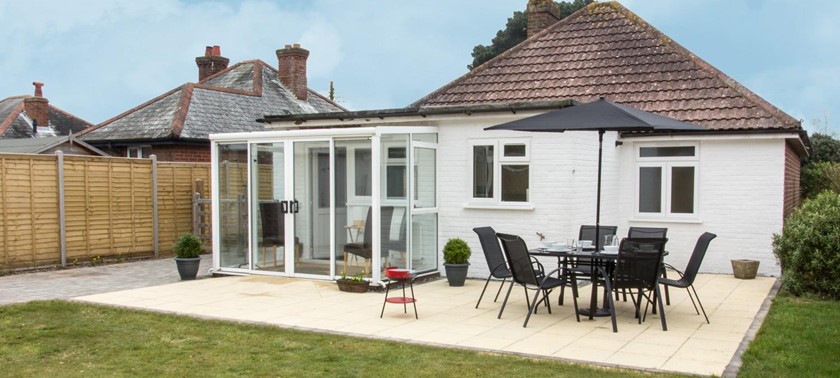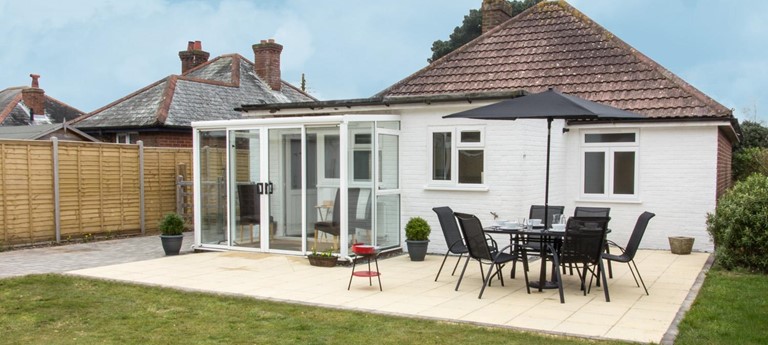 Our Bench Accessible Self Catering Cottages
Lodge Road, Lymington, SO41 8HH, United Kingdom
|
0775 1064167
|
Website
Venue Description
We are delighted to be the first place in the New Forest that is able to offer accessible self catering holidays, which the whole family can enjoy. Based on the outskirts of Lymington, just 2 miles from the New Forest National Park and the coast, we are an ideal base for exploring the area. Our Self Catering Cottages are purpose built, redecorated annually and are available throughout the year, whether you are after a short break, a weeks holiday, or a fortnight in the New Forest, we try and help. All three holiday cottages - Bench Cottage, Garden Bench and Little Bench benefit from ceiling hoists. Bench cottage has a second hoist in the wet room and a changing table, so are trully accessible to all.
Accessibility
We have three unique fully accessible holiday cottages available each with slightly different facilities: Bench Cottage, a two bedroom cottage. The master bedroom include a profiling bed and a ceiling hoist. The wet room has a second ceiling hoist (H Hoist) and changing table. Little Bench, a one bedroom cottage offering self catering for 2, with a ceiling hoist over the beds. Garden Bench, a two bedroom cottage with a profiling bed in themaster bedroom and a ceiling hoist, a private garden and the ability to take well behaved pets. All our cottages have a range of accessible equipment to make your holiday with us easier.
Accessibility Guide
Accessibility Guide Link: http://www.ourbench.co.uk
Awards List
"Best Accessible Accommodation Award" by Disabled Motoring UK "The recommended destination for guests with Mobility Difficulties" by the Mail on Sunday Member of New Forest Access for All "We're Good To Go" Visit England
Toilets
The fully accessible wet room is completely level, the controls on the shower are easily reached. The toilet has drop down hand rails either side and space for lateral transfer. The wash hand basin is on a gas cylinder which means it can be raised or lowered into a comfortable position for washing.
Staff
The owners of Our Bench have/are familiar with a variety of disabilities and are happy to discuss your individual requirements and they have access to a range of additional services such as carer, equipment hire etc - should you need additional facilities.
COVID Precautions
Last updated:
We are looking forward to welcoming guests to our holiday cottages and have implemented a variety of new information - we were already cleaning our property through out between guests, we have now published our risk assessment and cleaning check list on line. We have introduced reminders for social distancing and hand gel stations at all key contact points outside the cottage for you to use. We have undertaked toe COvid-19 secure steps - completed the Visit England "We're good to go" and the "AA COVID Confident" awards. We have created detailed information on our web site about what to expect when you arrive - and we will continue to update this - we have a 14 day holiday to wheelchair friendly places locally and continue to update this with advance booking information for attractions and pubs as required... so you can plan a week's holiday with ease. We are fully aware that our guests may feel more vunerable than others, and we would like to reassure them we understand - by booking direct you can take with us directly - we can accommodate special requests - as do understand ... my mum and a close friend are both in the sheilding group - we are limiting risks, to keep you safe, to keep us safe and to keep the people we care about safe. Most imporantly we are happy to talk with you about any concerns.
http://www.ourbench.co.uk/Blog/Covid19.html
Assistance dog facilities
Assistance dog exercise facilities
Garden Bench has an enclosed garden and is the cottage that we let to guest who would like to bring a dog.
Other assistance dog facilities
A water bowl, poop scoop equipment and a small towel is provided for dogs.
The venue says it has...
Accessible Format
Dedicated Seating
Disabled Access
Disabled Parking
Overnight Accommodation
Access Statement
Hospital Bed
Online Booking
Accessible
Toilet
Hoist
Wet
Room
Covid Precautions