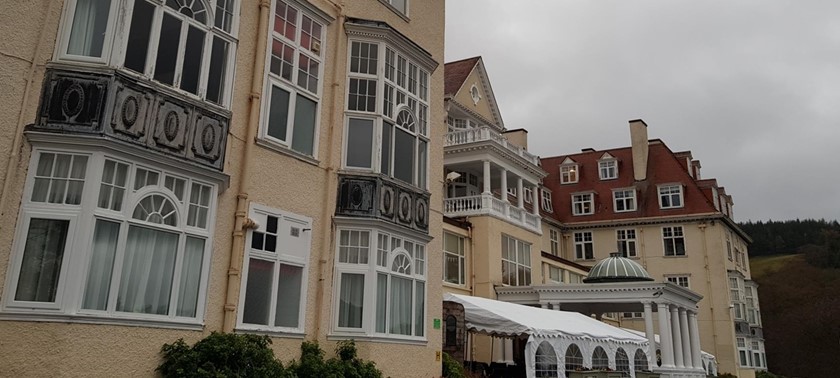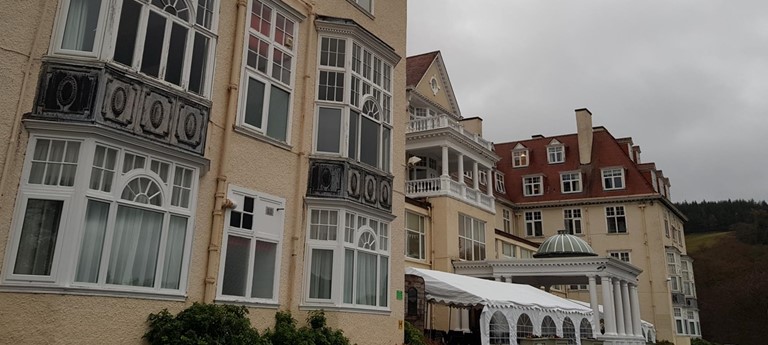 Peebles Hydro Hotel
Innerleithen Road, Peebles, EH45 8LX, United Kingdom
|
01721 720602
|
Website
A super venue for exploring the surrounding area
The majority of the staff, especially Colin in the Restaurant, A summary of our stay as follows: Reception areas and outside of hotel: All areas were kept clean and tidy and bins emptied regul...
Relaxed atmosphere - good accessibility now
3 likes
We visited during the Covid restrictions (Tier 2). We were happy with our accessible room which had a lovely view. With a mostly empty hotel, it seemed strange that the other room we needed was n...
Peebles Hydro
2 likes
Having read mixed reviews prior to our visit to Peebles Hydro, we were slightly concerned as to what to expect. When I made the reservation at the end of January, I stipulated that I needed an...
Change of Owner - Lack of Disablity Awareness
So change of ownership in 2015. Peebles Hydro new management has no disability awareness. The new Disabled parking space are away from the entrance on the wrong side of the drive way backing on...
Considerate and helpful Staff, swimming pool with wheelchair access
1 like
For myself with limited mobility and poor balance, I found this place ideal, wide open spaces, so nobody bumped into me, swimming pool/leisure centre had direct and level access from the main hotel...
We've had 5 reviews for Peebles Hydro Hotel