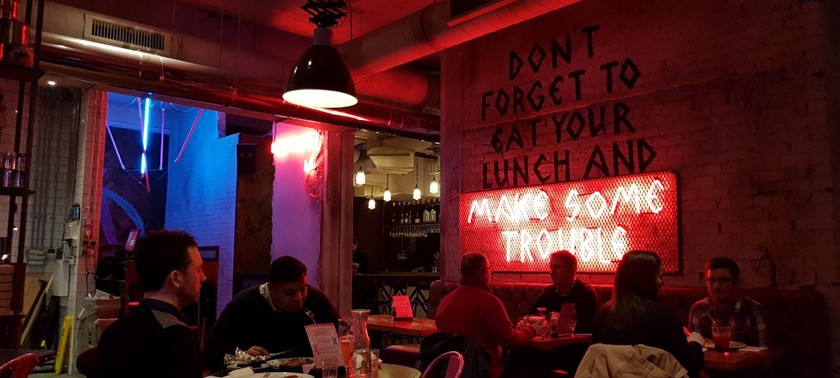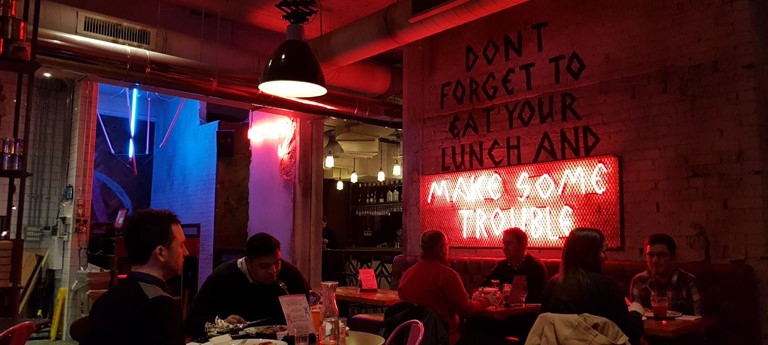 Awesome pizza and wheelchair accessible
This was my second time at this awesome pizza place. Wheelchair accessible via a portable ramp, accessible loo, friendly staff and of course, AMAZING PIZZA!
Great pizza place, pity about the step.
1 like
We were in Glasgow and tried to get into Bread Meats Bread but it was full and we were in a bit of a hurry so we took a chance on this and we were pleasantly surprised.
We've had 2 reviews for Pizza Punks