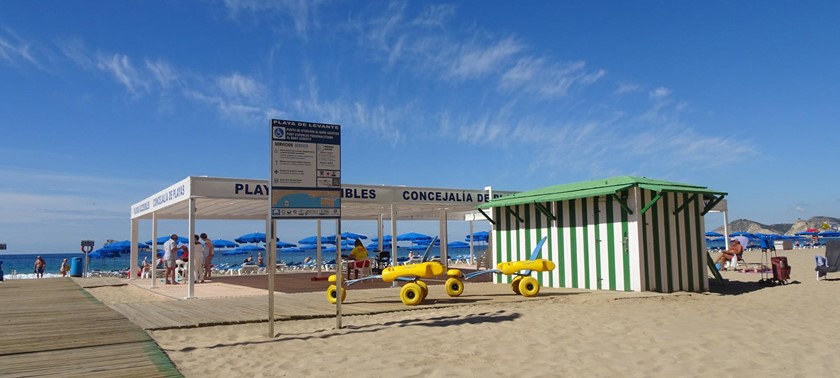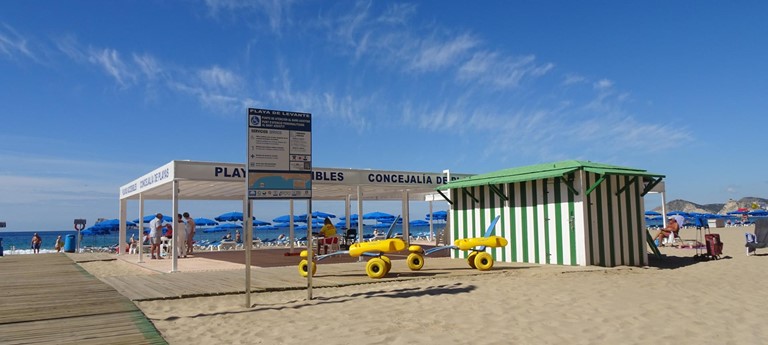 Playa de Levante
Avenue Madrid, Benidorm, 03503, Spain
Accessible Beach
The accessible area is situated on Levante Beach. Ramp down to wooden walkway. Wooden area. Part of it is shaded. Staff are very helpful and can get you into the sea if you want. Changing area...
accessible sea and sand
I observed the accessible beach area at Benidorm. Established by the council this was clearly marked and seemed well used. The large covered area included a changing area hut and accessible toile...
We've had 2 reviews for Playa de Levante