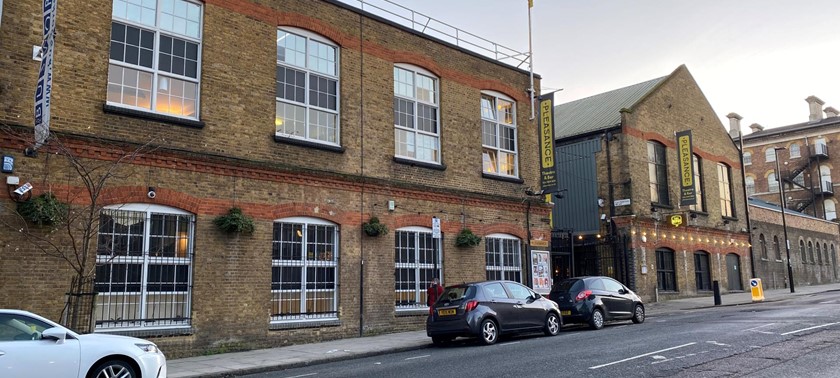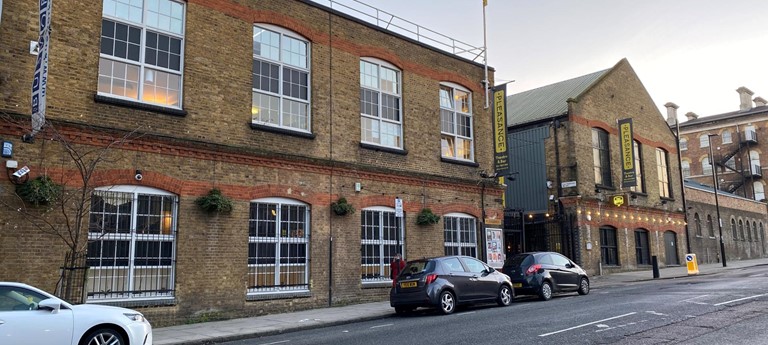 Venue Description
Pleasance Islington has been one of the most exciting Off-West-End theatres in London since it opened its doors in 1995, providing a launch pad for some of the most memorable productions and renowned practitioners of the past decade and staying true to its mission of providing a platform for the talent of the future. Across three-spaces, the theatre welcomes artists at all stages of their careers, with a commitment to new work that pushes boundaries. Pleasance Islington plays host to some of the biggest names in comedy and the likes of Michael McIntyre, Russell Brand, Micky Flanagan, Mark Watson, Adam Hills and Mark Thomas have all regularly complimented our comedy programme.
Accessibility
We have three spaces, of which only one is not wheelchair accessible (StageSpace) We offer lift access to the Foyer, Bar, Box Office, Toilets and Main House theatre. Please ring the bell and wait for a member of staff to assist you. We provide ramp access to the Downstairs theatre via a cobbled courtyard. Please ring the bell and wait for a member of staff to assist you. StageSpace is not accessible to wheelchair users. We have Accessible & Gender Neutral Toilets. We have a lowered counter at Box Office. There are hearing loop systems in all performance spaces (temporary) and at the Box Office (permanent). Guide or Assistance Dogs are welcome - please let us know in advance if you need us to look after your dog during the show. Our bar serves snacks, but there is a pub downstairs that serves hot food: The Depot.
Accessibility Guide
Accessibility Guide Link: https://www.pleasance.co.uk/sites/default/files/London%20Access%20Guide%202021%20%282%29.pdf
Access Statement
Access Statement Link: https://www.pleasance.co.uk/sites/default/files/PTT%20Access%20Charter_0.pdf
Accessible Performances
Accessible performances depend on visiting company provision.
Toilets
We have an accessible toilet to the left of the bar. This is accessible via lift from street level. We also have gender neutral toilets - one with cubicles and one with cubicles and urinals. The pub downstairs (The Depot) has toilets on street level.
Staff
The Venue Staff receive basic disability training each year, however we do not currently have a visual interpreter full time at the venue.
COVID Precautions
Last updated:
Masks are encouraged whilst moving around the venue. Hand sanitiser is available. In the Main House, seats are in groups and bar service is available to your seat via the Butlr App.
https://www.pleasance.co.uk/londonfaq
Assistance dog facilities
Assistance dog exercise facilities
There is a park within 5 minutes' walk - Caledonian Park
Other assistance dog facilities
We can offer water for dogs. If you would like to leave your assistance dog with staff during the performance please request this in advance by emailing access@pleasance.co.uk
The venue says it has...
Accessible Format
Carer Discount
Dedicated Seating
Disabled Access
Easy Read
IR Induction Loop
Induction Loop
Large Print
Disabled Parking
Access Statement
Accessible
Toilet
Covid Precautions