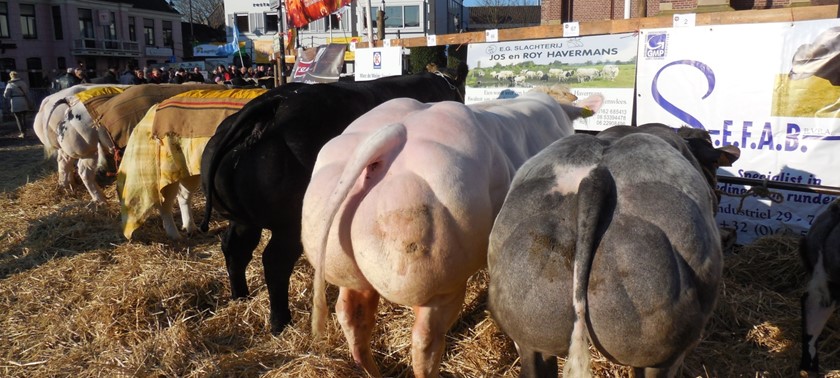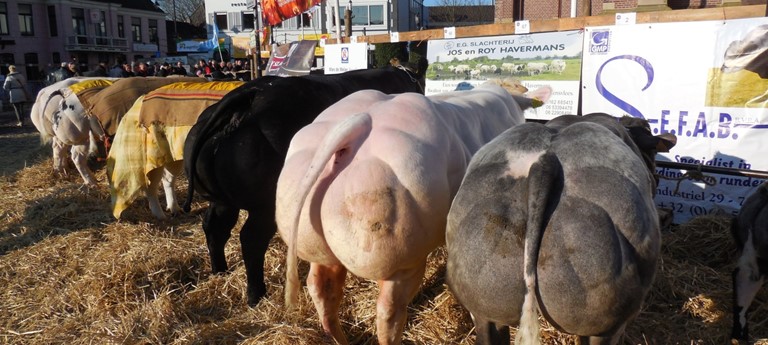 Paasvee Festival at Paasvee Tentoonstelling Schagen Markt
Paasvee Tentoonstelling Schagen Markt, Schagen, 1741 AA, Netherlands
|
0224- 54 13 17
|
Website
Paasvee- Cattle, Farm Animals, and much more!
1 like
Visit date:
Overview
Every year in the city of Schagen, ten days before Easter, a special Easter Cattle Exhibition is held. The cattle displayed at this event are a special beef cow, known for their big derrieres. The event began in 1893, and the goal was to enhance cooperation between farmers, showcase new farming technology, increase profits of farmers, and to educate the local population about the cattle industry. The cows are pampered and cleaned in the morning, awards are given, and then the cows are auctioned off. Originally, the Netherlands held these events throughout the country. Today, the Paasvee in Schagen is one of only two remaining. Not only are cattle displayed at this event, there are other small farm animals on display, tractor exhibits, and a large market. This is a fun event, but for Full accessibility, it is vital that you arrive between 8:30 and 9:00 in the morning. After 12:00, it is really crowded and accessible travel is difficult.
Transport & Parking
If you go, it is important that you arrive early in the day. Around noon, there are around fifteen to twenty thousand people in attendance and accessibility is difficult. It is also important that you plan your transportation arrangements in advanced. Call in advance to know which ones trains accessible. The company Accessible Travel Netherlands can assist with Travel arrangements. Accessible parking is available outside the city center. Because of the large crowds, bicycles and cars are not allowed in the city center on Paasvee. Accessible Taxis can be arranged in advance.
Access
The accessible access in Schagen is excellent, but on Paasvee, it can become really congested with visitors and difficult to maneuver, so be sure to arrive early.
Toilets
Accessible toilets are located at the Mikado Shopping Center, the Slothotel Igesz, and the the Bibliotheek . The ones located at the Mikado Shopping Center is the least congested.
Staff
Paasvee is organized by an all volunteer staff. Most people speak English and are willing to help you out.
Anything else you wish to tell us?
.Schagen has one hotel that is somewhat accessible for those with smaller wheelchairs. More accessible hotels are located in nearby cities. Some businesses accept pin cards for payment, but it is easiest to pay in cash. Multiple ATM machines are located on Nieuwstraat. Because of the large crowds, bicycles and cars are not allowed in the city center on Paasvee. For more information regarding transportation, hotels and other services, please contact Accessible Travel Netherlands. On Paasvee, it is forbidden for business to sell alcohol before noon and visitors are not allowed to bring their own to the event. To buy drinks and other food, most businesses require special tokens that can be purchased at various locations throughout the city center. The Slothotel Igesz has a lower, more accessible counter to purchase these tokens.
Photos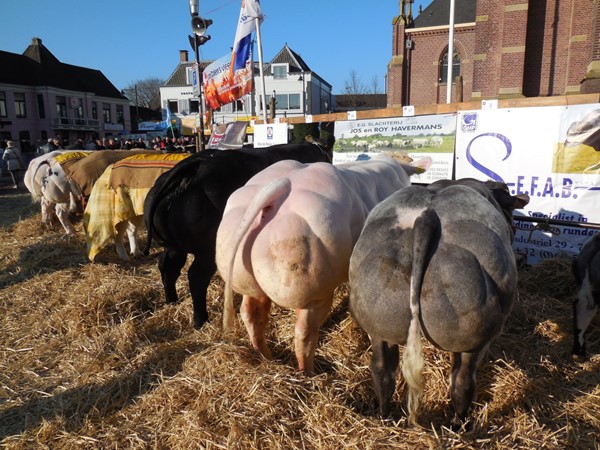 We've had 1 review for Paasvee Festival at Paasvee Tentoonstelling Schagen Markt