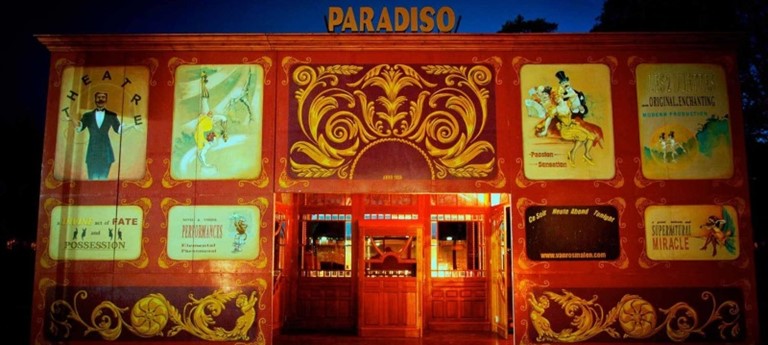 Great show, access good, but could be ac little more inclusive
1 like
Visit date:
Overview
I've been a fan of Ibibio Sound Machine for a few years now and fancied seeing them in a smaller venue with a great atmosphere - and that's what we got.
Transport & Parking
We got public transport and there is plenty of buses directly outside the venue on Princes Street.
Access
Their is a very steep sloop whilst going down from the front gate down to the venue area, with my balance i felt a bit uncomfortable. The show was running late and there was a rather long queue when you wait for about 30mins and it was a bit dizzily, would had been nice if everyone was allowed in when the gates opened. The Spiegeltent itself is really nice, the change of levels down the main standing space is well set out with a white edge, but i can't stop thinking that shallow ramp would be better. During the performance people like to stand on the step around the tent to get a better view, which means its harder to get out if you need to go to the bar or the toilet. Designated clear ways would be helpful. Booths surround the tent so you can get a seat, but they are not the most of comfortable of places or the best place to get a view. There was some seating around the edge which we gratefully used until the band started, you couldn't see anything without standing up. Ramp provided at front entrance, not side entrance. Bar inside was more accessible than the one outside.
Toilets
One disabled toilet provided with a gentle ramp up.
Staff
Friendly but got the impression things were still a bit new for them.
Anything else you wish to tell us?
Band were great....
Photos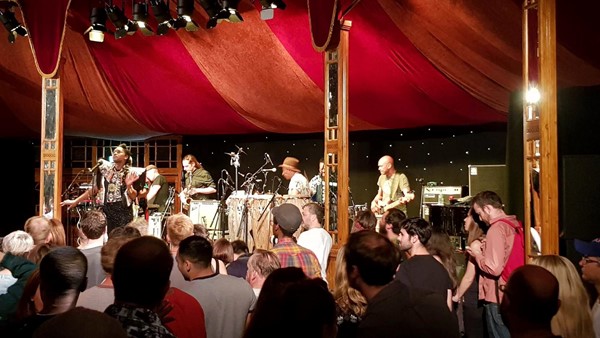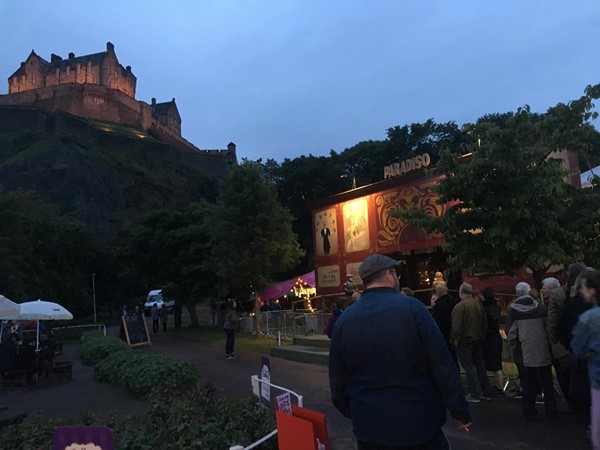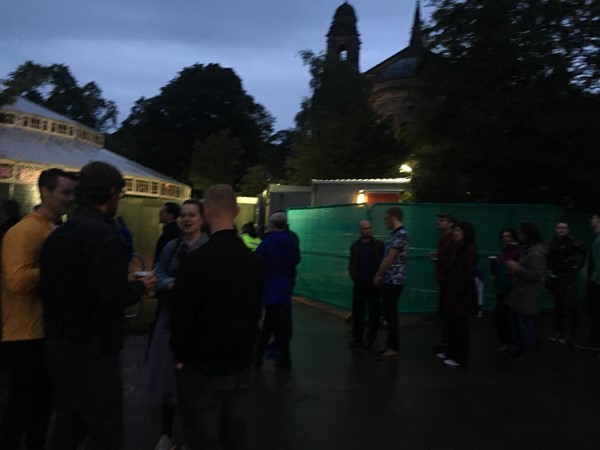 We've had 1 review for Edinburgh Jazz & Blues Festival at West Princes Street Gardens Spiegeltent