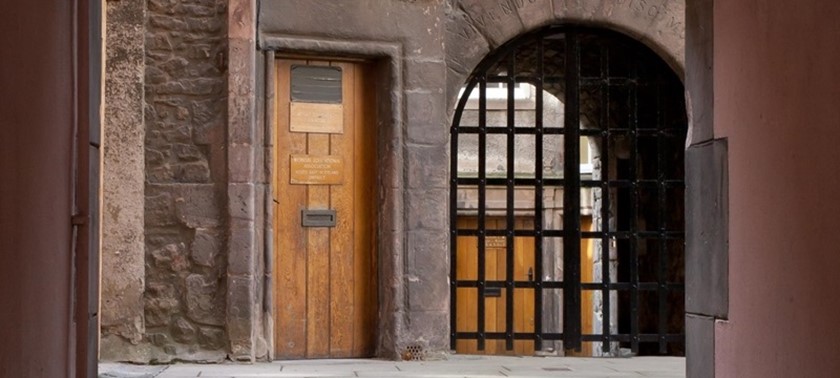 Venue Description
Riddle's Court is a unique C16th merchant house which has been beautiful restored with good disabled access in the heart of Edinburgh's old town on the Royal Mile. It offers guided tours and walks focussing on the history of the building and its most famous occupant Patrick Geddes, we also offer regular historic talks and activities. To enquire about these do call us on 0131 510 8789. Scottish Historic Buildings Trust manage the building on behalf of Edinburgh Council and offers the building for - Meetings and conferences -Weddings -Family Gatherings - Events and shows - photoshoots / product launches and arts fairs Please do contact us to learn more or go to our Facebook page https://www.facebook.com/RiddlesCourt or Riddlescourt.org.uk The building offers unique rooms including the famed Geddes room with its historic interpretative ceiling, the Library Room, once the site of an early workers lending library, the Seton Room from where Alexander Seton , the Lord Chancellor of Scotland shaped the country's finances early 1600's, and the McMorran Room- named after the person who originally arranged for the construction of the building, and was famously murdered, by a schoolboy from the old Royal High School.
Accessibility
Entrance to Riddles court is from the pavement on the lawmmarket. Visitors then can proceed along a smooth tiled pathway through two large archways to the inner courtyard, where are main entrance has a slightly lipped but wide entrance. From there visitors can gain access to the large library and" the most remarkable disabled access toilet in the UK" John Glen August 2017. This is based on it being part of a very historic recently discovered old kitchen & bakery. To access the first floor we have a specially commissioned fully accessible lift. This lift can also provide disabled visitors with access to Scotts Café on the lower floor.
Awards List
We have had the privilege of HRH Prince of Wales officially opening the Building following the restoration on Sept 8th. We are applying to various prestigious Architectural Heritage Awards following completion of the building in 2017. Since opening we have filled several books of customer comment 97% favourable!
Toilets
Information about the toilets has not been added for this venue.
Staff
No other service.
COVID Precautions
Information about COVID precautions has not been added for this venue.
Assistance dog facilities
Assistance dog exercise facilities
Down in the Grassmarket - cobbled
Other assistance dog facilities
We can provide watering bowls with due notice.
Accessible
Toilet