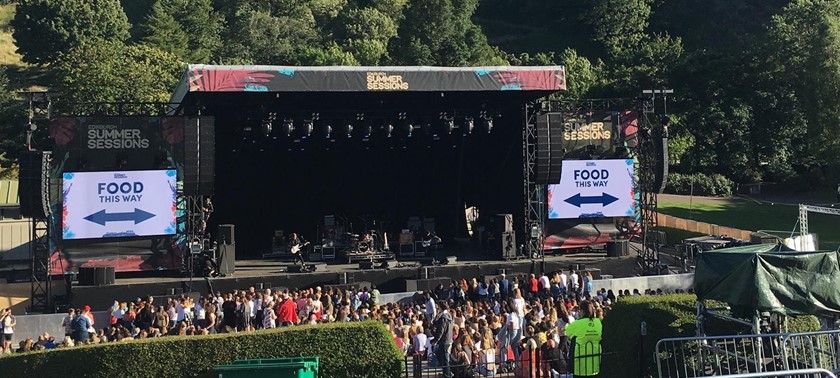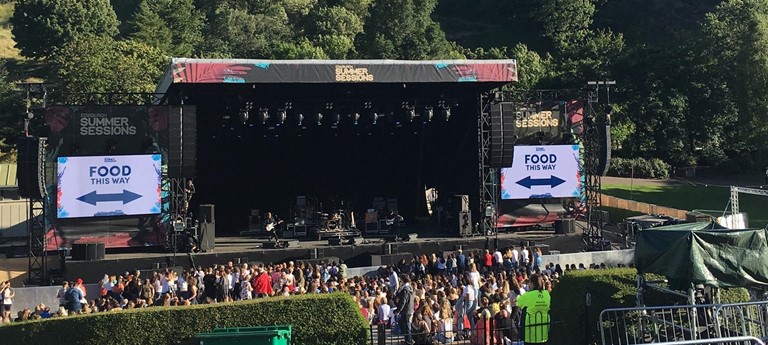 The Hills Are Alive
1 like
Visit date:
This review is especially helpful for those who have or use the following: Walking Aid
Overview
I attended the Tom Jones concert in Princess Street Gardens with my friend who is on crutches as she has a back condition and is registered as disabled. We were told that we had to enter by King's Stable Road-which was easy enough then told that the raised viewing point for people with disabilities was passed the new fountain then follow the people who were telling us were to go, we then had to walk up a big hill which took us level with Princess Street, once we managed to get my friend to walk up the hill we found the seating area (two rows on a barriered platform) we gave our names and sat down, on the tickets it said that their was waiter service, as no staff were around other than the ones taking the names,we had to then walk back down another hill so that my friend could see what food and drinks was available!! During the concert the people who has been taking the names and putting the wrist bands on at the entrance then came up onto the platform and were dancing and basically blocking everyone's view which was very annoying as once one person stood up to watch most people done the same-not much cope when you are in a wheelchair or have limited mobility. When the concert finish we got up to go and were told that we couldn't leave this area for at least 15 mins so that everyone else (well over a thousand people) could leave, I explained that my friends daughter would be waiting on us and was sternly told we were not getting passed the barrier!! When we were eventually herded out like cattle we could not get back down the hill to Kings Stable as there was still people trying to get out so we had to exit via The Mound. Total shambles both on the disabled access and the organising and customer service of the staff and stewards.
Transport & Parking
We got public transport so had no problems getting there, and my friends daughter picked us up although we had planned on leaving vie King's Stable Road but ended up walking to Walterloo Place to get her.
Access
No good having to venture up a massive hill, then no accesss to food and drinks and also the toilets were out of commission on one side.
Toilets
Ours was okay but the other one was taken away mis concert and that side was mostly wheelchair users so not sure what they done.
Staff
Security letting people onto Princess Street through a no go gate!! but not certain people, the staff who where handing out tickets and taking names seemed more interested in the food, drink and concert than assisting people.
Anything else you wish to tell us?
It hs put us off going to anything else held there, probably the worse venue we have been to.
We've had 2 reviews for Ross Bandstand