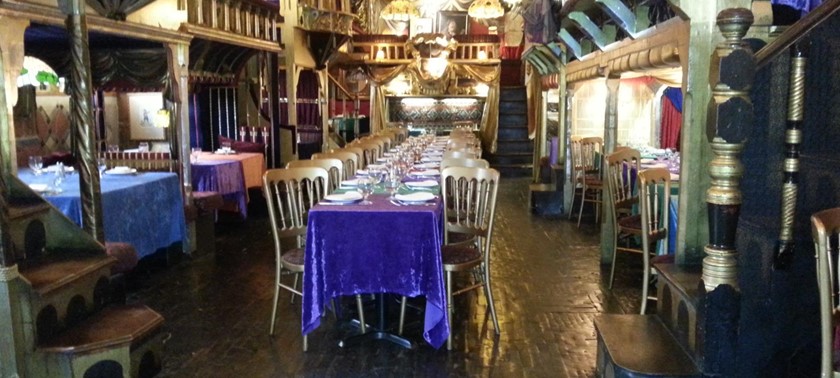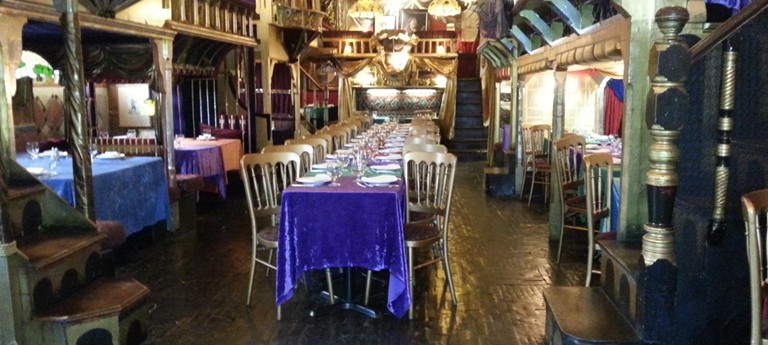 Sarastro Restaurant
126 Drury Lane, London, WC2B 5SU, United Kingdom
|
02078360101
|
Website
Venue Description
Sarastro restaurant, named after a character in Mozart's 'Magic Flute', first opened its doors in August 1996. Housed in what was once a public house on 19th Century gin soaked Drury Lane and latterly part of Peabody Housing, Sarastro quickly established itself as one of London's most unique and must see restaurants. Appropriately located in the heart of Theatreland, Sarastro is a rich tapestry of flamboyant artwork, gilt furniture and wall mounted opera boxes amongst which are numerous props and knick-knacks collected from nearby shows. This spectacular interior makes Sarastro not just a feast for the palate but for the eyes and ears as well with operatic and classic music filling the room. The relaxed yet highly charged atmosphere is a reflection of the ebullient founder Richard Niazi who was passionate about food, wine and opera although not necessarily in that order! Richard Niazi was a larger than life character and was known locally as the 'King of Covent Garden'. With over 50 highly successful years in the catering industry, Sarastro was only one of Richard's many achievements but it was his greatest and the one of which he was most proud. Richard passed away in 2008 and was remembered with a funeral that was the show he wanted after the show that he had lived: gypsy musicians played samba music in the street as his cortege was led down Drury Lane. Hundreds of people joined the procession which was escorted by Chelsea Pensioners and mounted police. This was the beginning of Richard's final journey which ended in Nicosia, Northern Cyprus, where he was laid to rest. The restaurant was handed down to Richard's daughter, Sibel, and her uncle, Murad, who is known by customers as Moses although certainly not for holy reasons. To this day Sarastro continues to offer a heady mix of fun, food and music. Referred to by many as 'The Show After The Show', Sarastro hosts its own special musical events on different days of the week*: - Sunday afternoons and evenings enjoy a fun String Quartet followed by live opera often with professional singers from international Opera Houses including the Royal Opera. - Thursday evenings bring live Swing & Motown, dine and dance with the one and only Colin Roy. - Start the weekend on Friday nights with Latin rhythms played by the exceptional Grace Rodson. - Grace Rodson returns on Saturday nights when you can enjoy pop classics from the 70's and 80's.
Accessibility
At street entrance there is a small ramp. We do have some seating up in the balconies so please make sure that you make the restaurant aware that you require seating on the ground floor.
Toilets
There is a groundfloor toilet but it is not with wheelchair access.
Staff
Information about the staff has not been added for this venue.
The venue says it has...
Dedicated Seating
Disabled Access