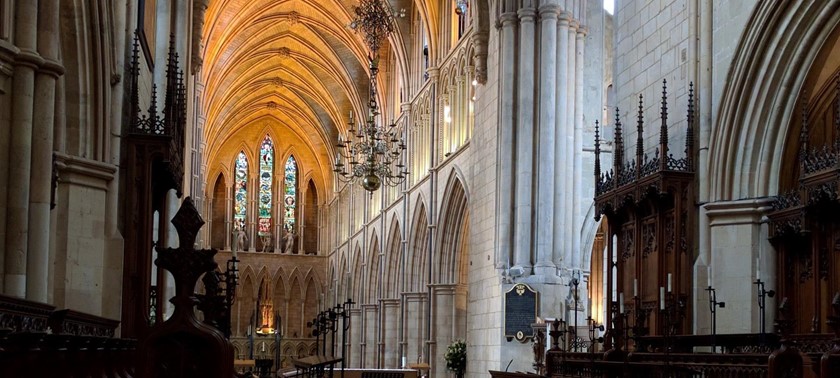 Southwark Cathedral Review
I visited this beautiful cathedral last week.
Review of Cathedral's Cafe Only - Amzingly helpful staff, step free access, slight issue about toilets
Southwark Cathedral historic building with a fascinating history. It's built in the gothic style, think smaller + more intimate version of Westminster Abbey (complement) with very friendly staff....
Update - RADAR lock fixed
2 likes
Just an update from the previous review - the accessible toilet did have a broken lock, this has now been fixed. It's still cramped and full of bins, but the lock works.
Excellent for wheelchair users apart from toilet problems
2 likes
Very wheelchair-friendly throughout, with a decent café, but a very difficult-to-use "accessible" (??) toilet.
Welcoming tranquility ...
2 likes
Often when you go exploring older places you don't expect much by way of accessibility. Southwark shows what can be done both on an environmental level and in the warm welcome offered.
We've had 5 reviews for Southwark Cathedral