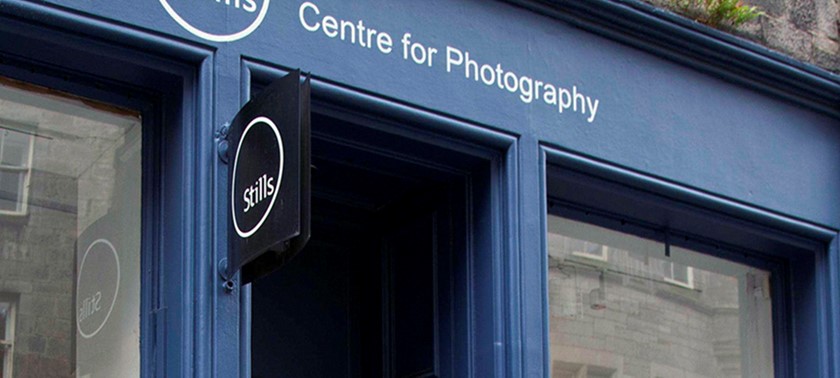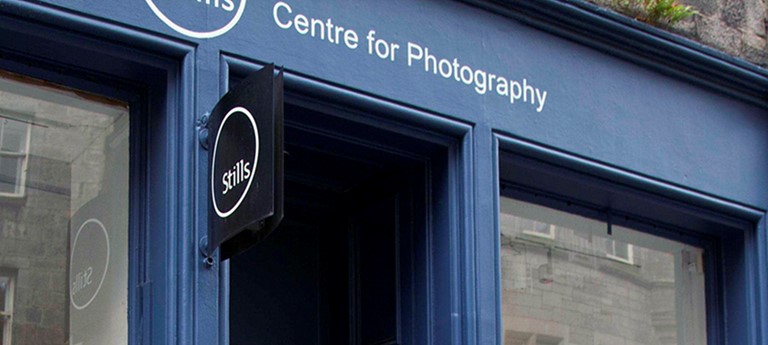 Stills: Centre for Photography
23 Cockburn Street, Edinburgh, EH1 1BP, United Kingdom
|
0131 622 6200
|
Website
Venue Description
Stills is a centre for photography based in the heart of Edinburgh. We offer exhibitions and production facilities as well as a range of engagement opportunities for anyone to discover, enjoy and understand photography. Our gallery exhibitions are free and open every day from 11am - 6pm. Our facilities are open Monday-Thursday, 11am - 9pm, and Friday, Saturday & Sunday 11am-6pm.
Accessibility
Stills is accessible at street level from Cockburn Street, please ring the doorbell if you require assistance entering the building. All public areas have non-stair access. It should be noted that Cockburn Street itself is on a fairly steep hill. Dividing the main gallery is a short flight of three steps, with accompanying handrails. Adjacent to these steps is a gated ramp measuring 6.3m in length, with a gradient of 1:12. The ramp has a width of at least of 85cm at waist-height and 70cm at floor level. Please ask the invigilator at the front door if you require assistance in opening the ramp's gate. All floors are accessible by a general-use lift. The door to the lift has a width of 80cm, while the interior measures 1.1m by 1.4m. There is a maximum weight limit of 630kg. Our darkroom facilities are less spacious than the rest of the building and may not be accessible to all individuals. Please contact the gallery if you would like to discuss access. Please note that individual exhibitions may involve modification of the gallery space. Access should not be compromised but please contact the gallery if you have any questions.
Accessible Performances
Stills arranges accessible tours/events several times a year. You can find details of any upcoming events on our website: http://www.stills.org/event/future
Toilets
The accessible toilet is one floor down from the main gallery, reachable using the lift. It is equipped with grab rails, a support bar with cushion, an easy-turn tap and an alarm cord. The door to the toilet has a width of 85cm, is outward opening and is equipped with a standard lock. The room itself measures 165cm by 190cm, with a clear floor space of approximately 130cm by 150cm.
Staff
All our staff and volunteers are happy to help, please don't hesitate to approach us.
COVID Precautions
Information about COVID precautions has not been added for this venue.
Assistance dog facilities
Assistance dog exercise facilities
An entrance to Princes Street Gardens is located at the bottom of Cockburn Street, approximately 80m from the gallery entrance. Please note that dogs must be on-lead in this area.
Other assistance dog facilities
Water for assistance dogs is available at our reception area, one floor down from the gallery. Please just ask a member of staff.
The venue says it has...
Accessible Format
Carer Discount
Disabled Access
Large Print
Access Statement
Accessible
Toilet