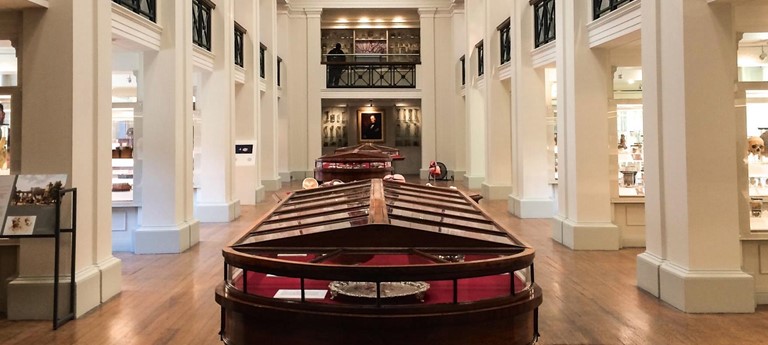 Surgeons' Hall Museums
Nicolson Street, Edinburgh, EH8 9DW, United Kingdom
|
01315271711
|
Website
Fascinating collection, excellent access and well worth visiting
1 like
Surgeon's Hall has recently re-opened after a major re-development and the museum is extremely acccessible. Surgeon's Hall consists of 3 museums, the History of Surgery Museum, the Wohl Patholo...
Brilliant venue for a conference
What a beautiful venue for a conference, large roomy venue with the museum attached which is worth the look around. There is a section that is difficult to access with the wheelchair, however if y...
Surgeon's Hall Museum, Edinburgh visited March 2017
2 likes
Having seen it featured on Michael Portillo's rail journey to Edinburgh, my wife and I thought that it would be good to visit the Surgeon's Hall Museum on Nicholson Street in Edinburgh whilst havin...
We've had 3 reviews for Surgeons' Hall Museums