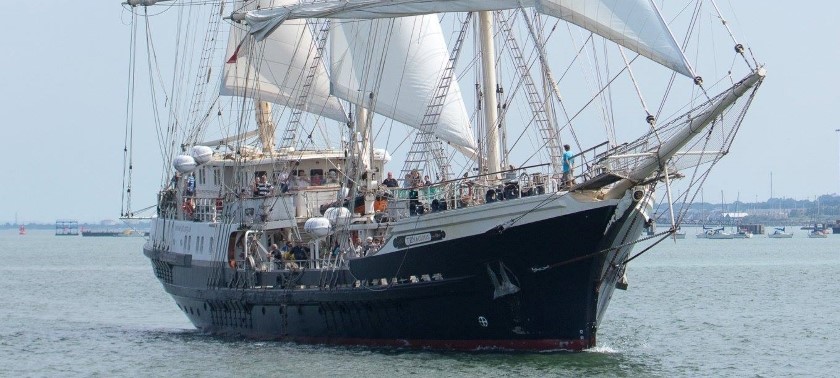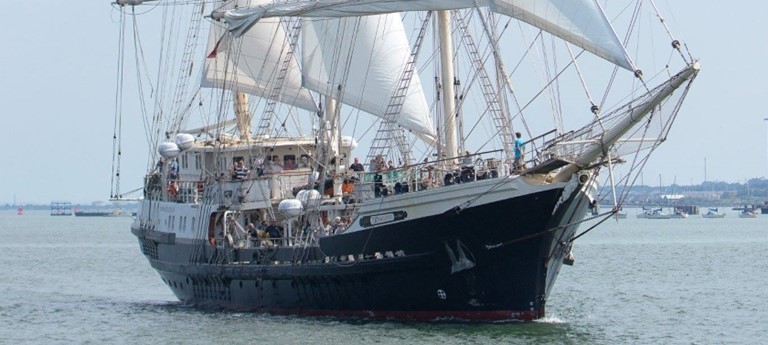 Venue Description
At JST our Vision is of an inclusive world where we can all contribute and feel valued. We have a unique Mission, to give people of mixed abilities and circumstances the freedom to explore their ability, potential and place in the world through inclusive adventures at sea. JST aims to make a difference to the lives of all our participants, but we know that our impact is especially strong for some social groups, including disabled people and those with mental health conditions or long-term ill-health issues; the lonely or socially isolated; those dealing with significant challenges or change in their career or educational life; and people from disadvantaged backgrounds, including disadvantaged youth.We know that such social barriers and major life challenges can lead to people developing feelings of being restricted or even trapped. People can become emotionally isolated and disconnected. Their opportunities to socialise and to do or learn new things can become limited. Their life and career opportunities can become restricted. The world can start to feel quite small. And people can lose the confidence to explore and find their true ability and potential. During our inclusive sailing experiences people become deeply immersed in an intense and challenging ocean adventure where conditions can be unpredictable. Diverse teams work together to perform tasks with real responsibilities. In our adaptive and enabling environment, everyone is seen and treated as equal and contributes to the best of their ability. Aboard our ships barriers break down, differences disappear, social bonds form and people start to appreciate the ability and potential in others. Beneficiaries leave our voyages with new skills and more aware of their own strengths and capabilities. They gain beliefs and attitudes that help them tackle the limitations in their life. They feel more free to explore their ability, potential and place in the world.
Accessibility
Lord Nelson and Tenacious are the only tall ships in the world designed so they can be sailed by a a truly mixed ability crew, including people with a wide variety of physical impairments and health conditions. The accessible features of both SV Tenacious and STS Lord Nelson, make every aspect of shipboard life available to all, from setting the sails, going aloft and helming the ship. Among the many accessible features found on Lord Nelson and Tenacious are: -Wheelchair lifts and wide decks that provide equal and easy access throughout the ship -A speaking compass that enables those with visual impairments to steer the ship -Power assisted steering and a joystick for people with limited dexterity -Unique ascender systems that allow wheelchair users to experience 'life aloft' up our masts -Signage in braille, guidance tracks, tactile stair strips and raised directional arrows on handrails for people with visual impairments
Accessibility Guide
Accessibility Guide Link: http://jst.org.uk/tenacious-accessibility/
Access Statement
Access Statement Link: http://jst.org.uk/voyages/our-tall-ships/
Awards List
Evcom Industry Awards 2018- Silver Award for Best Documentary- Sea Change filmed by CDC Charity Film Awards Finalist Better Society Awards 2018-Shortlisted Sports Business Awards- Best mass participation event Silver award - Armed Forces Covenant
Toilets
There are accessible toilets within the ship. The toilets are not for the sole use of disabled people and are unisex. The accessible toilet is located in the Upper Mess and Forward Deck House and Accommodation Decks. There is level access to the accessible toilets. Some are accessible via a platform lift. Accessible shower facilities are also available. The showers are located in the accessible toilet on the accommodation deck. The facilities available in the accessible shower are an adjustable shower head, handrails and a flip down seat. The height of the seat is 50cm (1ft 8in).
Staff
All of our professional crew are fully trained to a high standard in health and safety, disability awareness and we have a medical purser onboard the ship.
The venue says it has...
Accessible Format
Braille
Dedicated Seating
Disabled Access
IR Induction Loop
Induction Loop
Overnight Accommodation
Access Statement
Online Booking
Accessible
Toilet
Hoist
Wet
Room