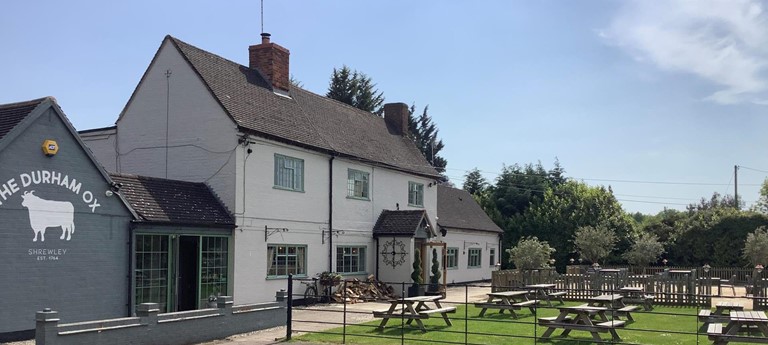 Disabled Travellers enjoy drinks at a delightful Inn
1 like
Visit date:
This review is especially helpful for those who have or use the following: Walking Aid, Wheelchair, Powerchair, Mobility Scooter
Overview
What a nice Inn to visit, out in the countryside, fresh air, interesting and historical, an ideal afternoon visit. The Durham Ox was built in the 18th century, they believe since 1764, so as to provide drinks to the navvies who were building the nearby canal, and the railway which was completed in 1852. It was named after a large Ox that was put on show in exhibitions at local cattle shows, it weighed some 3,024 lbs. As regards the pub, the website www.Rowington records.com/pubs/Durham Ox. has a few old photos you may wish to see. Today, this is a very nice pub, although as approaching you may at first feel it's just an old converted house, but it really is nice inside, and plenty of outdoor seating, both at the front, but even nicer at the rear, ideal for your friendly dog companion It has five acres to wander around. Apparently they offer what is called an unmissable afternoon tea. What we like here is that a number of Tipi,s may be hired for your special memories, so if it's raining, no problem, as these tipi,s are strong, and weatherproof (see photos) ideal for small parties, weddings, or any other celebration you need. The pub stands off a main road and easy to find (photo 1) it has a large car park, with disabled bays close to the main door (photo 2) and there are many table and chairs to sit and relax at (photo 3) By the front door we spotted a relic of our youth, an old delivery bike (photo 4) my husband said, "I spent a lot of my teenage days riding a Bike like that on my first job, delivering groceries to peoples home ". You enter the pub on a level surface with two push and pull doors (photo 5) and enter a open spaced bar area ( photo 6) with small separated areas to choose from as to where you fancy sitting (photos 7 & 8). The restaurant was nicely set out, room for wheelchairs to be placed (photo 9) and with a warm welcoming pleasant feel about it (photo 10) mind you, some seats would be impossible to sit at once you pass 35 (photo 11) Just beyond the bar (photo 12) you will find a disabled toilet (photo 13) quite roomy actually (photo 14) and very clean and tidy, and you could get your wheelchair in there. We noticed a door leading to what looks like an outdoor seating area (photo 15) and this proved to be an attractively laid out space with lots of comfortable enough seats with room to choose a spot for the wheelchair (photo 16) with a well cared for garden area with wooden tables well spaced out. But what appealed to us was that there are a number of Tipi,s you can hire for any special occasion you may have forthcoming (photo 17) and they can hold quite a number of guests. But with the day being pleasantly warm and sunny, we just simply sat and relaxed with a glass in hand. OUR FINAL THOUGHTS Why not check out other reviews we have for you on a website we have set up to support Euans Guide (photo 19) and on that you can see over 330 reviews that will give you ideas perhaps on where you could go yourselves one day, or if not able to do that, why not read the reviews, some of them, especially the historical places of interest have detailed notes about them which you may find very interesting. =================================================================== This nice pub is part of a pub crawl you may like to follow, and we have reviewed many already for you to take note of, on a canalside trip around Lapworth area of the West Midlands, within easy distance of Stratford apon Avon and Warwick. Review 16. Crowne Plaza Stratford apron Avon. CV37 6YR Review 28. The Black Boy pub. Solihull. B93 0EB Review 29. Navigation Inn. Solihull. B94. 6NE Review 30. Fleur de Lys. Henley in Arden. B95. 5HJ Review 335. Tom of the Wood. Warwick. CV35 7DH Review 336. The Durham Ox. Warwick. CV35 7AY
Transport & Parking
Lots of parking, set in lovely open countryside.
Access
Nice and easy to get around, plenty of room to find a spot for the wheelchair, with good outdoor areas if weather ideal.
Toilets
There is a disabled toilet available, it's shared with the baby changing facilities, the door is wide enough for most chairs to be taken in, it's a reasonable size, with grab handles and a pull cord. Clean and tidy and well kept.
Staff
Friendly enough, seem to be able and willing.
Photos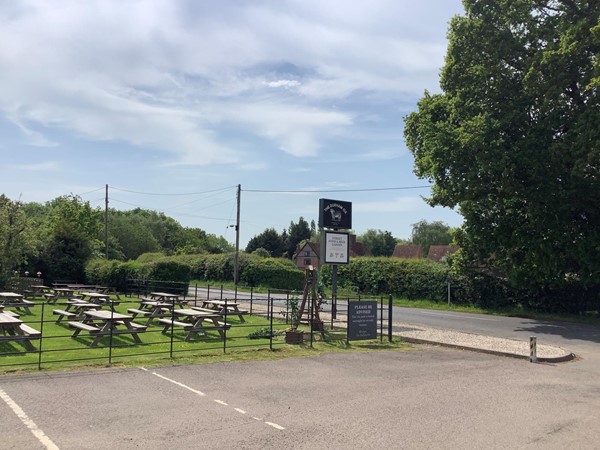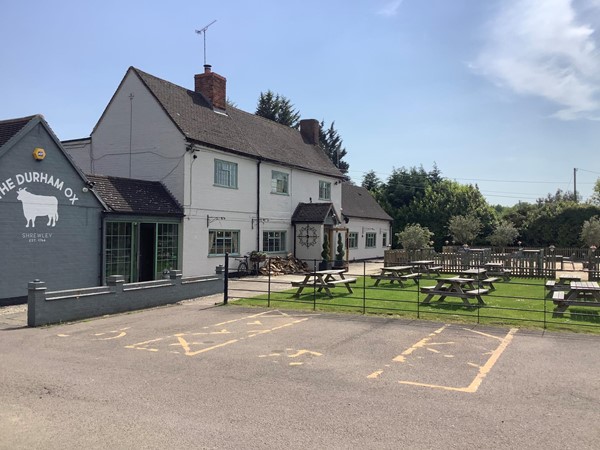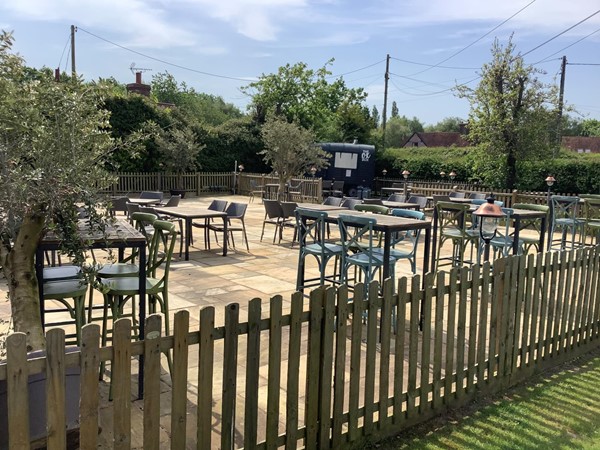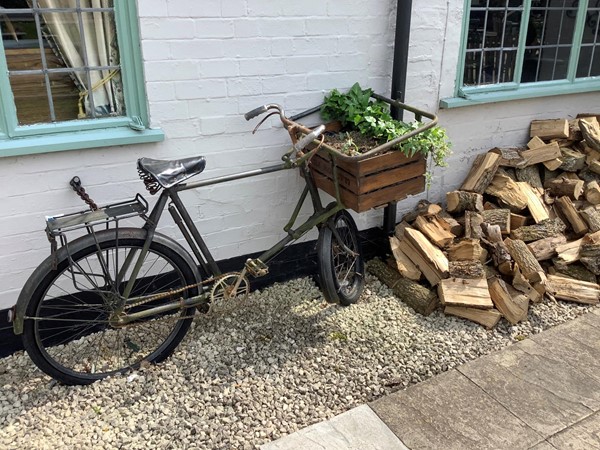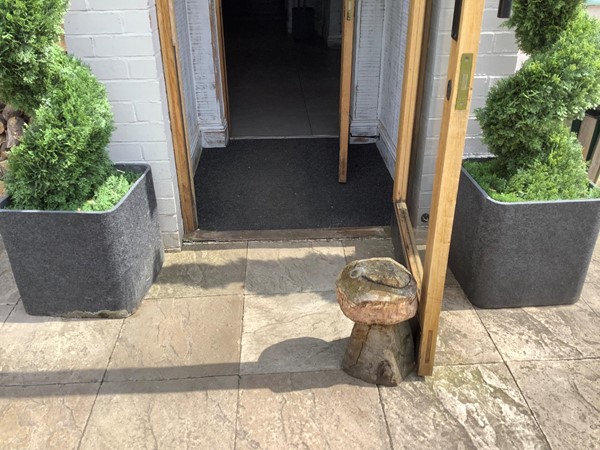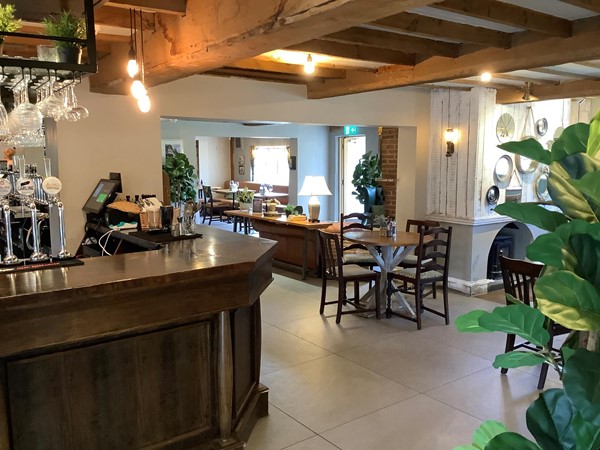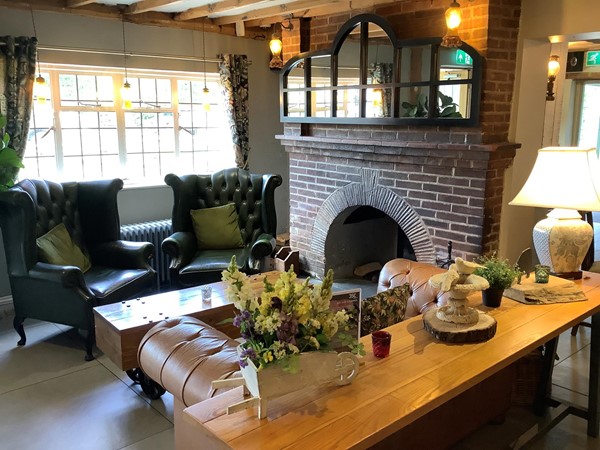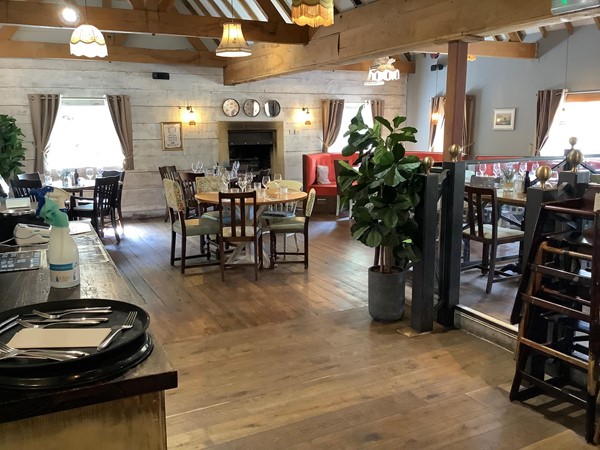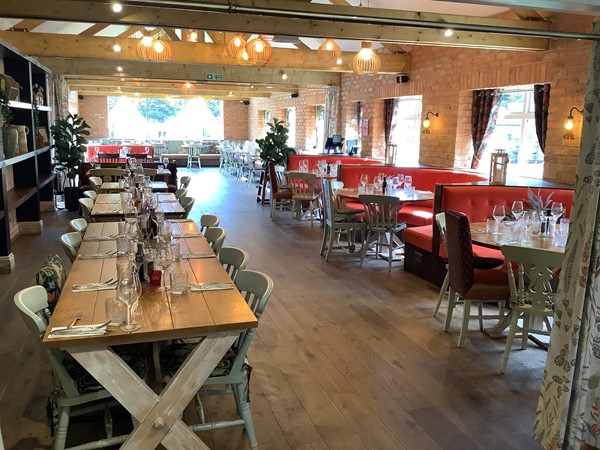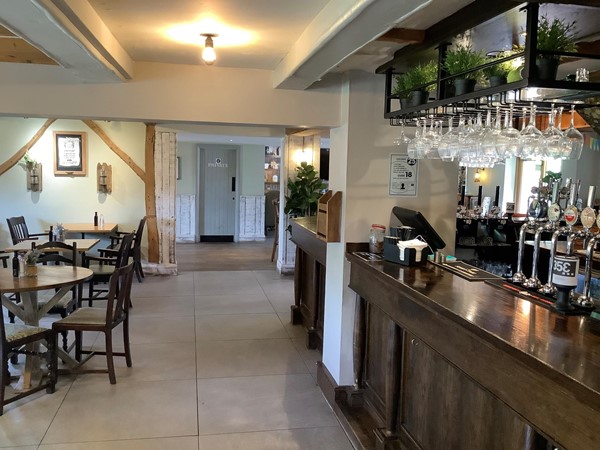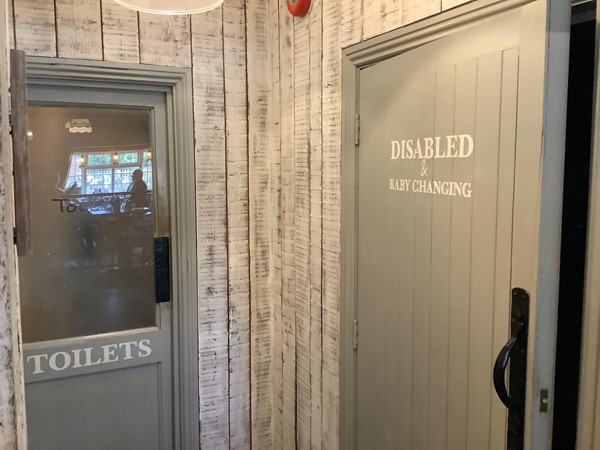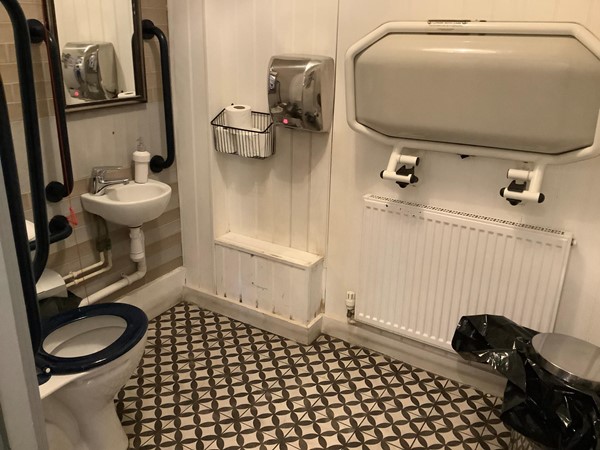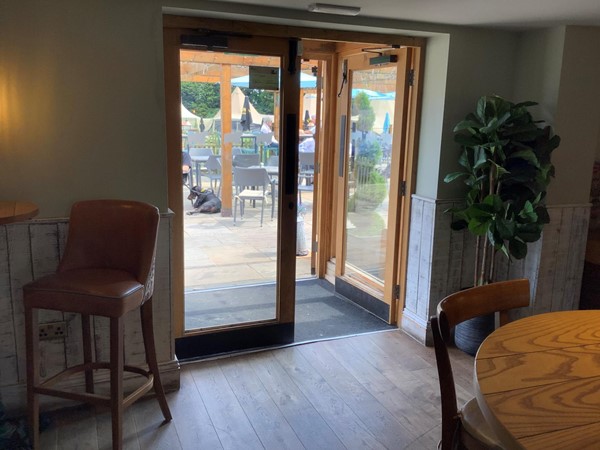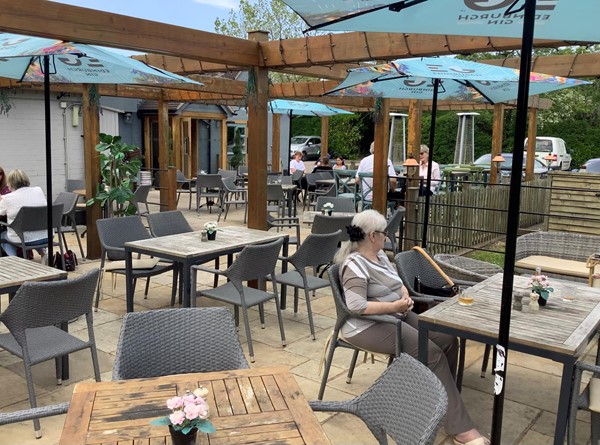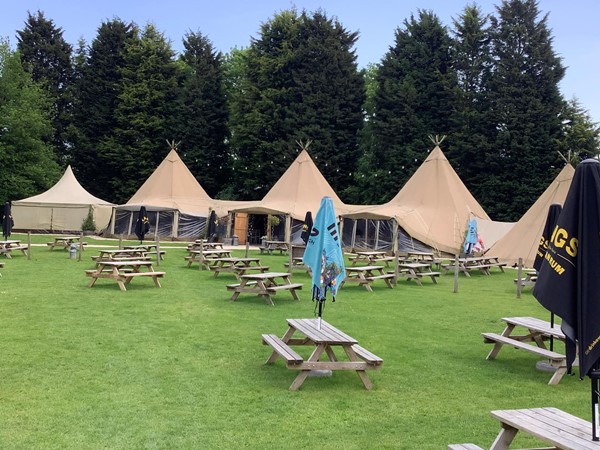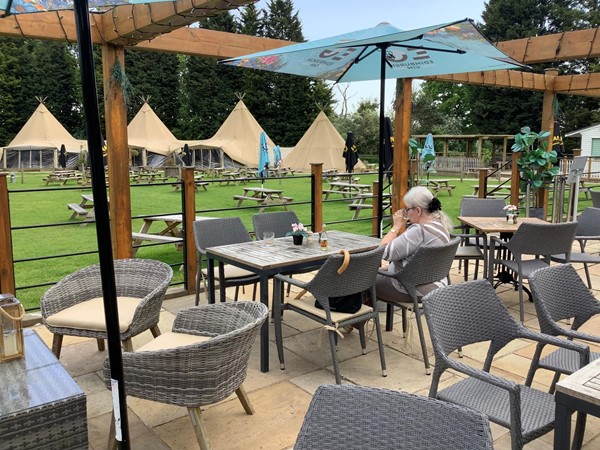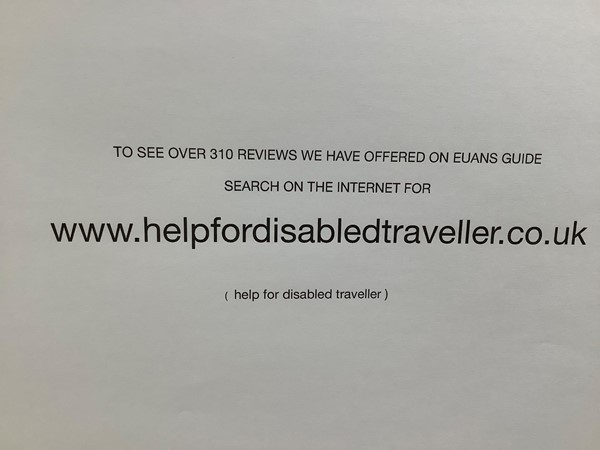 We've had 1 review for The Durham Ox