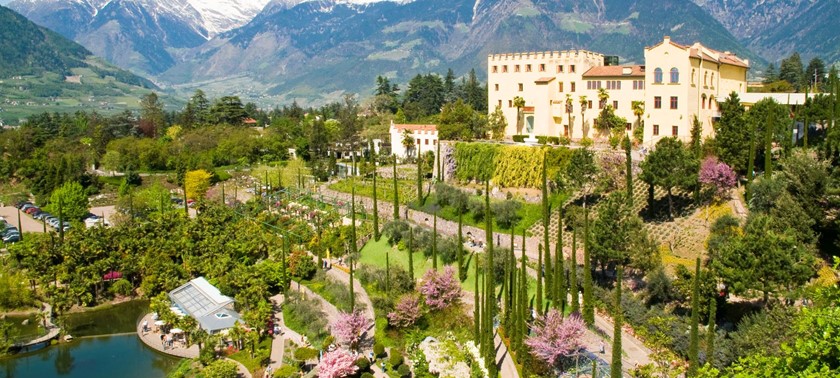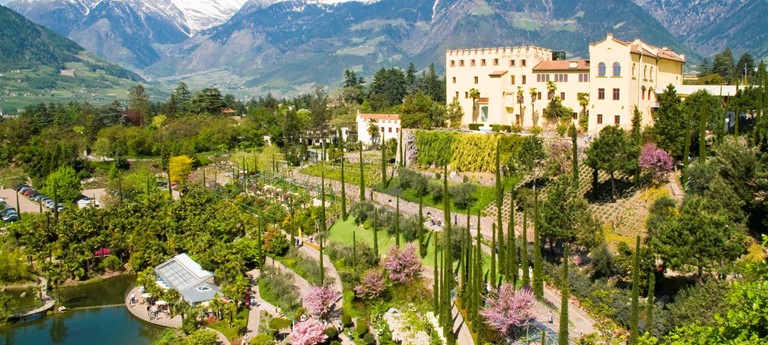 The Gardens of Trauttmansdorff Castle
51/A Via San Valentino, Merano, 39012, Italy
|
+390473255600
|
Website
Venue Description
Insights into exotic Mediterranean landscapes and views of the surrounding mountain chains and sun-kissed Merano: The Gardens comprises eighty natural and cultivated landscapes nestled into a natural amphitheatre, a wide array of themed gardens, and numerous Artist Pavilions and Experience Stations. Visitors find the extraordinary combination of nature, culture and art at South Tyrol's most popular attraction absolutely enchanting. A rich variety of events and seasonal blooming throughout the course of the year all make Trauttmansdorff an experience for all five senses and for visitors of all ages. After being named Italy's Most Beautiful Garden in 2005 and Europe's No. 6 Garden in 2006, Trauttmansdorff was honored with the International Garden of the Year award in 2013, thus joining the ranks of the world's most important and beautiful gardens and parks. The Touriseum, the spirited museum housed inside Trauttmansdorff Castle, now spotlights recent tourism history.
Accessibility
Entrance: wide automatic door, no stairs, Almost all of Trauttmansdorff's paths are accessible with a wheelchair. All of the staircases and any grades of more than 8% are noted in the overview map.
Awards List
2005 Italy's Most Beautiful Garden 2007 Europe's Garden No. 6 for 2006 by Briggs & Stratton's Best Parks 2013 International Garden of the Year Award for 2013 at the Garden Tourism Conference in Toronto, Canada 2014, '15, '16 Tripadvisor Certificate of Excellence
Toilets
Information about the toilets has not been added for this venue.
Staff
Information about the staff has not been added for this venue.
COVID Precautions
Information about COVID precautions has not been added for this venue.
Assistance dog facilities
Assistance dog exercise facilities
Normally dogs can not enter the Gardens. Only assistance dog are allowed to.
The venue says it has...
Accessible Format
Carer Discount
Disabled Access
Disabled Parking
Accessible
Toilet