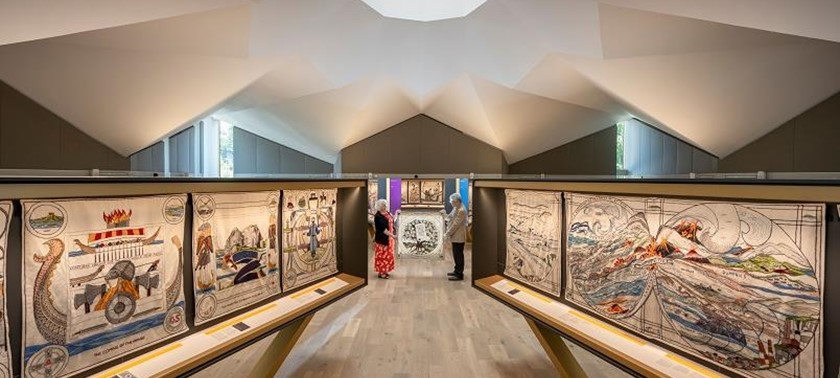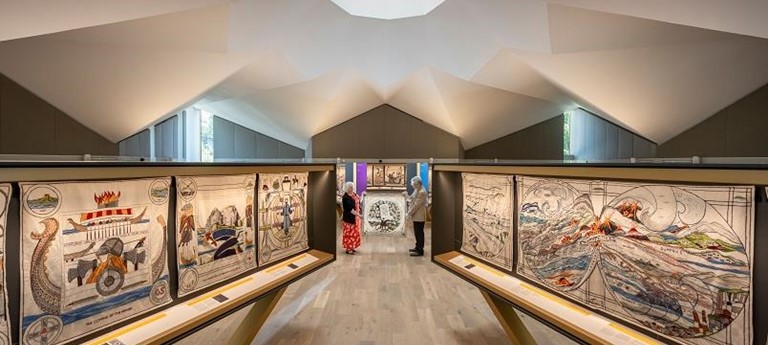 The Great Tapestry of Scotland
14-20 High Street, Galashiels, TD1 1SD, United Kingdom
|
01896 809353
|
Website
Outstanding, I loved it
New
1 like
The Great Tapestry of Scotland tells the history of Scotland in 160 panels. The artwork was designed by artist, Andrew Crummy and involved 1,000 stitchers. The exhibition is laid out in chronolog...
Excellent facilities and really enjoyable
Really interesting, beautiful tapestries. Accessibility throughout the building was faultless and the cafe was spacious with fresh and tasty food. I would have given this 5 stars if there was m...
A wonderful home for the Great Tapestry
1 like
Visited the new exhibition gallery for the afternoon. Warmly welcomed by the staff and very impressed by the light and airy feel of the building and by its spaciousness. Could comfortably follow...
Surprises around each corner
1 like
The Great Tapestry of Scotland is housed in a new building in the textile town of Galashiels. Anticipation rises as you approach the building as spot the wonder blue squiggly artwork set in the pa...
We've had 4 reviews for The Great Tapestry of Scotland