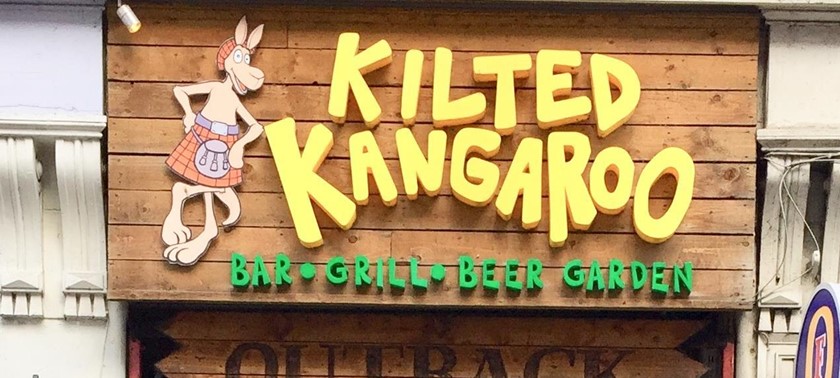 Get your bounce back
2 likes
The kilted kangaroo is an Australian themed restaurant bar in Stirling. The restaurant itself is quite spacious and has a side room for bigger parties. The food was very nice and it's a great pla...
BBQ and good company
1 like
In this relaxed atmosphere is the ideal place to enjoy a meal with friends. Situated through an alleyway that leads to a small car park, there are 2 doorways. One leads to the bar, the other to t...
Lunch with Euan's Guide
Great bar and restaurant that is level access and spacious enough for wheelchair users.
Accessible Australian Bar
4 likes
The Kilted kangaroo is a large and open Australia themed bar in the centre of Stirling. It has a good range of alcoholic and non alcoholic drinks as well as good pub food. The staff are very frie...
We've had 4 reviews for The Kilted Kangaroo