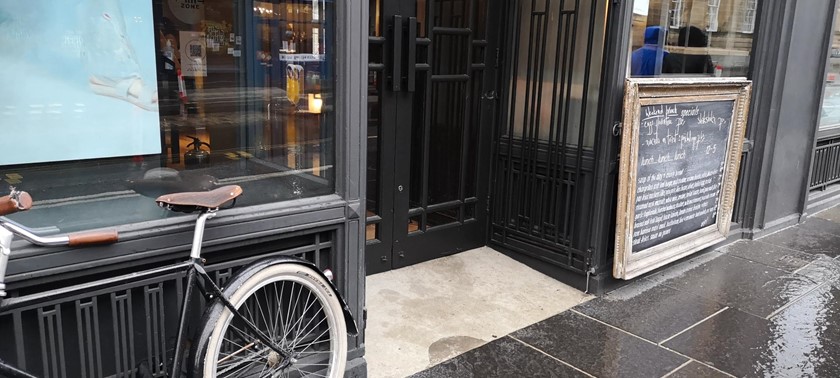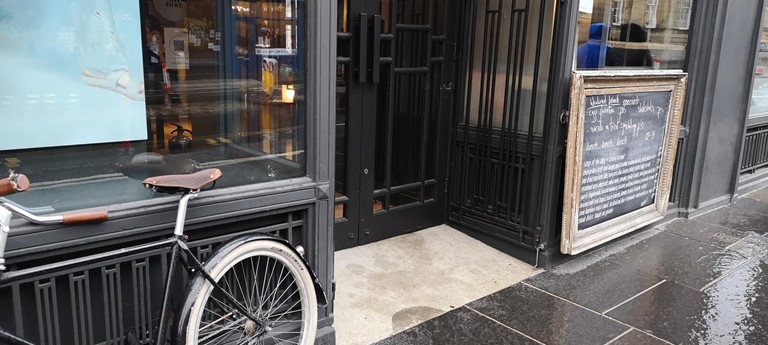 The Outsider Restaurant
15 George IV Bridge, Edinburgh, EH1 1EE, United Kingdom
|
0131 226 3131
Lunch with Castle views
This is one of my favourite restaurants in Edinburgh. I agree with the earlier review, it is quite pricey so it is a nice spot for a special occasion. The lunch menu is a bit cheaper.
Good food, excellent access
1 like
The restaurant has excellent access for wheelchairs, with several downstairs tables. The food was very good and the staff very attentive. There is a good sized disabled toilet
Flat yet noisy
2 likes
Single yellow line at door, easy to get in and out as no steps and one slight slope in restaurant.
We've had 3 reviews for The Outsider Restaurant