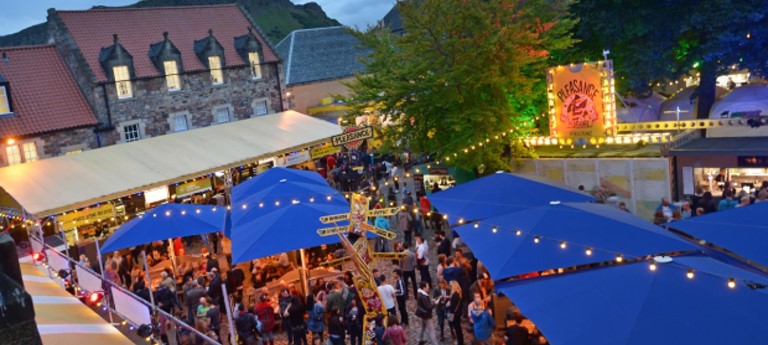 The Pleasance Courtyard
Pleasance Courtyard, Edinburgh, EH8 9TJ, United Kingdom
|
0131 556 6550
|
Website
(As) Accessible (as it can be) Fringe Fun!
During Fringe, get2gether took a group of 35 members along to support our Patron, Rosie Jones. The Fringe is of course, by nature, an extremely inaccessible experience - lots of people and noise,...
Great accessible concert venue
1 like
I attended a concert here and was very impressed. The few yard of cobbles were off putting but the modern entrance was welcoming. There is a bar area that serves incredible looking burgers, sadly...
Edinburgh Fringe Venue - Pleasance Courtyard 2 - Sirens - Really impressed
Accessible access without stairs available at the bottom of the venue. A lot of the performance was done with BSL and had captioning on the screen. Absolutely amazing show by ZooCo called Sirens...
Romeo and Juliet - Rubbish Shakespeare Co
2 likes
Parking nearby not too difficult because it was a Sunday and I have a disabled parking badge and streets not too busy as show mid-morning. Slightly confusing to find the exact venue eg. Pleas...
Fringe show
Very busy, early access with assistance bookable through fringe accessibility booking line. Cobbles inside venue make it hard work. Show was in pleasance beyond and helpful staff allowed lift acc...
We've had 16 reviews for The Pleasance Courtyard