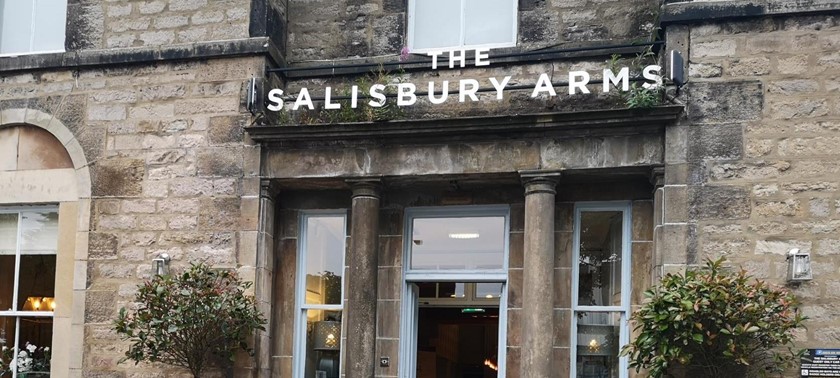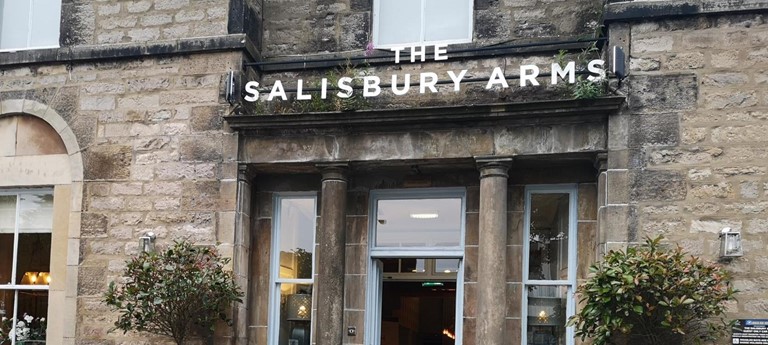 The Salisbury Arms
The Salisbury Arms, Edinburgh, EH16 5AD, United Kingdom
|
0131 667 4518
|
Website
Relaxed dinner
2 likes
COVID Confident Review
I had a nice evening meal at the restaurant. The service was good and the food was tasty. Accessible parking bays are right outside and sat at the relaxed dining area which is close to the access...
A nice surprise!
I was pleasantly surprised when I visited the Salisbury Arms. I have not been there in over 10 years when I was a student. Back then it was more of a sports bar and meeting point for students. T...
Coffee at the Salisbury Arms
The Salisbury Arms is a stylish pub with level access from the car park.
Excellent disabled customer service from waiter Kyle
Great table access for a group of wheelchair users. We were really fortunate to be assisted by Kyle who was fantastic very attentive but not overbearing. He was more than willing to assist by mak...
Perfection at Salisbury Arms
3 likes
Could not fault the Salisbury Arms. Perfect evening.
We've had 5 reviews for The Salisbury Arms