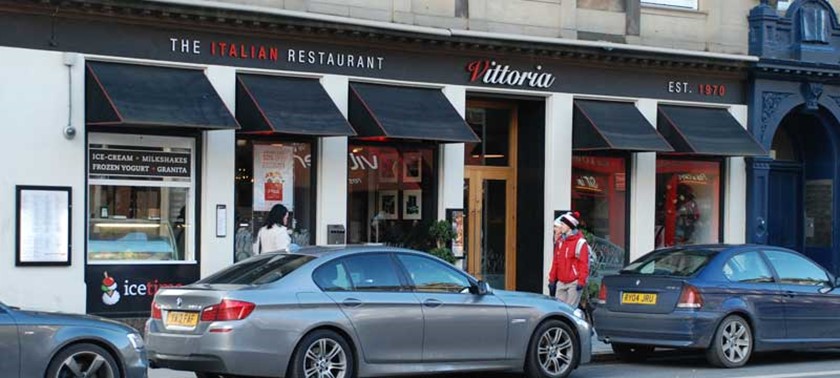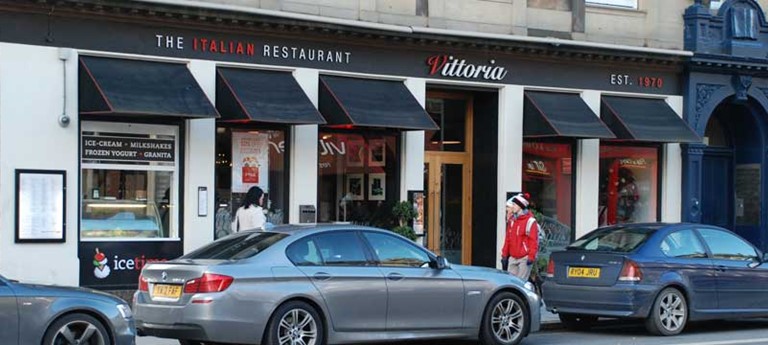 Vittoria on the Bridge
19 George IV Bridge, Edinburgh, EH1 1EN, United Kingdom
|
0131 225 1740
|
Website
Neatebox Ninjas Italian meal
Straight on off the street, all on the flat. 7 of us, 2 blind,. 2 guide dogs, 2 powerchairs, 1 visually impaired and 2 ables, BUT they fit us all in nicely.
Excellent, accessible Italian restaurant
1 like
I had a reservation here with a group of friends before we went to a show at the Fringe Festival. In our group were 2 guide dog owners, one long cane user and 2 power chair users. It is a very sm...
Nice atmosphere, good service, great food and amazing value for money!
Large double doors in, which were open and no steps so no issues getting in. When I'd booked the table I'd let them know one of us was a manual wheelchair user so they had given us a table with mo...
We've had 3 reviews for Vittoria on the Bridge