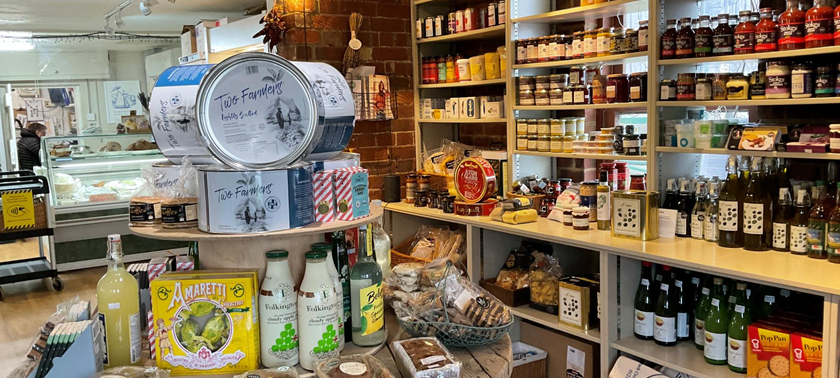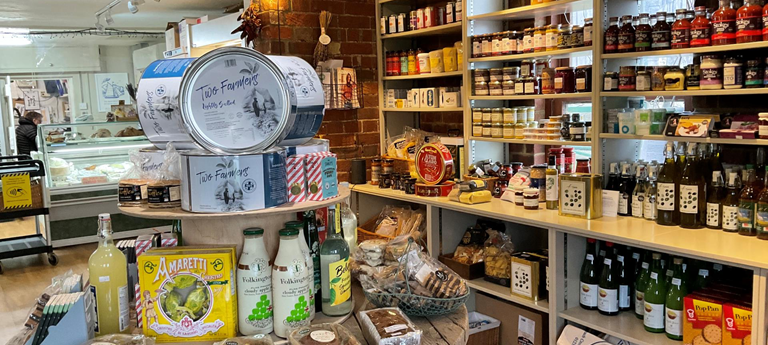 Wells Farmshop & Cafe Peach Croft Farm
White's Lane, Abingdon, OX14 2HP, United Kingdom
|
01235 535978
|
Website
Disabled travellers at a small farm shop
Visit date:
This review is especially helpful for those who have or use the following: Walking Aid, Wheelchair, Powerchair, Mobility Scooter
Overview
The farm is a working farm, untidy in many areas, and not at all inspiring. Very limited produce available, so we were quite disappointed with our visit. OUR REVIEW We arrived at a typical working farm, and a very small farm shop, which looked interesting enough, even though it was pouring down with rain, (photo 1) with a couple of outbuildings adapted to sell produce (2) but the car park was full of pot holes, not the safest for disabled person (3). The fruit and veg displayed outside with not much selection (4) led us into the shop with the entrance having a push handle doorway, but quite level enough, just that small metal ramp (5) but the shop itself was very small, clean enough, with just a few counters, but very limited in goods (6) although the cheese counter did have a very good selection. (7). Outside, a little wooden cabin selling various things, clothing etc, did catch our eye (8) and round the back a small garden area led past a very small, full cafe, but not very appealing 9) but unable to get in to take photos as no room for us or wheelchair, but during summer there would be outside seating available, but would a disabled person bother ? OUR FINAL THOUGHTS Don't bother, disappointing, although everything was in good condition, but it was to limited to make the journey for.
Transport & Parking
No disabled spots, just a pot holed rough loosely compacted ground area, made to look worse by the heavy rain, and very limited food on offer, but in good condition, would buy if needed, but not appealing enough for the journey to get there.
Access
Level enough to get into shop, through a push handle doorway, just enough room inside to perhaps move around, limited supplies of goods but in good order. Cafe far to small, no room for wheelchair, and seating on hard wooden chairs, not for disabled I'm afraid.
Toilets
Did not even see any toilets and cannot think there would be a disabled toilet anyway.
Staff
Did not meet with any to make a report.
Photos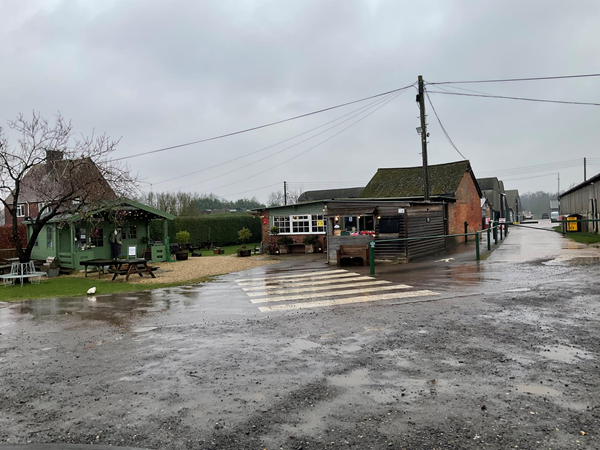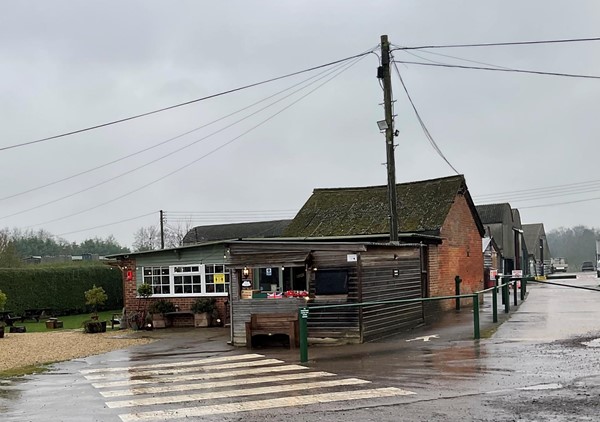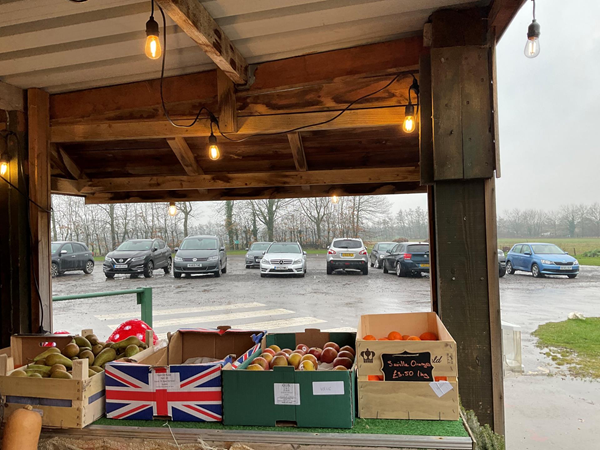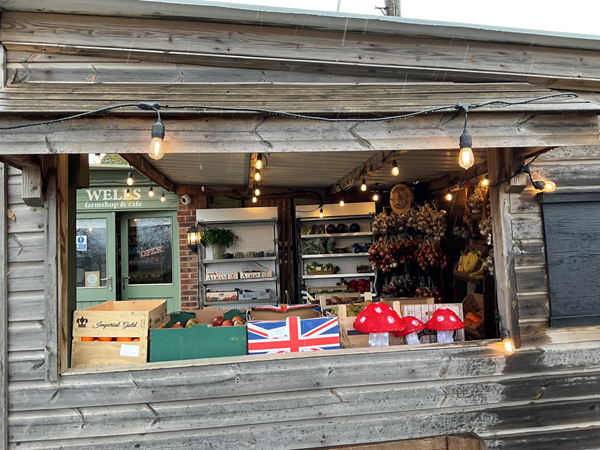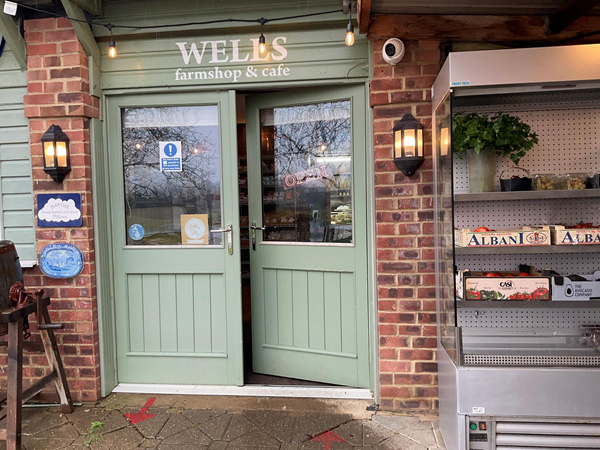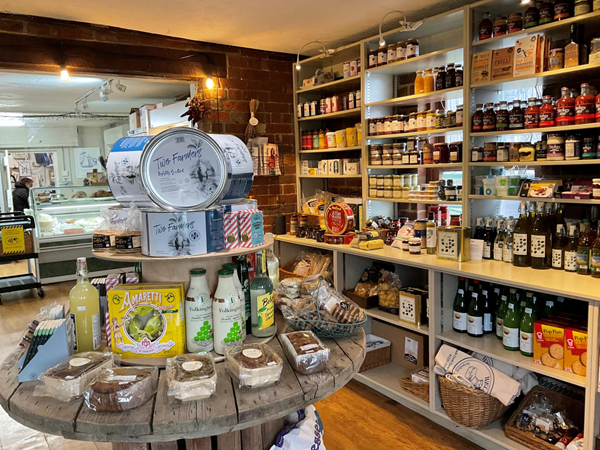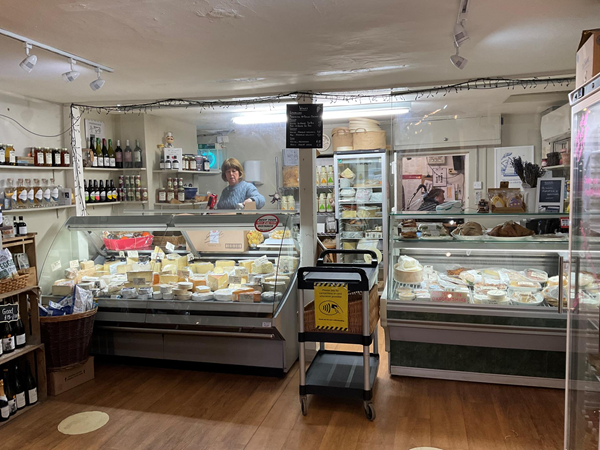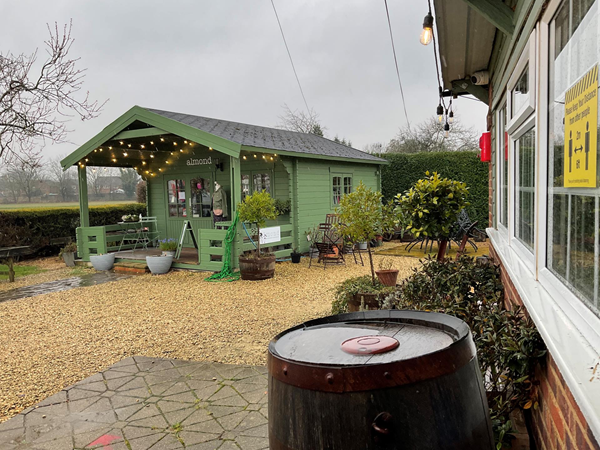 We've had 1 review for Wells Farmshop & Cafe Peach Croft Farm