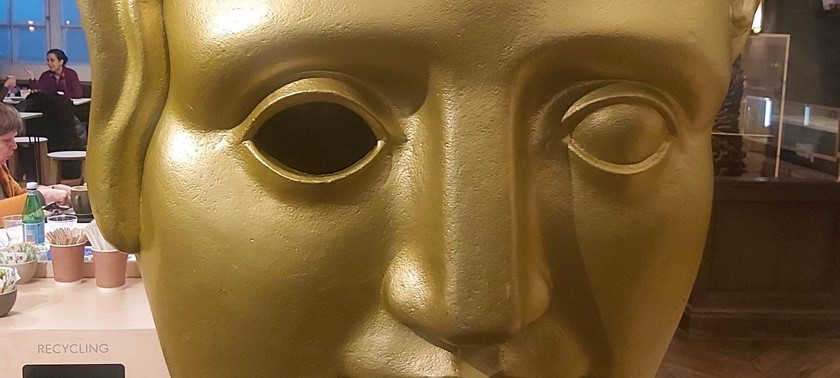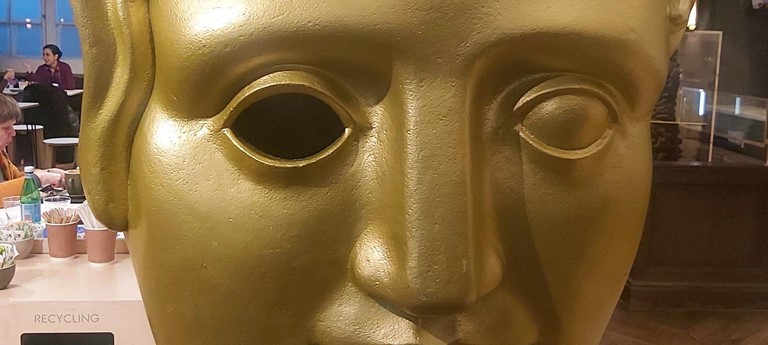 Interesting, small, step free exhibition about TV and Film
Visit date:
This review is especially helpful for those who have or use the following: Walking Aid
Overview
The British Academy of Film and Television Arts, usually known as BAFTA for short, are probably best known for their annual award ceremonies. BAFTA's Headquarters in Piccadilly are open daily to the public. There is a small, free exhibition called BAFTA: Behind the Screens which includes scripts, handcrafted models, audio-visual displays, with subtitles, and costumes. The exhibition and the café both have step free access.
Transport & Parking
The nearest tube stations are Green Park, which is step free, or Piccadilly Circus, which is not step free. There are also a number of buses that serve Piccadilly and stop close by.
Access
At the moment the outside of the building is in scaffolding (December 2019). The BAFTA HQs is on the south side of Piccadilly, it's in between St James' Church Piccadilly and Fortnum and Mason. It is quite easy to walk past the entrance. There are 2 sets of double entrance doors, with a slight upward gradient slope between them, see photo. Both sets of doors have push button controls, but were both already open when I visited. On the ground floor is part of the exhibition, see photo, there are various displays including some interactive ones and there is seating. I didn't spend time looking at this part of the exhibition. Also there is a café with a counter at standing height, see photo. There is a seating area with free standing tables and chairs. The seating is mixed there are some high stools, some dining chairs and so low easy chairs. There is a lift, which tells you which floor you've arrived at, and a staircase with a hand rail on both sides to the lower ground floor, where the exhibition continues. Downstairs the exhibition is small, when I visited it had a exhibition called Dressed to Kill and was displaying 4 of Villanelle's costumes from the TV series Killing Eve, see photo. The exhibition included Villanelle's iconic pink dress from the series. There was a large information board describing the exhibition, which I found easy to read. However the individual labels which were at the bottom of each of the items were in small print, that I couldn't read either with or without my reading glasses. The labelling could do with being larger and more legible.
Toilets
On the lower ground floor, accessible by lift, is an accessible toilet. There is a door marked Washrooms which leads into a corridor. The door immediately on the right of the door is labelled DWC and has a plaque which reads For Assistance Please Ask a Member of staff. However the door was open and doesn't require a RADAR key. The accessible toilet is quite large, clean and tidy. There were plenty of grab rails and an emergency cord which reached to the floor, and now has a Euan's Guide card on it.
Staff
I had no interaction with the staff apart from asking one person about the labelling on the lift as there were 2 floors to choose from 0 and 1 and I was unsure which one was the lower ground floor. He came into the lift with me to show me which button to press.
Anything else you wish to tell us?
The exhibition on the lower ground floor only had a family of three visiting it as well as me, so it was a lot quieter than the ground floor. The ground floor café was very busy and there were no free tables, so I didn't try it out. Overall this is a lovely, welcoming space to visit. It's a small exhibition about TV and film. I popped in especially for the Villanelle's costumes, which are fun to see. The exhibition in its entirety is not going to take long so while it is worth seeing I would personally suggest combining it with doing something else. The step free café space and accessible toilet also makes it a good choice to visit if you're looking for just somewhere a little bit different to eat and drink in the Piccadilly area.
Photos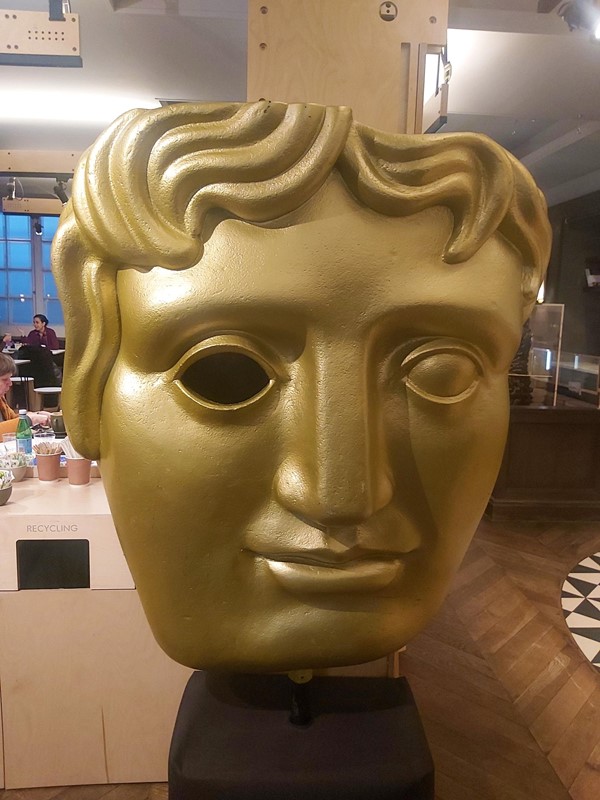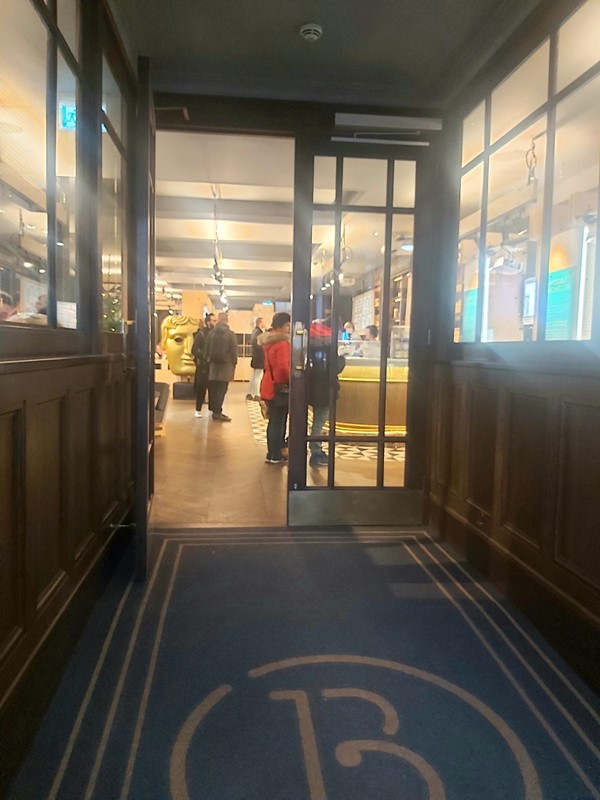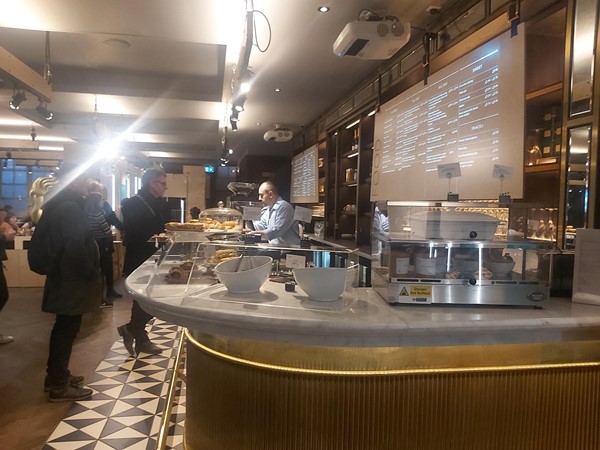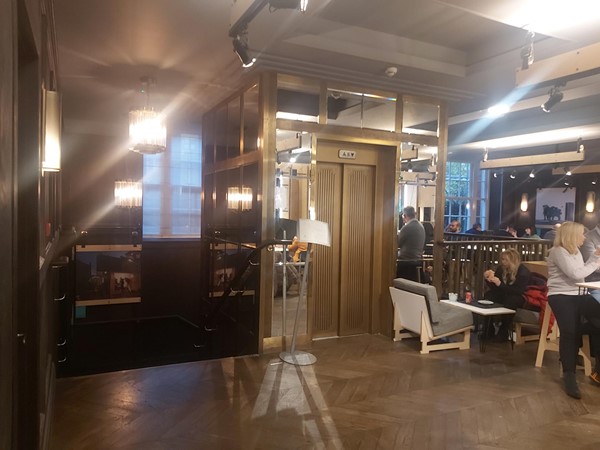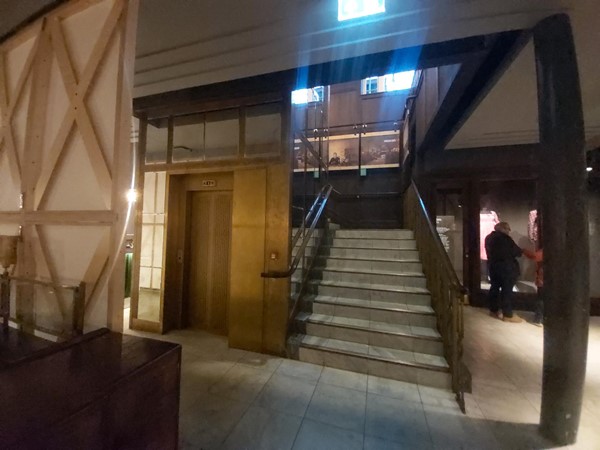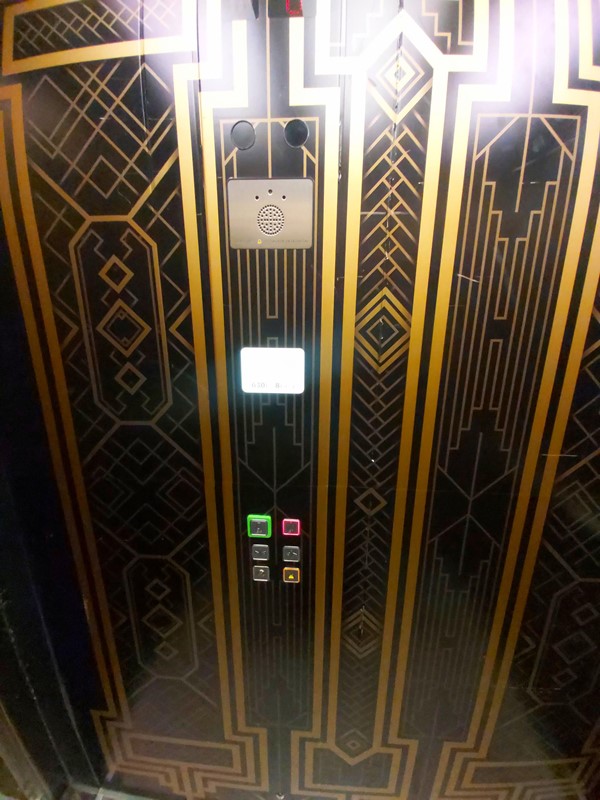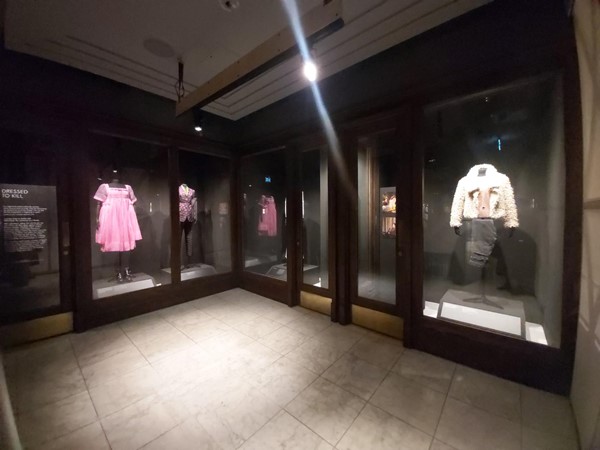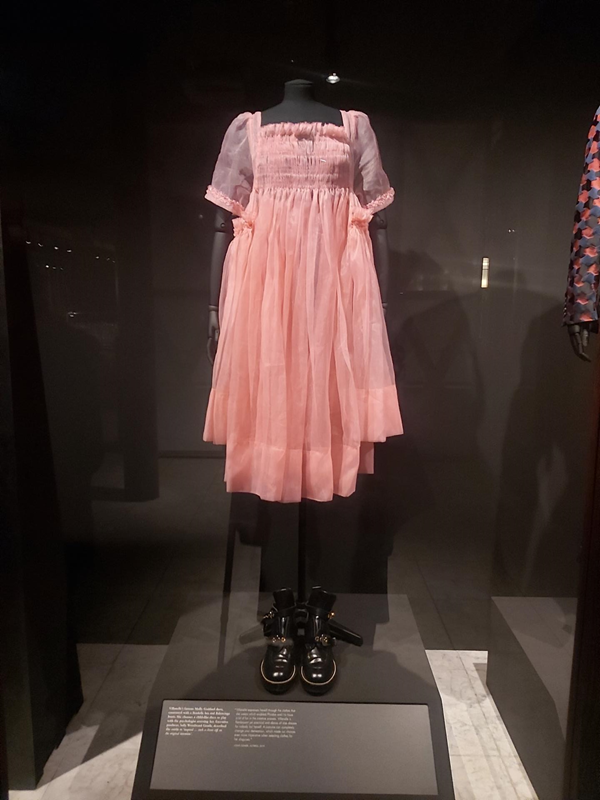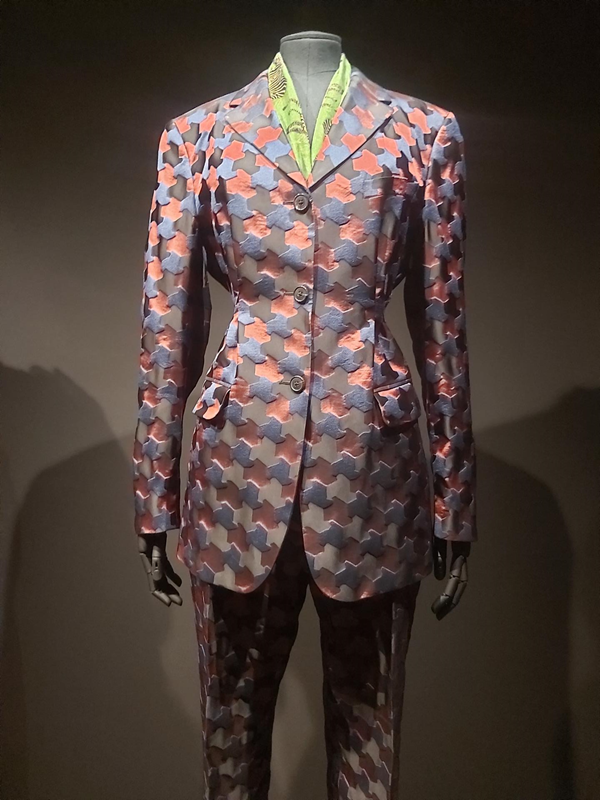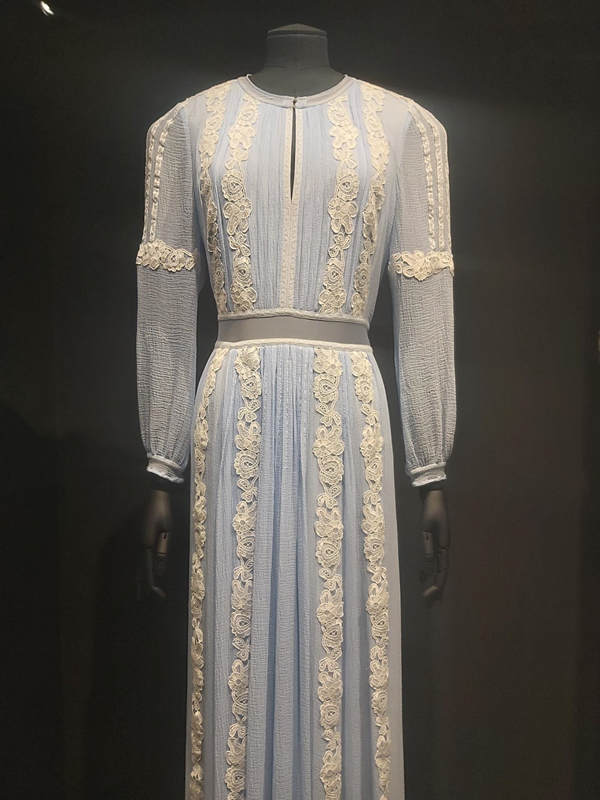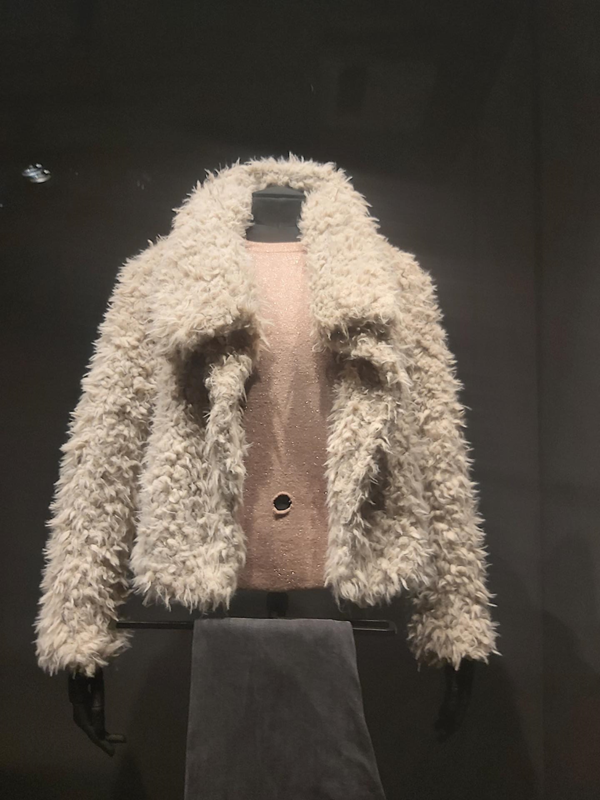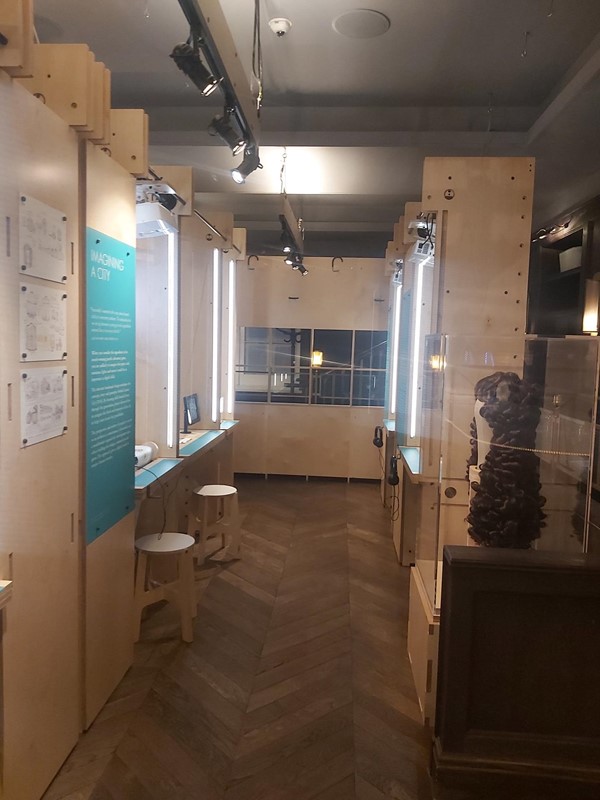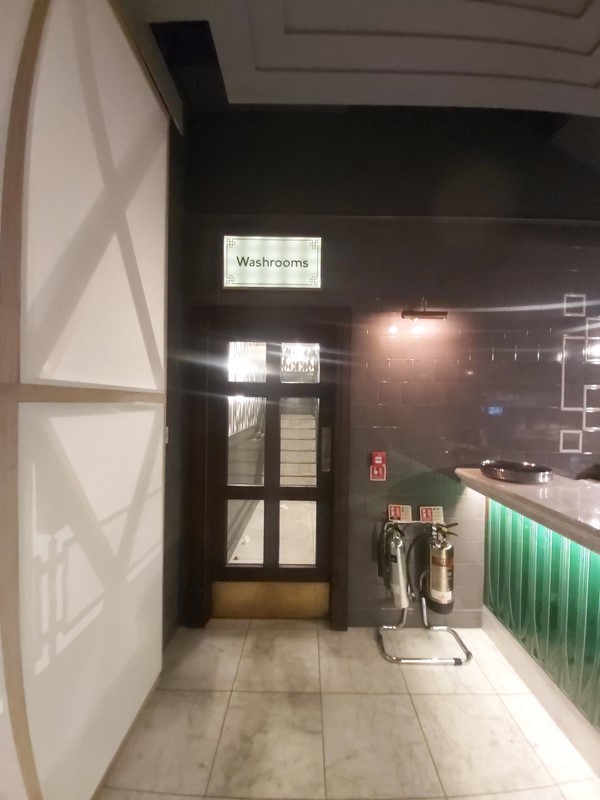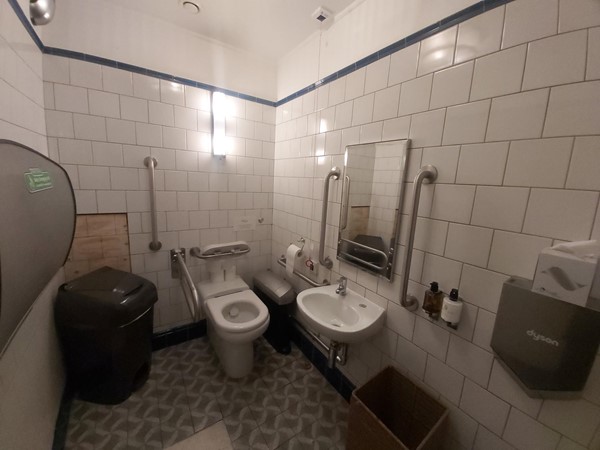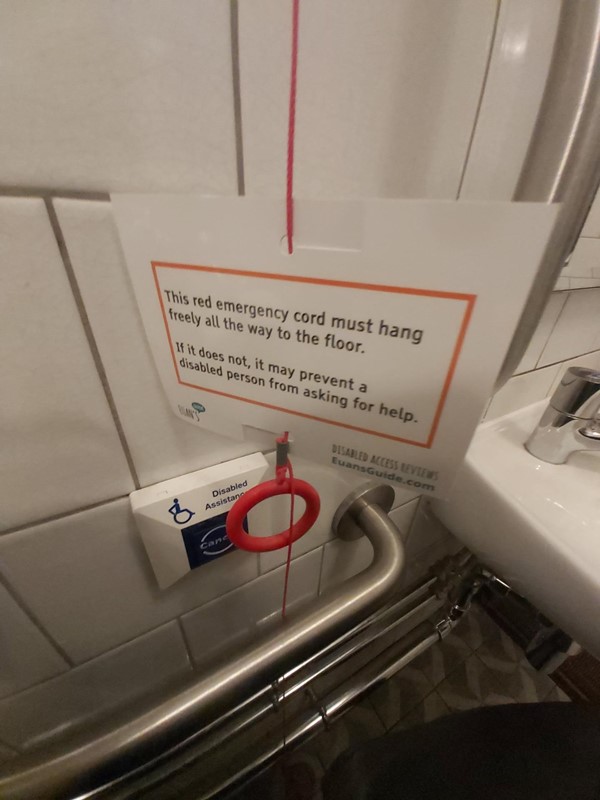 We've had 1 review for BAFTA