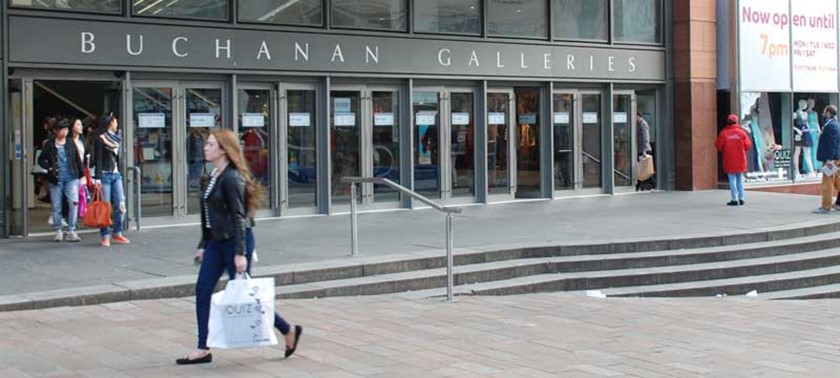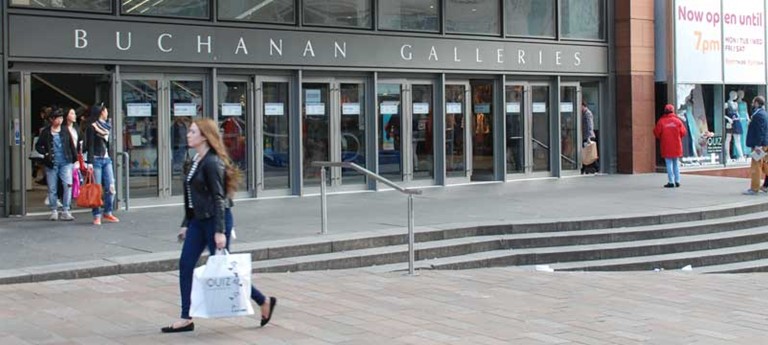 Buchanan Galleries Access Review
Visit date:
Overview
The building had many access points and the shops were all easily accessible as no stairs were required to enter them.
Transport & Parking
The building had a car park which was located in John Lewis store however it cost £25 floor 24 hours which could be extensive if you are living of benefits. It is located a 5 minute walk away from Buchanan bus station which offers easy access of and on the buses.
Access
The building offered many disability accessible opportunities. This was due to the automatic doors found at the entrances which enables wheelchairs to pass through with ease however we felt it would be nice to see just one other automatic door at both entrances, creating two for each entrance, to enhance many wheelchairs getting into it. The shops were easily accessible as the floor was on a slight gradient meaning no stairs or lifts were required on the ground floor. To reach the upper levels this required lifts which were easily sign posted to decrease time looking for it which results in an increase in time shopping.
Toilets
Staff
All friendly and willing to help.
We've had 7 reviews for Buchanan Galleries