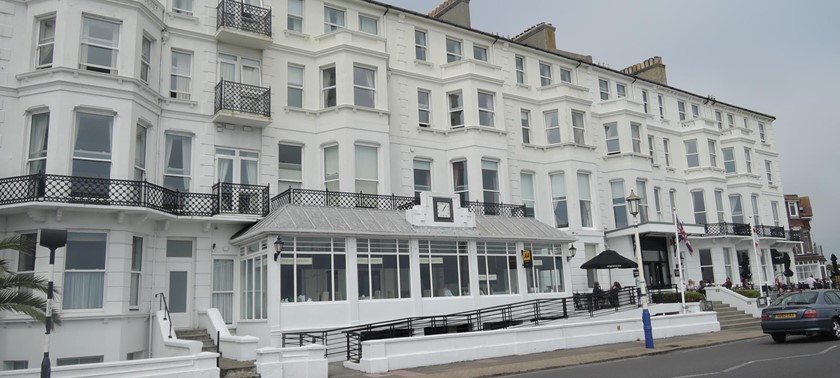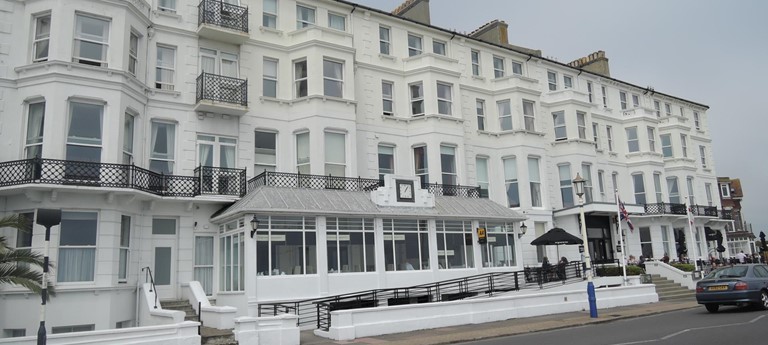 Langham Hotel
43-49 Royal Parade, Eastbourne, BN22 7AH, United Kingdom
|
01323 731451
|
Website
Charming. sea front hotel suitable for some people with mobility disabilities just choose your room carefully
1 like
Visit date:
This review is especially helpful for those who have or use the following: Walking Aid
Overview
A four star, sea front hotel offering accommodation, restaurant and bar, to a high standard. There is excellent access on the ground floor/ restaurant and lift but be careful what room you choose.
Transport & Parking
The Langham Hotel is about a mile from Eastbourne train station and the town centre's shopping area. From outside the train station I took a taxi, about £5 (May 2019). The hotel is on the sea front between the Pier and the Redoubt Fortress, which appears to be the quieter end of he sea front. Throughout my stay I found the taxi drivers all very helpful, immediately taking my suitcase and checking that I was comfortable before we drove off.
Access
Although there isn't a specific access page on their website, the hotel has some good access facilities. There are both steps with hand rail or a ramp to enter the building. There are two sets of manual double front doors, which was slightly awkward to navigate with my crutch and a suitcase. On entering there is a reception desk at standing height. There are also chairs and sofas to sit on. The chairs were comfortable but firm, which made for easy transfer. The hotel restaurant is on the ground floor and is also open to the public. There is a door to enter which leads into a step free large dining room area and then through with a single step into a smaller sea front conservatory. All the tables and chairs are free standing. All meals are waiter service and there is no morning buffet, instead you order off the menu what you would like, personally I really liked this as walking round a busy dining room buffet with a crutch and then trying to carry items back to my table isn't always easy. The bar area is step free. The bar counter is at standing height and there are plenty of free standing tables, chairs and sofas, with both inside and outside seating (didn't sit outside so don't know if it was step free). There is a lift to all floors, which is push button only and is rectangular inside, which I would assume, but please check if required, would accommodate a wheelchair. I had ordered a single, sea view room. There was a bed, wardrobe, chest of draws, easy chair, fan and flat screen TV. I will start by saying as I was staying only for 3 nights I didn't check with the hotel first regarding the bathroom facilities. I had seen on their website walk in showers, without grab rails or shower chair, and thought that would meet my needs. When I arrived I found my room had a corner shower cubicle, please see photo. There was a step up, then there was the lip of the doors to avoid and then the drain was right next to the doors so I couldn't put the bath mat next to the door, which for me made it too difficult to negotiate safely. I went down to reception to explain and they said that they didn't have walk in showers in the single room category. They did offer to try to find me another room I declined as I had only 2 more nights left by then plus I was unpacked. I explained to reception the specific difficulties for me and informed them I would be writing a EG review. I accept that I didn't check directly with the hotel so that was my fault. I ended up washing in the sink for 3 days. The toilet had a grab handle which was very helpful.
Toilets
On the ground floor, where restaurant and bar is there is an accessible toilet, which is labelled "Disabled Toilet". The toilet was spacious with grab rails but no emergency cord. In my room there was a standard toilet with a grab handle.
Staff
The staff were very helpful and friendly. The reception staff ordered me a taxi on departure and it arrived in a couple of minutes. The waiter staff were always very attentive although the restaurant was busy. However, I was booked on a dinner, bed and breakfast basis and hadn't booked a time slot for dinner on Saturday. It wasn't a deal breaker but I was left standing while the member of staff went through pages of their list before they found my name and confirmed that they could get me a table, and I think given I have a visible disability/ crutch, it could have been handled a bit better. Therefore my advice is if you go make sure you pre-book a time slot for dinner. Big shout out for the cleaning staff who were amazing, not only was my room kept lovely and clean but they would see me coming and go and push the lift button for me, when I arrived back after breakfast and they had just started cleaning my room, they left so I could get ready to go out. They are a real credit to the staff team.
Anything else you wish to tell us?
The Langham Hotel is lovely. It's décor is classic in style and has an air of timelessness about it. It is maintained to a high standard and the staff are very helpful. I loved my sea view room with views of the pier. Eastbourne is a lovely seaside resort and the Langham is a great palace to stay. However, I think it is the only the more expensive rooms that have disabled friendly accessible bathrooms, which will price me out of staying again. Highly recommend.
Photos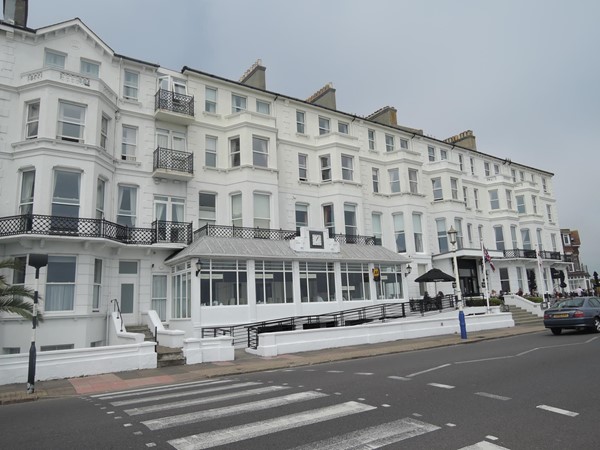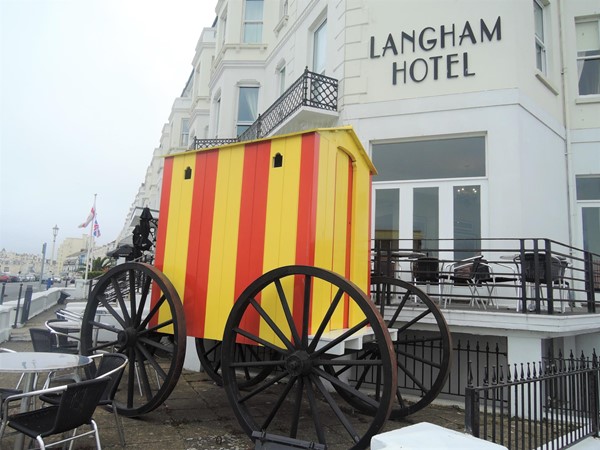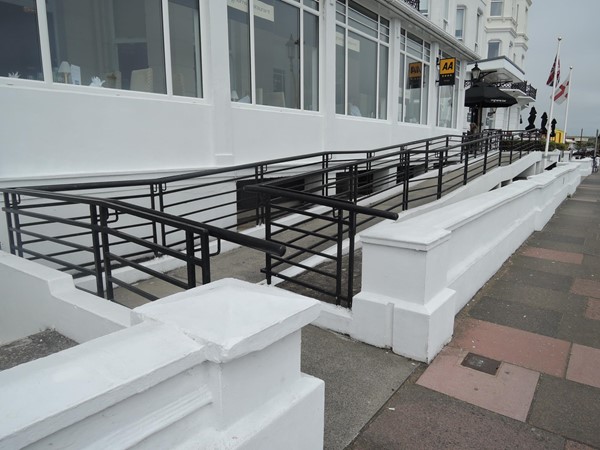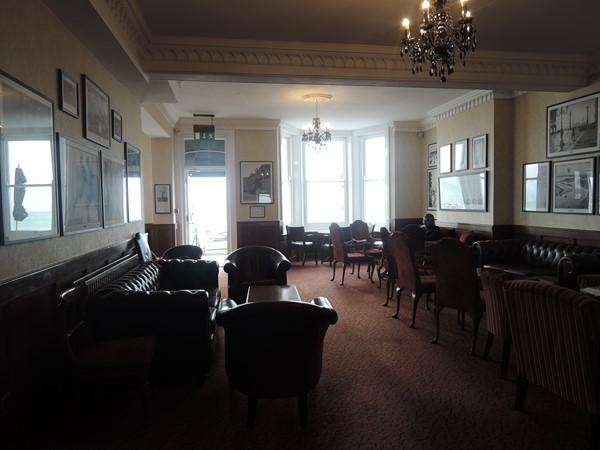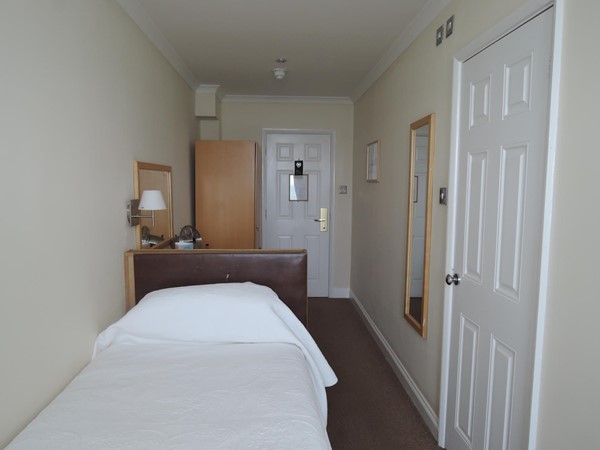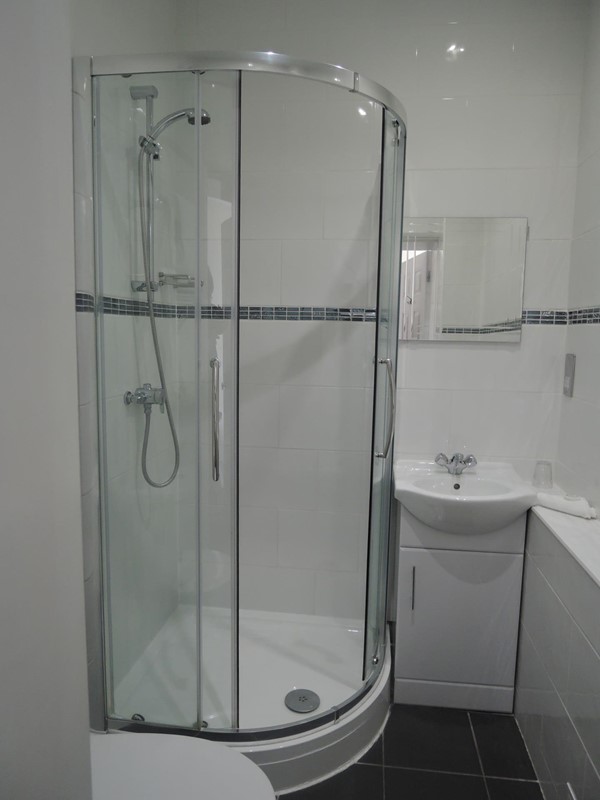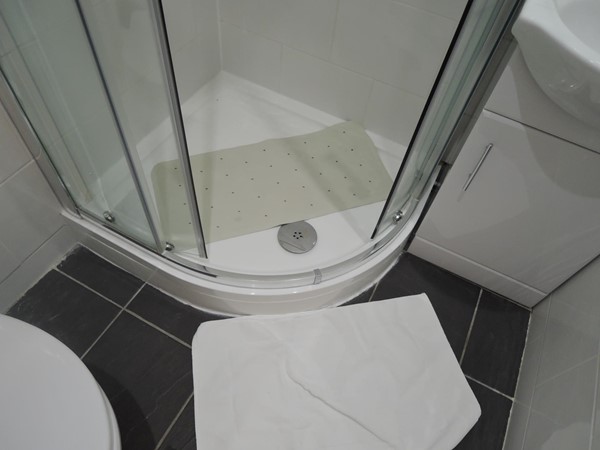 We've had 2 reviews for Langham Hotel