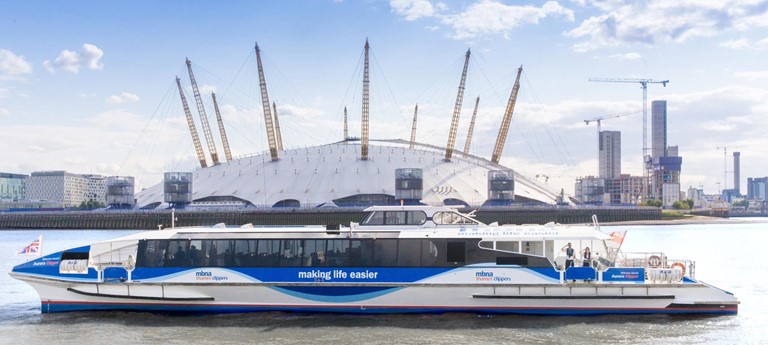 MBNA Thames Clippers
3rd Floor Clipper House, London, E14 0JY, United Kingdom
|
0207 001 2200
|
Website
Tower Millennium Thames Clipper Pier - A great way to travel around London!
Visit date:
Overview
Friendly & helpful staff, ramped access throughout, convenient & lots of fun!
Transport & Parking
Depending on which way you go to get to the Pier you might have to take the same convoluted route involving lots of cobbles around the Tower of London - it is worth it so do persevere! Also this gave us the chance to see the amazing Field of Poppies currently on display at the Tower.
Access
When you actually get there access is pretty great! There wasn't a big queue so we were able to get tickets quickly - you still have to go to the kiosk even if you have Oyster Card. we were shown down the ramp to the front of queue to board first. Boarding the boat itself was painfree and quick - there is plenty of space for a powerchair both at the front and at the back of the boat so you can choose whether to sit inside or out. The gangway to board the boat is curved so it was fine with a Powerchair but you may have to use some elbow grease with a manual chair!
Toilets
We didn't try these either at the Pier or on board - will check out next time!
Staff
Very helpful! From ticket kiosk staff to person that showed us to where we waited for boarding and particularly the 'deckhands' (is that what they're called these days??) who helped us on and off board. It is a very slick process and they made it very easy.
Anything else you wish to tell us?
The routes are well signposted and plenty of people around to ask which way to go. When we bought tickets we were asked to confirm that we weren't using a mobility scooter - so not sure if they are allowed on board? The most annoying thing?? My pal who uses a Powerchair sat at the front of the boat inside and there is a giant TV at which blocks a lot of the sights from the river.
Photos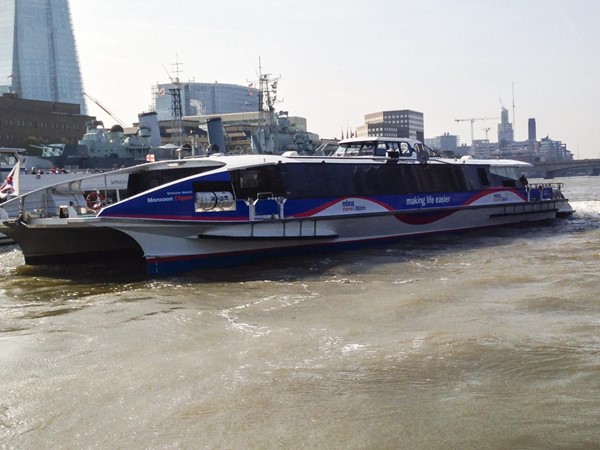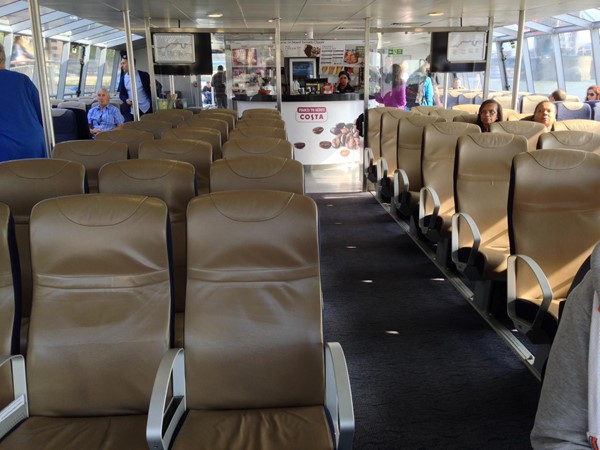 We've had 4 reviews for MBNA Thames Clippers