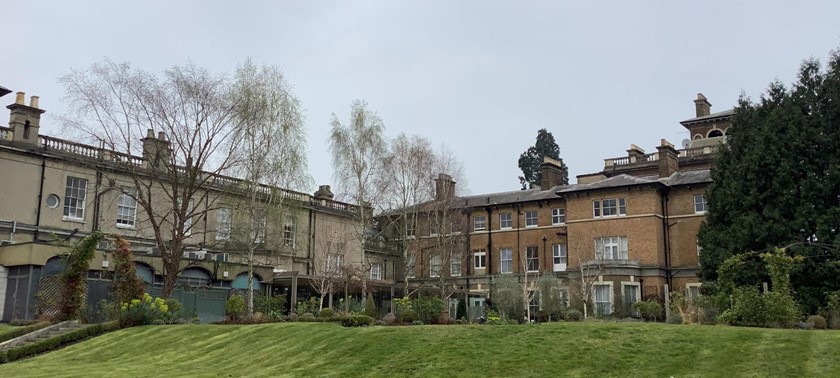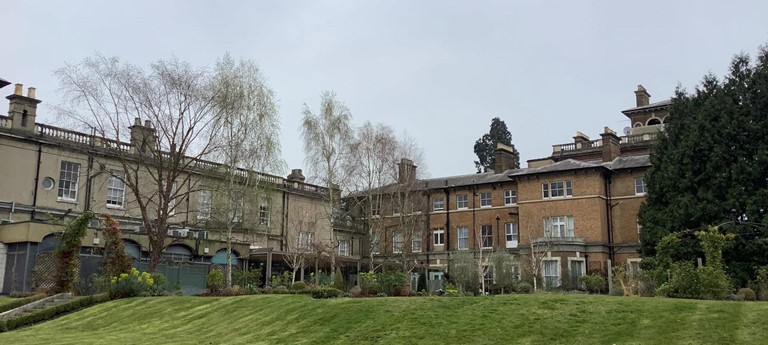 Oatlands Park Hotel
146 Oatlands Drive, Weybridge, KT13 9HB, United Kingdom
|
01932 847242
|
Website
Disabled Traveller invites you on PART TWO to enjoy the gardens
Visit date:
This review is especially helpful for those who have or use the following: Walking Aid, Wheelchair, Powerchair, Mobility Scooter
Overview
Award winning gardens await your examination as you enjoy a stroll around the grounds, which surround the hotel and were simply laid out, with gravel paths, turf, and mature trees. Directly in front of the rear of the house are the two main features, first the 39m long gravel terrace which dates from the early 18th century, originally much longer than seen today, which offers views over the second feature, Broad Water lake. South of the terrace, meandering paths remain, with specimens trees screening off views. Broad Water has a shallow arc from west to north-east, with the lake replacing a canal that ran through, a plan was published in 1737 which showed this landscape, while today it is lined with woodland on its south bank. From the 1740's the Ninth Earl of Lincoln, Henry Pelham Clinton, inherited the estate, and in 1768 he became the Duke of Newcastle. The great old Cedar tree along the drive is said to have been planted in his memory. In 1788 the park covered 568 acres, and records show that large amounts of money was spent on seeds, including Oak, Pines, Cedars and Firs. Today however, only 4 ha of parkland remain, with parts now used as a golf club, as over the years the grounds have been reduced in size as areas have been developed for a housing estate. WE SUGGEST YOU NOW READ PART ONE OF OATLANDS PARK, for more information. OUR REVIEW It's rather a longish ride to see the grounds so we suggest your carer takes you out of the main entrance (photo 1) and turning left, you will pass what we believe is the great old Cedar tree (photo 2) before you go around the side of Oatlands hotel (3) and pass along the gravel paths (4) and the side of the grand hotel (5) where the path will take you past the slopes towards Broad Water lake (6) but you will not be able to get down to its shore as the ride would be over rough turfed grassland (7). Behind you now, you can see part of the 39m long terraced garden (8) You will now need to be taken back to the main entrance for hotel, but if, we say if, you could get up the old renovated steps you can just see in the corner of photo (8) there are entrances which would get you inside the hotel at its rear and sides, as seen for one such entry for the function room (photo 9) which turned out to be a large open room (10) very attractive and ideal for large gatherings. From there. Passages will take you to disabled toilets (11) which were clean, basic, smallish, with grab rails. (12). Venturing along corridors beautifully lined with what may be Cedar panelling, (13) we are not sure, you pass old wooden staircases, (14) and reach a lift (15) which would take you up to the bedrooms (16) before you return to the reception lounge, (17) and by now, a well earned tea break. OUR FINAL THOUGHTS We were not personally impressed with gardens that we saw, not enough colour, but the landscape is in keeping of the time period, so may please your taste. We certainly loved the wooden panelling, perhaps it's Cedar, and looking over the hotel was a pleasure anyway. We recommend this hotel for you however, it's spotlessly clean, opulant, and a delightful stay or visit would be most pleasing.
Transport & Parking
You have parked near the hotels entrance, but it's now a bit of a push for your carer as you have to be pushed around to the rear of the hotel to see the gardens, so we have just dropped the stars on our review. You can of course get out via the hotels rear exits, (but no place to park a car) but you will only see around the terrace area going that way.
Access
To see gardens you will need to go around to the rear of the hotel, so we have dropped the stars a little for this reason. It's all on the level, with an easy enough push for your carer, and you won't really have to worry about going over the chippings to reach flower beds, you can see well enough along the paths.
Toilets
Of course you will have to go back inside to the hotel, but if you chose to go out at the rear of hotels exits to gardens, then other toilets are available, so we have dropped the stars for this reason.
Staff
We only had dealings with the kind receptionist who pushed the wheelchair all around the gardens, so a big thank you to him, going out of his way to support us, so for this kindness we give top marks.
Photos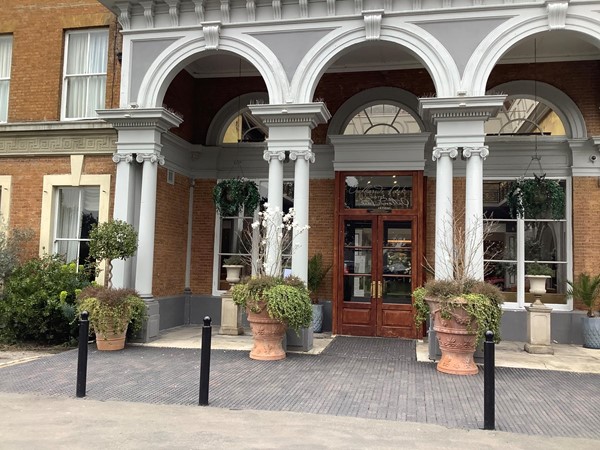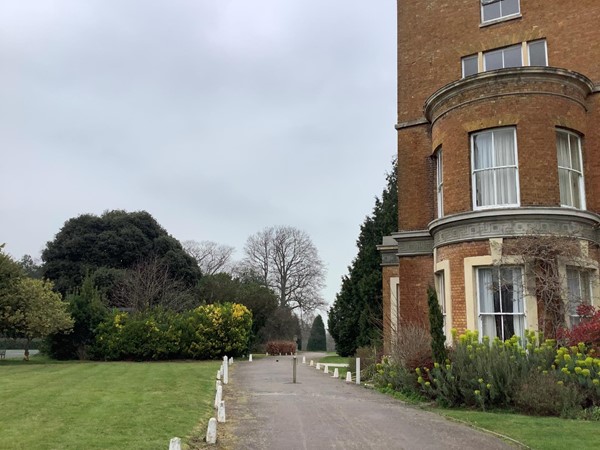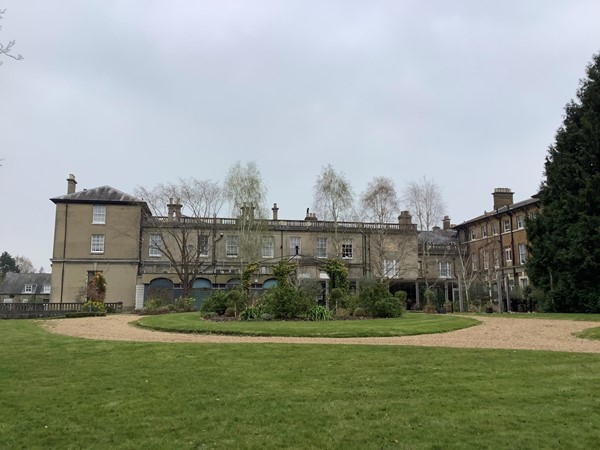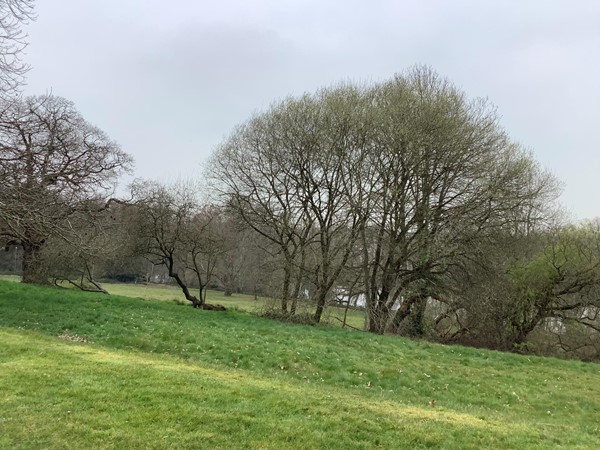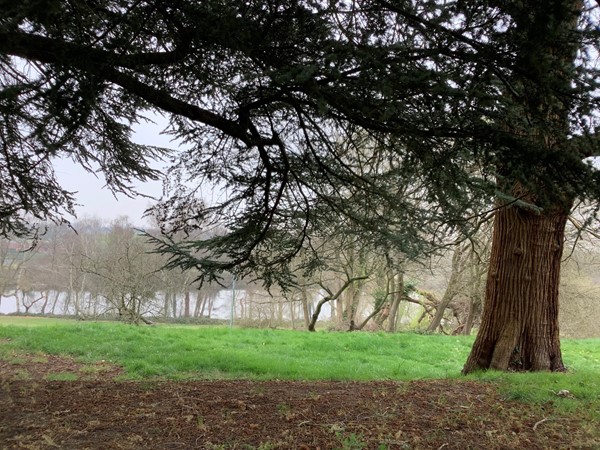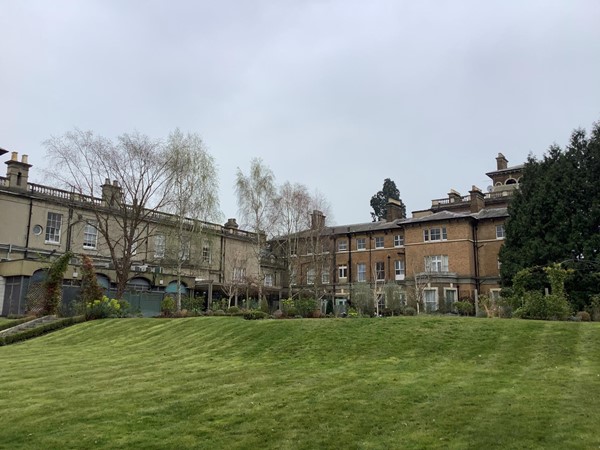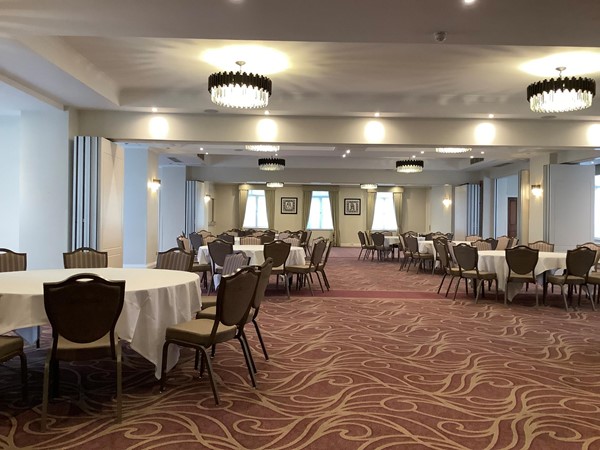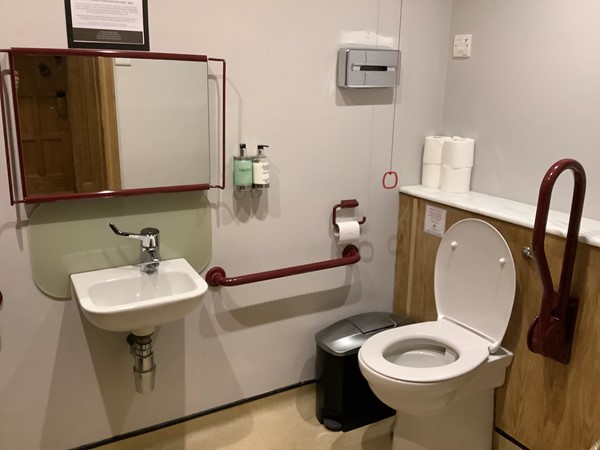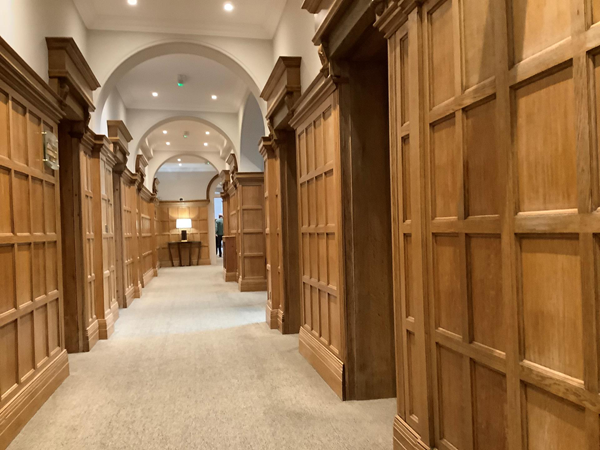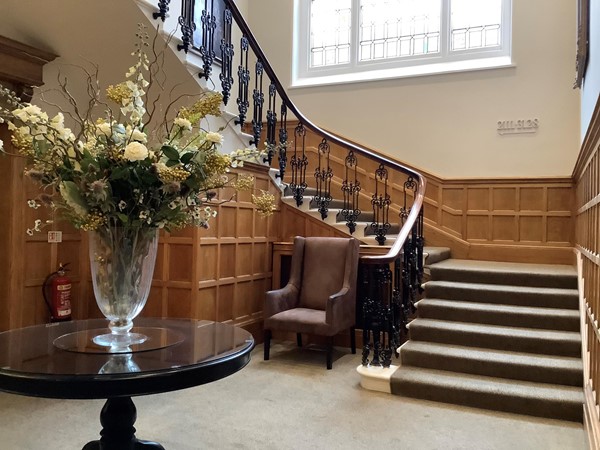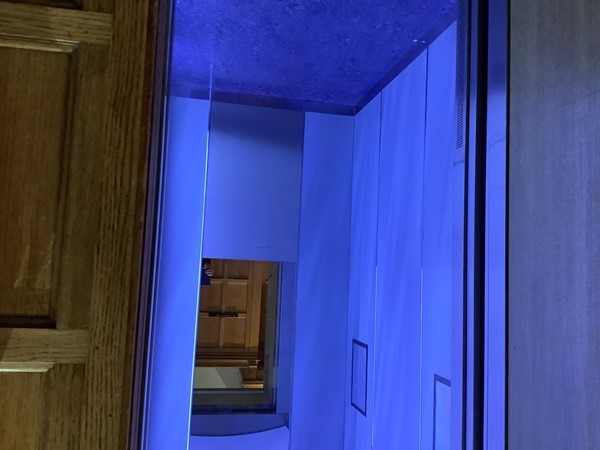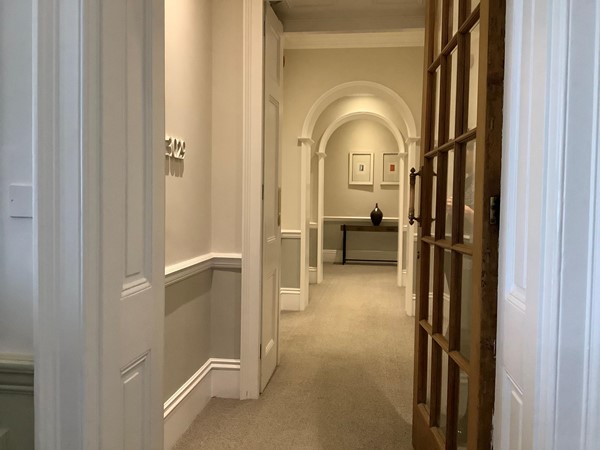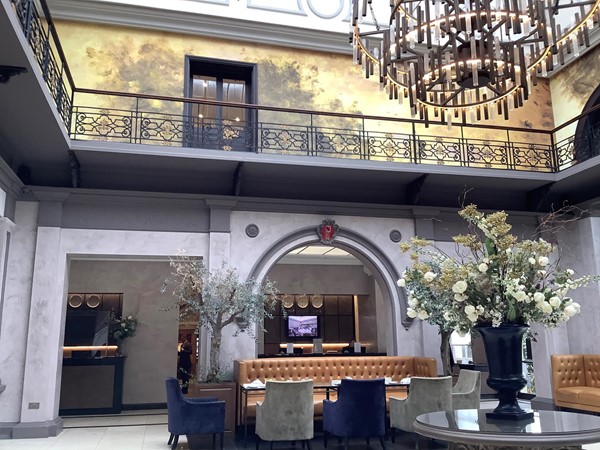 We've had 2 reviews for Oatlands Park Hotel