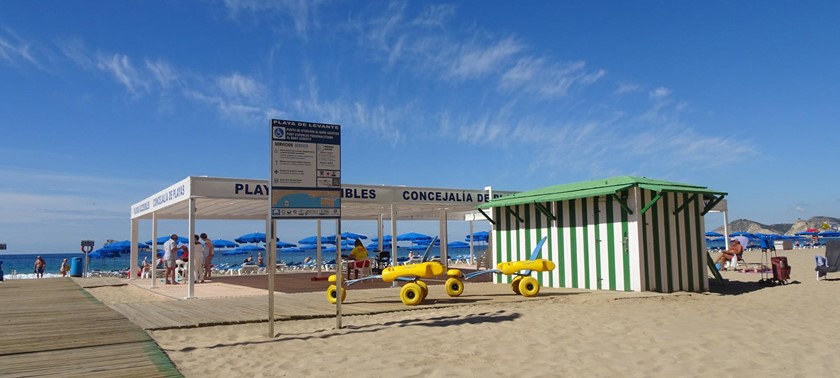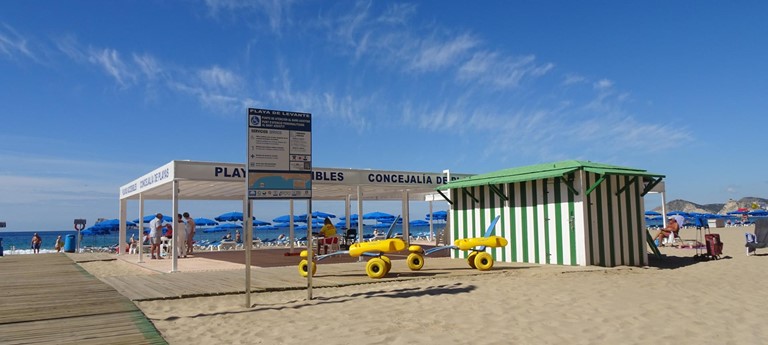 Playa de Levante
Avenue Madrid, Benidorm, 03503, Spain
accessible sea and sand
Visit date:
Overview
I observed the accessible beach area at Benidorm. Established by the council this was clearly marked and seemed well used. The large covered area included a changing area hut and accessible toilets. Aquachairs were available for people to go out into the sea. They were very popular.
Transport & Parking
The entire front is level access and ramps take you down onto the beach. Buses are clearly marked, not all are accessible but most are. Bus stops are on a street parralell to the beach promenade.
Access
There are four areas made specifically accessible - two on each of the main beaches. Acces via ramped boardwalks are available all the way along and I saw people with mobility difficulties using them.
Toilets
I did not use but these ere clearlt marked and offered a number of cubicles not just one.
Staff
Staff and volunteers are on hand. All wearing clearly marked t shirts. I saw them preparing the areas each morning. All seemed friendly and welcoming.
Anything else you wish to tell us?
I wasn't with anyone who used the areas but from what I could see they were well used and clearly had been thought about.
Photos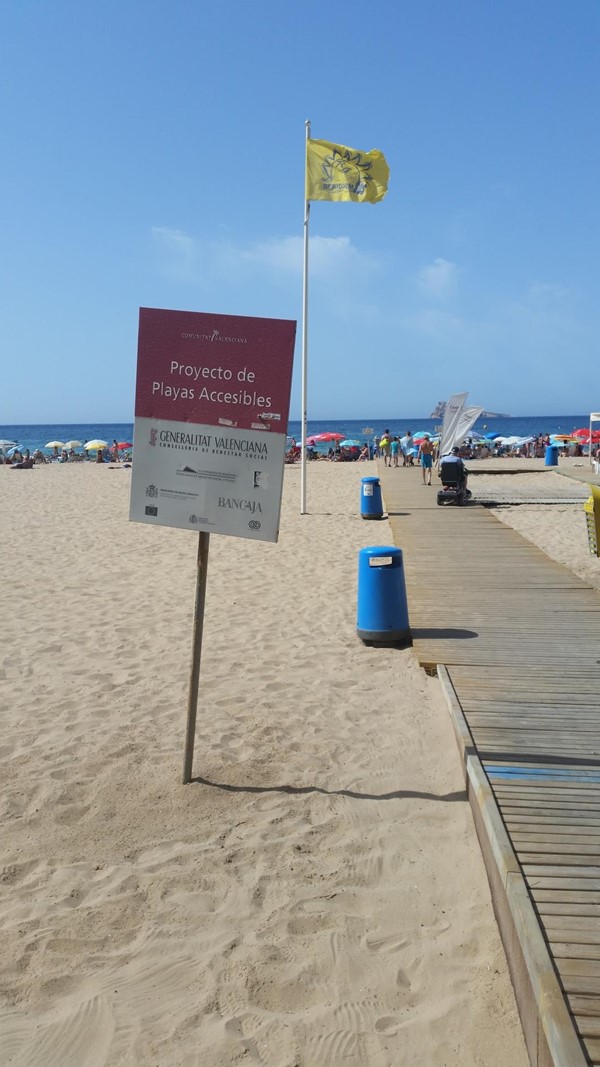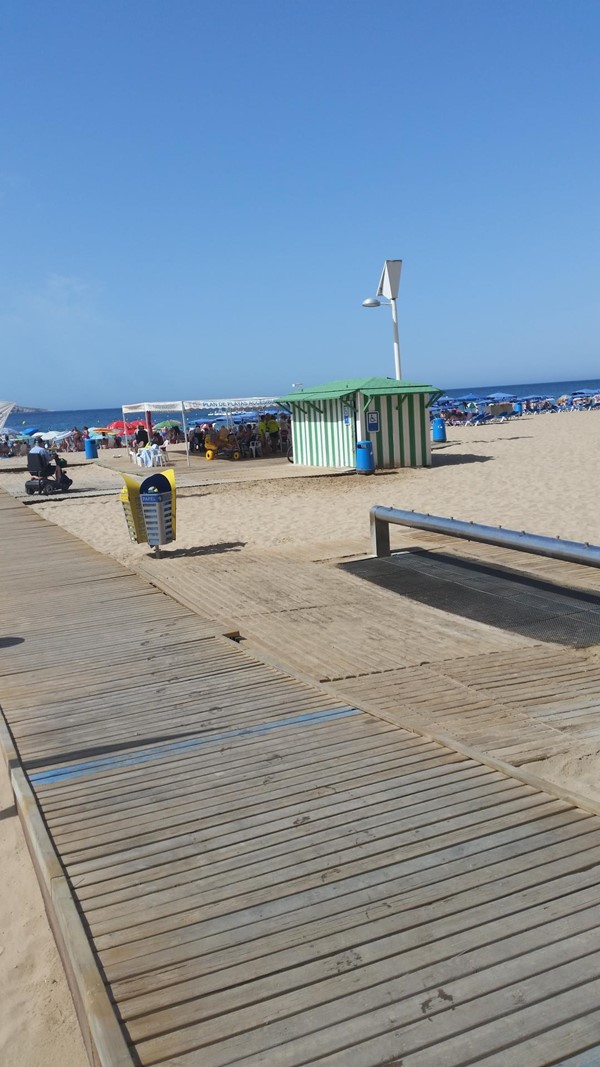 We've had 2 reviews for Playa de Levante