Our favourite accessible museum exhibits!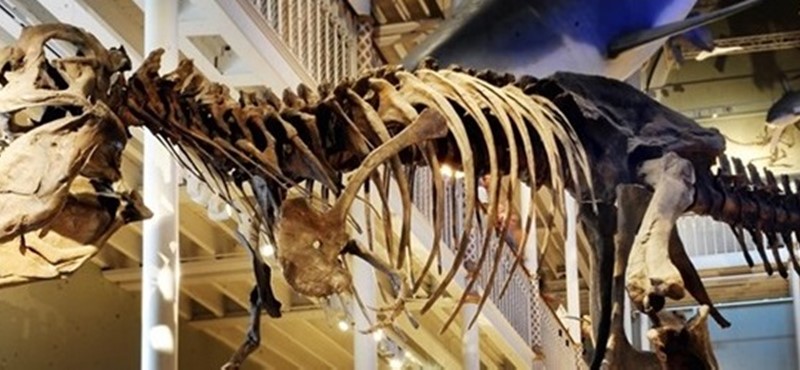 Museums are a popular category on Euan's Guide, and we get lots of reviews from your fun filled days out! We have many favourite museums, but there were a few exhibits in particular which really stood out to us as being that little bit more accessible. Here are seven of our favourite multi-sensory, tactile, and wheelchair-friendly museum features!
Euan at the National Museum of Scotland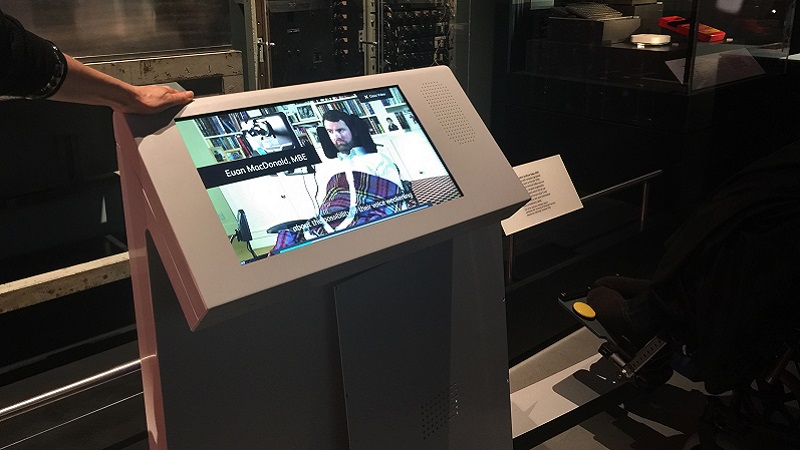 We had to include this one! Euan's video is part of the new communication gallery at the National Museum of Scotland, and the exhibit is all about the Speak:Unique Voicebank Research Project. The video footage is positioned at a good height for wheelchair users, and there is captioning throughout. You can have fun exploring the hundreds of other interactive exhibits around this museum too!
'I was impressed to see they had large print for the exhibits and fold away chairs available.' Read more reviews >>
Horrible Histories audio-described tour at Bentley Priory Museum
A special audio-described tour designed especially for children exists at Bentley Priory Museum in Stanmore, North West London. It's voiced by Horrible Histories actor Ben Willbond who tells the story of the museum through an RAF character and Scramble, his pet dog. It's a fantastic way for visually impaired kids to become immersed in the museums exhibits and galleries!
'The museum has two self-guided audio described tours – one tour for adults and one for families.' Find out more >>
Sensory Backpacks at Seven Stories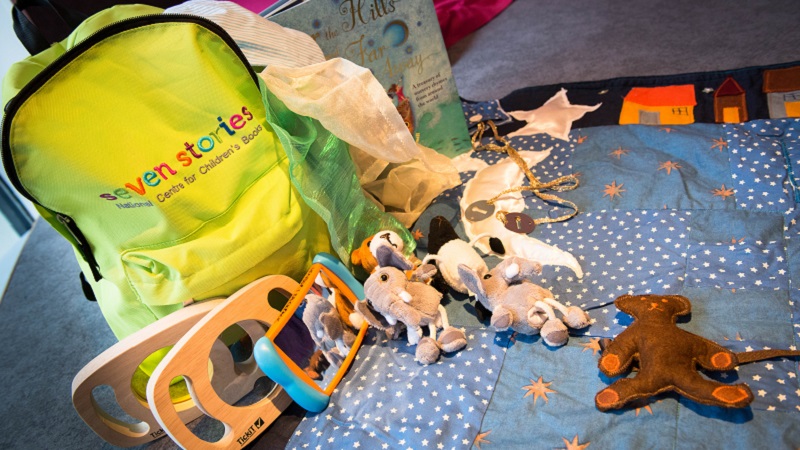 Newcastle's National Centre for Children's Books, Seven Stories, is a popular venue on Euan's Guide! We love their Sensory Backpacks which are filled to the brim with props and surprises to entertain kids. Each backpack is handmade and tailored to the centre's exclusive exhibitions such as the Rhyme Around the World exhibition; and inside you'll find items such as a tactile sensory mat, a book, and an activity sheet to make the most of Seven Stories' galleries. Read the story of how the backpacks are made here.
'The staff are always friendly, happy and willing to talk to the kids and get them involved in the exhibitions.' Read more reviews >>
The wheelchair accessible main deck of Cutty Sark
We love finding disabled access in unexpected places! The world's only surviving tea clipper is one of those places – thanks to a six-year Conservation Project which helped to make access easier for wheelchair users on board. The ship also incorporates tactile models and multi-sensory exhibits, as well as regular BSL interpreted curator's tours!
'As a powerchair user I wasn't too sure how I was going to get around the vessel. It turned out to be incredibly accessible with lifts to all levels and these were spacious and easy to use. The tour routes were wide enough to get along and there were no challenging surfaces or manoeuvres. I could see the majority of the exhibits and think I saw everything. The visit takes you on a route to the decks and then up on to the main deck which offers fantastic views.' Read review >>
The tactile map at Eden Project
Created by an art student, the tactile map at the entrance to the Eden Project is an exhibit in itself! Crafted out of eco-friendly materials, particularly wood to match its surroundings, the map is a piece of art that can be admired by all. We love that it's practical as well as pretty, and that visually impaired people can get sense of their surroundings before setting off to explore the landscapes.
'All staff are friendly, well informed, and actively ask for input about what needs improving.' Read review >>
Large scale map at London Canal Museum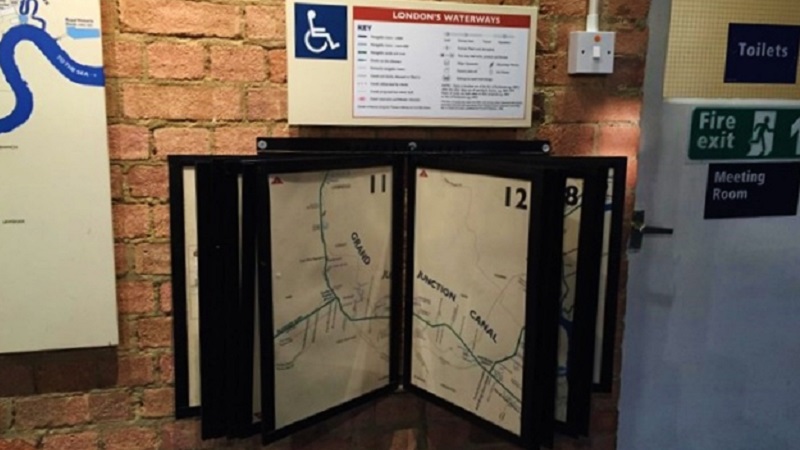 This interesting London museum has many creatively accessible exhibits throughout. One that we love in particular are these scaled up images of a wall map presented in a flip chart. This large print feature is designed to make access and interpretation easier for visually impaired visitors – it's fantastic!
'Accessible to all – you can tell that much thought has been put into exhibitions, displays and how information is presented.' Read review >>
Access Buddies at Leeds City Museum
While not an 'exhibit', we couldn't help but mention the fantastic Access Buddies at Leeds City Museum! One powerchair user loved visiting and said:
'Staff on the day of our visit were fabulous! They even had Access Buddies – people there to lend that extra bit of help if required. The team in Leeds City Museum know how to create not only an accessible space and opportunity, but also an inclusive one!' Read review >>
Have you experienced a great exhibit?
Tell us about museums that have great disabled access by writing a review on Euan's Guide! Write a review >>
You might also like:
Transport yourself to these accessible museums!
Review these weird and wonderful museums