Top tips for making your historic venue accessible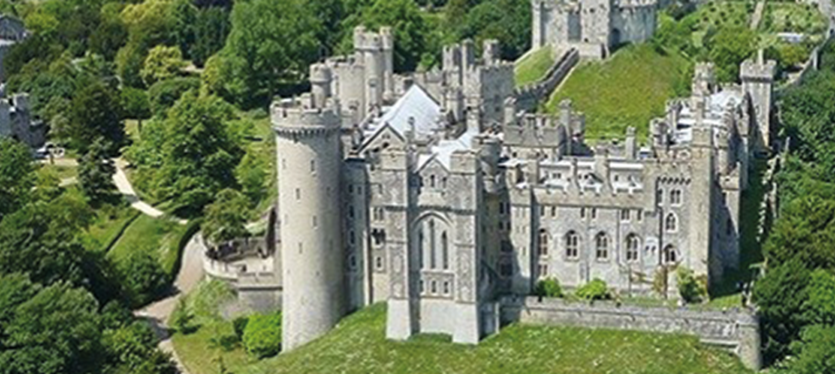 COVID-19 update: Not all of these tips might be relevant at the moment while individuals isolate and practice social distancing. Something you can do is to make sure your disabled access information is listed online, on your own website and on Euan's Guide. It is also important to regularly check this information to make sure it is kept up to date. This is a great step in assisting anyone considering visiting your venue when it is safe to do so.
There are lots of historic venues listed on Euan's Guide; from churches to castles and Victorian town houses to Roman villas. Being historic, not all of them can identify as completely accessible, however, many have made efforts to be as accessible as the characteristics of their building will allow; many with great success! If you manage a historic building and are curious about how to make it as inclusive as possible; here are some top tips to improve access while maintaining the special features of the building.
Understand your building
What is it that makes your building special? Is it the stained glass windows, the original uneven wood flooring, or maybe the symmetry of the façade? It's important to know which features give your building its historic character in order to decide how best to make adjustments for disabled access. It can be challenging to get the balance right between accessibility and maintaining historic character; but there is also a lot of scope for creativity!
Inform visitors
One of the easiest ways to make your historic venue more inclusive is to ensure that visitors can find relevant information about disabled access before their visit. Knowing what to expect can help people plan their trip in advance and decide if the attraction or venue will meet their needs. A simple way to do this is to list on Euan's Guide and fill out the disabled access information template online. However, it is important to include easy to find access information on your venue's website as well. This might include information about public transport and parking, how much of the attraction is wheelchair accessible, where accessible toilets are located and if a radar key is needed, as well as information about any other disabled access features that you can provide.
Train your staff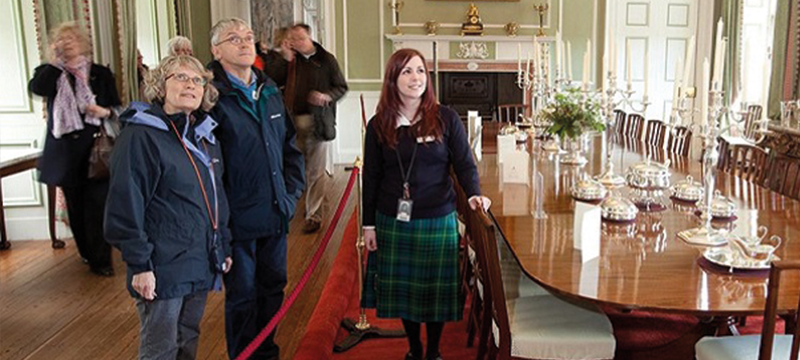 Good customer service and staff awareness is one of the best ways to ensure visitors can make the most of your property's disabled access features. Staff that are confident in handling situations such as operating wheelchair elevators or hearing loops can greatly enhance visitor experiences. In addition, simple practises such as a warm welcome and a no-problem attitude can go a long way. In large historic venues, it is useful to have easily identifiable staff situated in various locations in case a disabled visitor needs assistance or comes across an unexpected inaccessible route.
Assess your entrances
Getting into a historic venue is typically the biggest hurdle for disabled visitors. Landscaped gardens often mean that car parks are some distance from the main building, and the iconic image of the building's façade can sometimes render features such as ramps as unsightly and therefore damaging to the historic character. These barriers can usually be overcome without compromising the defining characteristics of the building however; and the adjustments themselves add a new period of history to the property that reflects the changing needs of its users.
Car parks are not a historic feature and therefore do not need to be preserved. This means that it should be possible to have a smooth surfaced area that can be easily crossed by wheelchair users. If the car park is far away from the main entrance, try to ensure that the path leading to the building is wide and smooth enough to welcome all visitors. Stones or cobbles are not very accessible for either wheelchair users or parents pushing prams. If there is a staff car park nearer the building, consider designating some accessible spaces there if it can still be connected via pathway to the main entrance.
If a set of steps lead up to your main entrance, can there reasonably be a ramp added to the exterior of the building? If symmetry is an important character of the property, you could add two long curving ramps either side of the main steps. Ramps can also be added discretely behind low walls or railings that fit the appearance of the building. However, it's important to make sure that additions to historic buildings, while complementary to the design, should be distinguishable in appearance form the original features of the building. This will ensure that the original appearance of the building is not obscured or confused.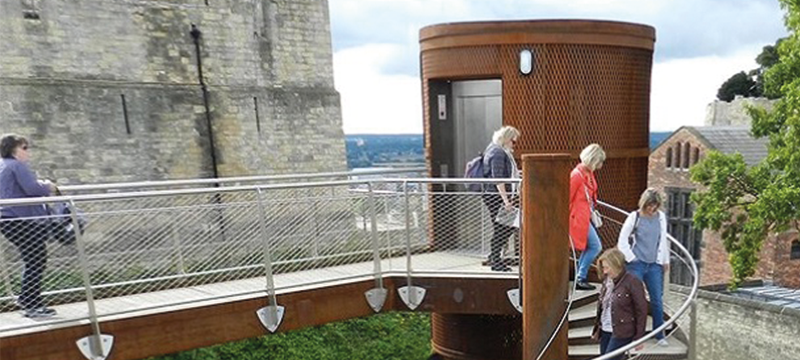 Lincoln Castle installed this lift and adjoining spiral staircase to improve access to the castle wall walkway. The feature is clearly distinguishable from the original stone castle, but it's muted colours and turret-like shape make it an unobtrusive addition that does not affect the castle's historic character.
If physical features such as ramps or wheelchair lifts cannot be installed, can you change the primary entrance to the property? Is there a ground level, wide doorway which could work equally well as an entrance for visitors to a reception or ticket desk? This would also keep the original entrance of the attraction free from crowds of people which could enhance tourist and visitor photographs of the building! If you do decide to make an alternative entrance, it is best if this becomes the entrance for all guests, not just disabled visitors. This prevents anybody from being excluded and an accessible entrance is great for elderly visitors or guests with prams too. Consider also propping doors open or installing electronic push pads on heavy doors that cannot be removed for preservation purposes.
Make it easy to get tickets
If your historic venue is also an attraction with a reception, make it easy for your guests to buy tickets and collect guidebooks. It's a great idea to have a lowered counter with seated staff as this presents a friendly welcome to wheelchair users without being inaccessible to non-disabled guests. Consider also installing a hearing loop at the main reception for visitors with a hearing impairment. Hearing loops are a fantastic addition to any area where communication takes place, especially where there might be background noise such as in a busy reception area.
Have accessible formats
Most historic attractions or venues will have accompanying text material which shares the history of the property. It's important to make sure this material is available in alternative formats such as large print, Braille, or via audio description to name a few. This is also important for hymn books in historic places of worship in order for everybody to be included and singing confidently!
Adjust circulation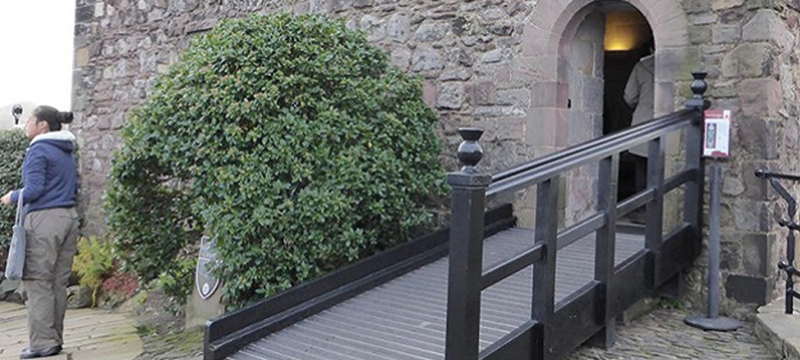 If your historic building is an attraction that has a designated route for visitors, have you identified if it is the most accessible means of circulation available? The flow around the building should be the same for disabled and non-disabled visitors wherever possible. This might require adjusting the position of furniture to allow for wider corridors, or by adding ramps over small steps without removing or damaging the original features. Try to keep frayed or loose carpets maintained to prevent trip hazards for visually impaired people as well.
Have good signposting
Old houses, castles and buildings are often built like mazes! All guests will benefit from ample signage, however it's particularly important to highlight useful disabled access features such as hearing loops, hidden ramps or alternative entrances. It's a good idea to use large print and contrasting light and dark colours to ensure that the signposts are highly visible. Pictorial signposts alongside text are the best example as these can be clearly understood by all, including those whose first language may not be English.
Relocate events
Do you regularly host events such as falconry displays or role plays at your historic venue? If these events are held in an inaccessible place, is it possible to review the organisation and relocate the event elsewhere on your property? If this cannot be done, an alternative option is to stream events or have video recordings of them online or in an accessible room that disabled guests can view. Although this is not ideal, it is one way to compensate your visitors.
Have a good accessible toilet
It's no surprise that accessible toilets are one of the first things that disabled visitors will look out for when they visit your venue. Having suitable toilet facilities can really make or break how many disabled people will visit your property, and as most historic venues rely on visitor numbers, having a good accessible toilet is a great thing to boast about. Make sure your accessible toilets are not obstructed or used for storage.
More top tips: