2019 BSL Tours at Edinburgh and Stirling Castles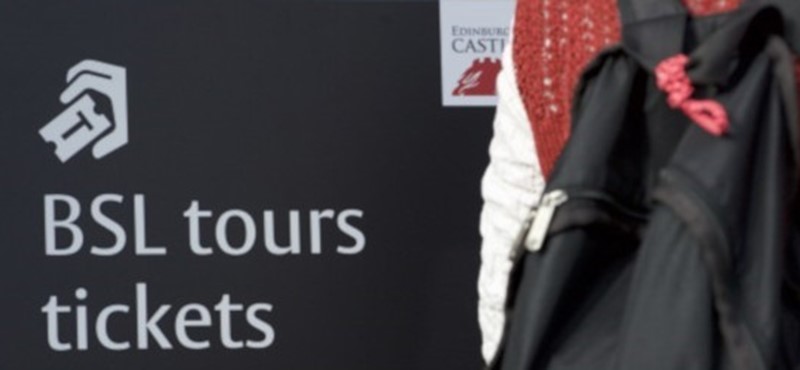 In this guest blog, Historic Scotland introduce their 2019 programme of BSL tours and interpretation at two of their biggest attractions. We're really excited to hear about this and can't wait to hear about them in your reviews!
______
This year, Historic Scotland are again bringing a series of BSL tours to their iconic attractions Edinburgh Castle and Stirling Castle.
Starting on Disabled Access Day, Saturday 16th March, with a tour at Edinburgh Castle, there will be BSL dates running through the year.
"We're focused on telling the stories of our many wonderful properties, and we've come to realise the misunderstanding among the hearing about what sign language is and how it works," says Sally Gall from the Historic Scotland Interpretation Unit, "The main thing I came to understand is that BSL is many Deaf people's first language. Because BSL is a language in its own right, with a grammar that is completely different from English, texts that are written in English can be inaccessible for Deaf visitors. As with any language, there's also a distinct culture and heritage belonging to sign language users."
As well as telling the stories of the castle itself, the BSL tours at Edinburgh Castle will explore the important Deaf history of the city itself. The city was the place of the world's first organised school for the Deaf in Braidwood's Academy, founded in 1760. It was also the place of the world's first society supporting Deaf adults – the Edinburgh Benevolent Society for the Deaf and Dumb, founded in 1835. This society became Deaf Action in 2003, and continues to support Edinburgh's Deaf population to this this day.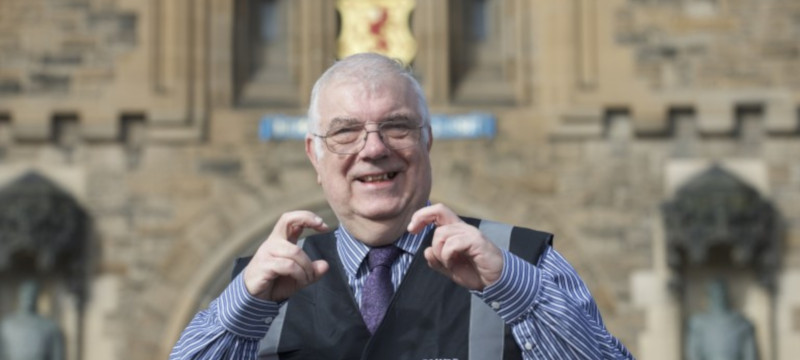 The tours will be delivered by Deaf tour guide John Hay. Born in Edinburgh, John attended Donaldson's School for the Deaf before going on to become a senior lecturer at the University of Wolverhampton and an authority on Britain's Deaf history – and that of Scotland.
On his tour, John will be accompanied by Linda Duncan as interpreter, who will translate his signed tour into English. We aim to welcome everyone, whether they communicate in BSL or in English.
"There is no written form of BSL, so it can be difficult for Deaf histories to be preserved and passed down the generations. How many Deaf people have there been throughout history whose stories will never be told? Too many," says Sally, "We want to celebrate the stories of the many Deaf people who have shaped our world."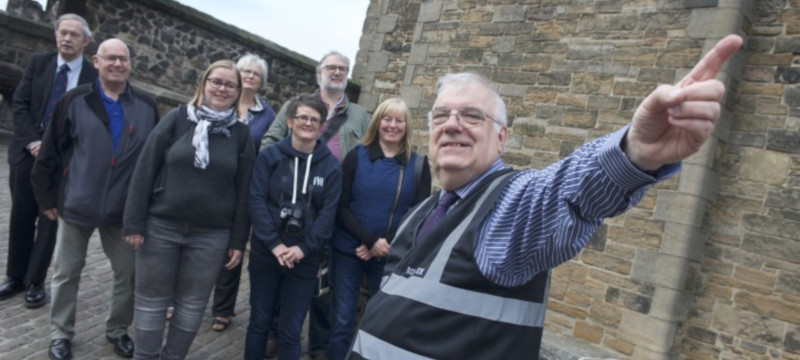 The tours will take place on the following dates:
- Saturday 16th March
- Saturday 11th May
- Saturday 21st September
- Saturday 13th April
- Saturday 22nd June
- Saturday 5th October
On Stirling Castle tour dates, there will also be free BSL tours of the Engine Shed- Scotland's national conservation centre. Tickets can be booked in advance, and are included in the normal admission price to the castles. We look forward to welcoming you through the year!