2019's Reviewer of the Year!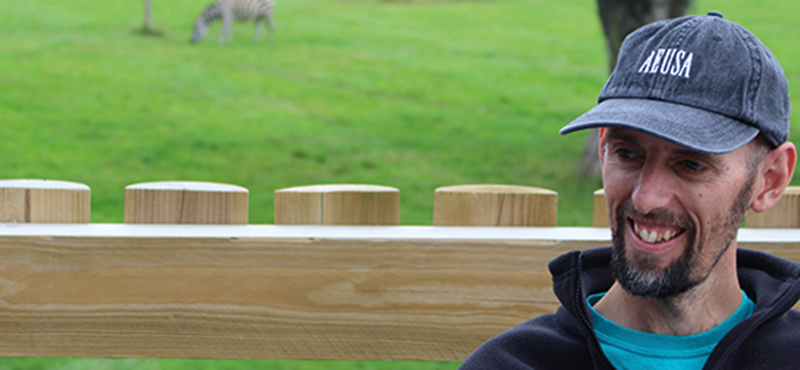 We are delighted to announce that Euan's Guide Ambassador and avid reviewer Jon Watkins has been named the 2019 Reviewer of the Year. 
Not one to shy away from trying new things (check out his skydiving review from last year), we always love hearing about Jon's adventures and the places he visits. The variety of his reviews and the unexpected places he visits always make us smile.
He's also been great at building up the number of reviews in his local area, like his review of the Devon Way, a place you'll often find him taking his dog for a walk.
A fan of our Red Cord Cards, Jon has been known to point businesses in our direction and help them improve their accessible toilets. 
Jon said: "I have enjoyed my time as an Ambassador for Euan's Guide and try to treat every trip out as an opportunity to review wherever I go. I don't think I've ever visited so many disabled toilets as I have in the last year as photos are required to review whether you need to go or not! It's almost disappointing when you find one that already has a Red Cord Card in it - is that too competitive?"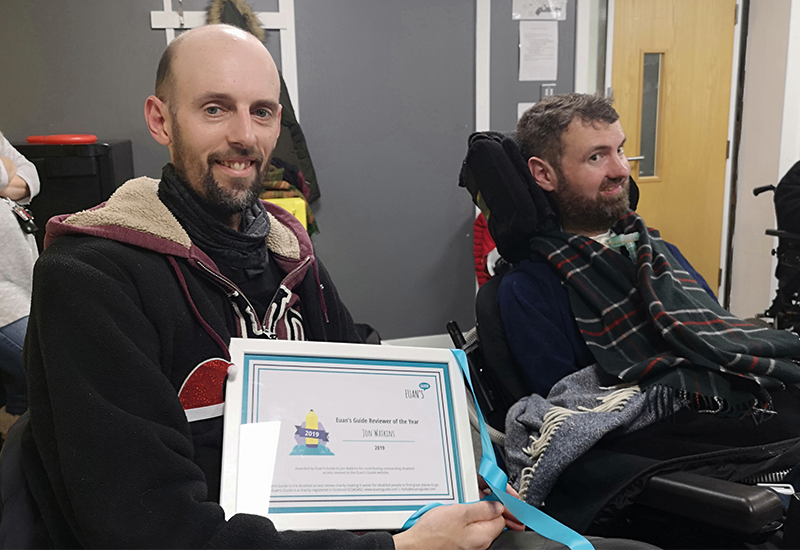 Image of Jon with his award pictured next to Euan.
We'd like to say a massive thank you and congratulations to Jon and look forward to reading more of his reviews in 2020!
Would you like to write reviews on Euan's Guide?
If you'd like to tell disabled people about places you've visited, add a review to Euan's Guide.
If you'd like to help us get a Red Cord Card in every accessible loo you can order some from us today.